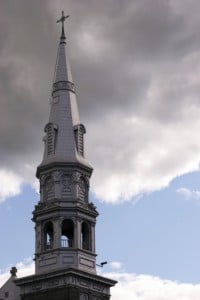 The worldwide persecution of Christians is on the rise. It is a very real threat that we are actively battling every day. Thanks to your voice, this epidemic is starting to receive more media coverage, and in our media-driven world, that can translate into action.
This week 26 Coptic Christians in Egypt were killed for their faith, and new reports have emerged that "Egyptian soldiers drove over protesters with armored vehicles and fired live ammunition into a crowd of unarmed Coptic Christians." These Christians assembled to peacefully protest the government's failure to respond to the burning of a church by a Muslim militia.
Not only did the government fail to defend the Coptic Christians, which account for 10% of Egypt's population, its own military carried out the brutal murder of dozens of Christians. This is the reality of the new Egyptian regime under the influence of the Muslim Brotherhood.
Egypt's Deputy Prime Minister and Finance Minister has acknowledged the utter failing of the Egyptian government. He resigned from his position, stating: "[T]he government failed in its main responsibility, which is to provide security, and it should at least acknowledge its failure to give this issue the effort it needed and apologize."
It is absolutely critical that we not stand idly by while Christians are slaughtered around the world. For years the ACLJ, working with our international affiliate organizations, has been actively engaged in protecting the rights of Christians around the world.
Your voice is having a tremendous impact. The situation of Christian Pastor Youcef Nadarkhani, who faces execution for his faith – his crime, being a Christian in a country governed by Shariah law – has received immense media attention because you spoke out. Now, his case has been sent directly to Iran's Supreme Leader.
Your voice is critical in the fight to protect Christians from brutal persecution.
We will continue to keep you informed of the situation in Egypt and of opportunities for you to get involved there as well.