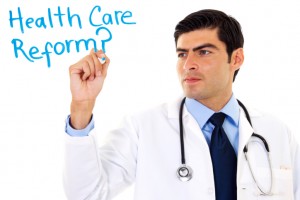 A decision today by the U.S. Court of Appeals for the Fourth Circuit rejects Virginia's legal challenge to ObamaCare, a move that is disappointing. The judges disagreed with Virginia's argument that it was an injured party because it passed a law before Obamacare making it so Virginia residents are not required to purchase health care insurance.
The appeals rejected that sound argument by Virginia Attorney General Ken Cuccinelli, who issued this statement after the decision:
"Obviously, we are disappointed in the ruling. Our disappointment not only stems from the fact that the court ruled against us, but also that the court did not even reach the merits on the key question of Virginia's lawsuit-whether Congress has a power never before recognized in American history: the power to force one citizen to purchase a good or service from another citizen."
"Contrary to the court's suggestion, this suit has always been about vindicating the power of the Virginia General Assembly to legislate about a subject that has historically been viewed as falling within the areas the Constitution left to the states. Health, safety, and welfare issues have long been recognized as being part of the powers reserved to the states by the Constitution."
We strongly backed Virginia's lawsuit challenging ObamaCare, filing an amicus brief represented 49 members of Congress, including House Speaker John Boehner and House Majority Leader Eric Cantor. The brief, posted here, was also filed on behalf of the ACLJ's Constitutional Committee to Challenge the President and Congress on Health Care, which consists of over 70,000 Americans from across the country.
There is now a conflict among the federal appellate circuit courts – between the Sixth Circuit (upholding the law), the Eleventh Circuit (striking the individual mandate), and now the Fourth Circuit (finding that Virginia lacked standing to sue).  As I have said before, this makes it all but certain that pro-abortion ObamaCare and its unprecedented overreaching of the federal government's power over our liberty will ultimately be decided by the Supreme Court.
Next up – our oral arguments before a federal appeals court in Washington, D.C. in our own federal challenge of ObamaCare and the troubling individual mandate. Our arguments take place on September 23rd. I will keep you posted as this unfolds.
You can stay up to date on this and other critical issues by visiting the Jay Sekulow page at our website.