As a second generation American, I cherish the freedoms of America. I'm the grandson of a Russian immigrant. My grandfather came to the United States with his family through Ellis Island at the age of 14 – to escape religious persecution.
 
At a time when the fight for religious freedom is still very real in many parts of the world, I encourage you to take a moment to reflect on the unparalleled freedoms we enjoy as Americans.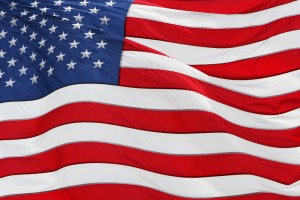 Yes, we must be vigilant and stand-up for those freedoms – whether it's in court, Congress, or even the public arena.

Our roadmap is the U.S. Constitution.  And, much of the work we do at the American Center for Law and Justice involves defending the First Amendment:  
"Congress shall make no law respecting an establishment of religion, or prohibiting the free exercise thereof; or abridging the freedom of speech, or of the press; or the right of the people peaceably to assemble, and to petition the Government for a redress of grievances."  
The Constitution – a framework for freedom – is as vital today as when it was adopted by our Founders when this country was formed.  
On this Independence Day, let's not forget that freedom comes with a price. Defending our freedoms – our way of life – requires sacrifice and vigilance – especially from those men and women in the Armed Forces. To the men and women around the globe – protecting our freedoms – thank-you for your service.  
Let's not forget that this Independence Day comes as we prepare to commemorate the 10th anniversary of the tragic and deadly attacks of 9-11. A decade has passed since America received this horrific wake-up call. The message was loud and clear: there are those dedicated to destroying our freedoms, our liberty, our way of life.  
Most Americans understand what's at stake. They appreciate our country and our constitutional republic. And they understand we can no longer take those freedoms for granted.  
As the grandson of a Russian immigrant – a fruit peddler from in Brooklyn, New York – I say thank-you to those who came before us – those are paved the way – those who stand now in defense of the United States of America – the greatest nation on earth.