We reported last week about the outcry after NBC edited out the words "under God" from the Pledge of Allegiance when it broadcast a golf feature.
And, now another issue involving the Pledge has surfaced – this one is very difficult to believe. 
One city in Oregon is limiting the voluntary recitation of the Pledge of Allegiance before city council meetings to four times a year.  That's right, the Pledge of Allegiance apparently is too controversial and too divisive to be a part of every council meeting in Eugene, Oregon.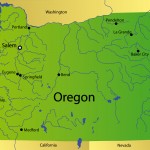 Councilman George Brown didn't want the Pledge recited at all. "People can say it in their front yard or backyard," Brown said. "It really doesn't help move the city business forward. It does not unite us."  
Another Pledge opponent, councilwoman Betty Taylor, compared saying the Pledge to reading from "The Communist Manifesto."  
Unbelievable.  
Councilman Mike Clark wanted citizens and council members to voluntarily recite the Pledge at every council meeting, saying that in a city where diversity is celebrated, the more traditional values – like recitation of the Pledge – are also important too.  
"It's a little ironic to see those who have championed the idea of tolerance be less tolerant on this question," said Clark.  
The City of Eugene, Oregon needs a lesson in the First Amendment.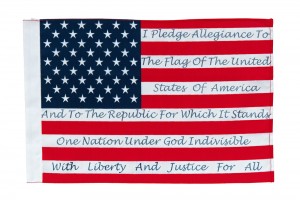 The fact is that the First Amendment to the Constitution does not forbid voluntary recitation of the Pledge of Allegiance, regardless of whether it is by a student, government employee, or private citizen.  
We are sending an informational letter, posted
here
, to the City supporting the recitation of the Pledge.  And, we want you to stand with us – send a message to the City of Eugene, Oregon – the Pledge is a time-honored tradition – part of our nation's history and heritage.  It should be embraced, not shunned.  
Add your name to our letter of support
now
.  
We remain committed to ensuring that America's rich history and heritage are not stripped from the public arena.