I'm delighted to report an important victory for King's Ranch in Jonesboro, Arkansas.
King's Ranch is a home for children in need. It describes its goal this way: "to provide a loving and structured home environment that promotes heart healing. Our purpose is to restore their childhood and share with them and others the hope that comes from a personal relationship with Jesus Christ."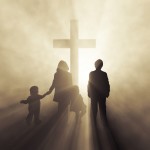 We have been assisting this facility for some time.
Last year, we filed a federal lawsuit on behalf of King's Ranch in the Eastern District of Arkansas against the City of Jonesboro for violation of the Fair Housing Act.  We went to court to protect the rights of this facility, which desired to operate a home for abused, neglected and abandoned children.
 
In April, a federal district court granted our motion for summary judgment in the case and concluded that city's actions in denying King's Ranch a permit to operate this facility violated the Fair Housing Act.
The court ordered the City to clear the way for the organization to house up to 8 children on its 10 acre property.  As the court put it:  "the City of Jonesboro presents absolutely no evidence to suggest that King's Ranch's . . . request is unreasonable." 
Now, I can report that the City has approved a settlement agreement paying King's Ranch $90,000 in damages, funds that will be used to finance its project.
 
This award will finally allow King's Ranch to carry out the important and life-changing mission is has fought so hard to do these past three years: to provide abused, neglected and abandoned children a loving home that promotes healing and restoration.
Our clients are very satisfied with the outcome.
This from King's Ranch founders Eddie and Lee Cooper:  "God began to lead us to share what He had given us to provide a place for the children to live where they could be loved and cared for, taught and trained, and most importantly introduced to the true source of love – Jesus Christ!  We became convinced that HE was the only one who could truly rescue them and heal their broken hearts."
You can learn more about King's Ranch and its inspiring work here.