This is a guest post by Taha M. Raja.
Post 53. Today I started my journey on Arbaeen, a 53 mile walk from the city of Najaf to Kerbala. An annual event that marks one of the largest human gatherings in the world. I am at the 1/3 mark and I have experienced the best of the human spirit. The selfless giving camaraderie and the connection to the human experience, as the rich and the poor, the young and the old march for this destination. Along the way thousands serve you for your needs with no expectation from you except that you accept their humble help in assisting you on your walk. All in the name of Imam Husain AS. It has been an unbelievable experience so far. Arbaeen has 10 to 15 million walking this year possibly more. The event just started so who knows what the numbers will when it ends on Nov 9th.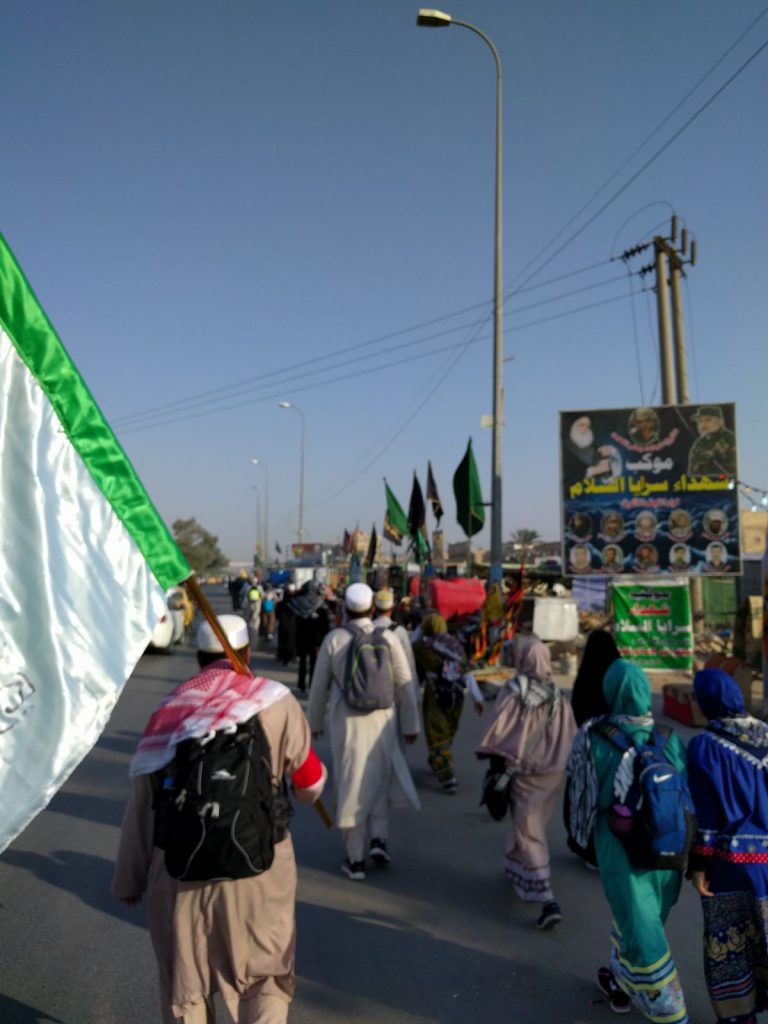 Post 222. It is maghreb. The sunset prayer time for Muslims. We have reached Post 222 where we had late lunch and rested. It was 104F today. So we decided to rest until maghreb and then proceed on our walk. Looking forward to seeing what the evening walk brings. The wave of humanity continuous 24hrs here during Arbaeen. We had just now a truck stop from the highway and the gentleman said "LaBaik Ya Husain" and then handed us fresh oranges and some ice cold water and sweet dry dates. A classic combination on this dry desert heat.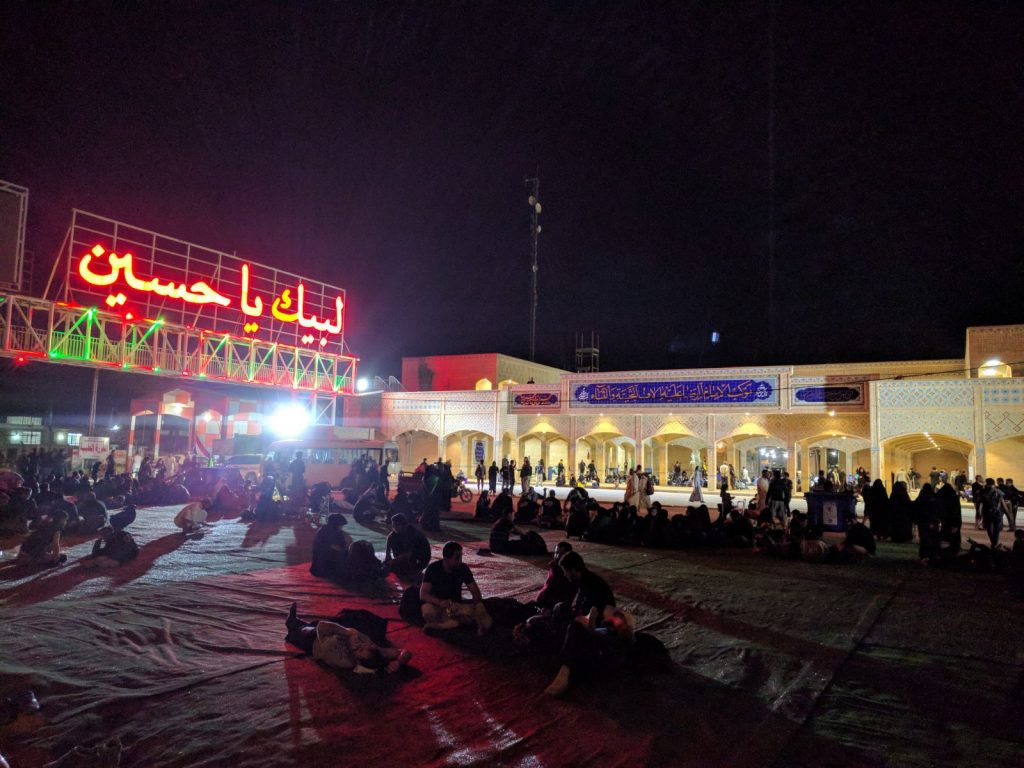 Post 286. 7:30pm two hours after maghreb. Hungry we were hoping for a good meal. Many were serving but nothing looked interesting. Then we saw a large Iranian camp serving Koobideh and rice. Wow! Freshly cooked and they were serving to hundreds. The beauty of arbaeen, you just go to the food stall and pick up your meal. No questions asked. Whether you believe or not believe today you are part of Arbaeen.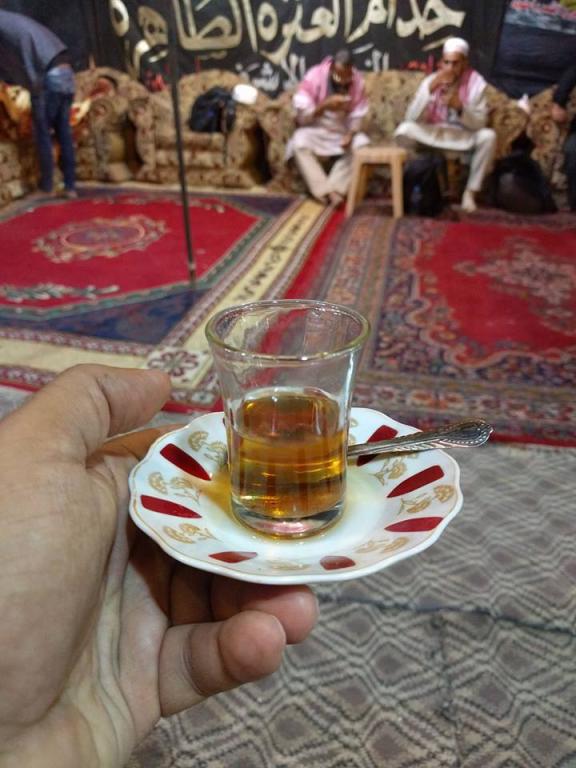 Post 440. 10pm. We have completed almost 21 miles today. We have another 4 to 5 miles before we will rest for night. We will start back again at fajr (sunrise). Having hot lemon tea at a station relaxing on couches as helpers message your feet and help you along.
Taha is an avid professional photographer, and the founder of Brambleberry Tours, specializing in photography safari trips to East Africa. The next post in this series is Arbaeen, Day 2.