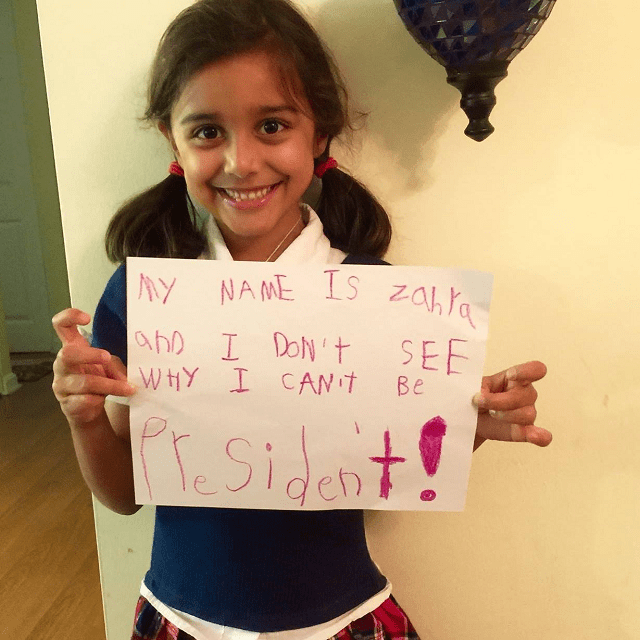 This is a guest post by Ali Asghar Alibhai.
There is no question that the America my generation grew up in is much different than the America of now. I grew up in West Texas, a place that some might consider as among the most conservative in the country; yet, I don't ever remember my parents having to shield my ears from anti-Muslim rhetoric blasting over news channels or cover my eyes from protesters standing outside my community center openly carrying guns. I never once remember seeing a news headline on TV as ridiculous as "Does Islam Promote Violence?" I went to school, I was loved and nurtured by my teachers, and although I understood there were some cultural differences between myself and my peers, I never was made to feel like a social anomaly. I was raised to believe that all opportunities were available to me and my religion or race would never be a factor that could prevent me from reaching my goals.
American society in a post 9/11 environment has changed drastically. The right for American citizens to feel secure has in turn quashed many other fundamental rights of all Americans – especially American Muslims. For instance, the right to privacy was diminished through a call for surveillance; national borders and airports were made unwelcome by 'random screening' or in other words a right to discriminate openly. Airplanes and public transport have all become uncomfortable for Muslims and even for those riding with them because of a false perceived notion that all Muslims are potentially dangerous. A smoke screen has been deployed in the name of national security, bolstered by politicians and the media for the past fifteen years which has made it impossible for many to draw clear lines between what is bigotry, hatred, racism, and prejudice at one end, and what is lawful vigilance, safety, and security on the other. Most of all, we have given up our basic human right to trust the goodness in one another.
I now have a seven year old daughter and she's a bright girl. I know all parents think their child is the smartest, but her aptitude to analyze, solve problems, and provide compassionate solutions surprises me each day. She's a genuinely kind and gentle human being. Being a father, I now clearly understand what people mean when they talk about childhood innocence, as I see her grow each day. Her aspirations and goals are amazing, too. She's truly excited about life and, everyday, she wants to be something new when she grows up – sometimes a writer, an astronaut, and even the President of the United States. Although I support Bernie Sanders she recently told me she would like to support Hillary Clinton because she thinks it is amazing that a woman might be the President and her husband will "have to live with her" in the White House. I truly admire my brewing little feminist.
However, after witnessing all of this positivity and energy emanating from her, I actually get disheartened. I never imagined she would have to grow up in an America where you have actual people, running in a presidential election, who openly declare that my daughter can never be President because her religious values, her upbringing, and her integrity are somehow less stellar than those of her classmates at school, that her goodness is somehow un-American because of her faith. Because some people who lead this country openly discriminate against Muslims in their speeches and rhetoric, I worry every day that she will have to bear the burden of having to choose between how she can express herself through her faith and the opportunities that might come across her way in life. For instance, what will happen if she decides to wear a rida (the Dawoodi Bohra Muslim version of the hijab) like her mom? Will she want to wear it confidently with pride or be scared because the environment she is surrounded by is hostile to her clothing? I worry – because this is the America I see now on the media each day. It is no longer that wonderful innocent environment that I remember from my early childhood days in Texas.
When you have so many institutions in America openly spewing hate about you, your culture, and your way of life it isn't unreasonable to feel a certain sense of hopelessness. Most Muslims, in whatever capacity they identify with Islam, don't see any connection between their values, culture, daily lives, and religious beliefs with issues like terrorism and national security. Yet on a daily basis we are forced to hear from external entities that we are part of the violence from terrorism and that we should apologize for our faith. No matter which denomination of Islam one follows, our faith is foremost a call towards keeping good character, praying, exerting patience, giving charity, and doing good deeds. It is a way of life and gives those who choose to practice it a sense of inner peace. Yes, there are Muslims who have carried out violent attacks and justified them through their perverted interpretations of Islam – but anyone with common sense knows that this doesn't account for the majority of Muslims. But because of the disproportionate misunderstanding of Muslims and Muslim culture within American society, and because of the power that fear can generate, Muslims have become the targeted culture for political scapegoating at this moment in history. Evidently, given the current political environment this isn't going away any time soon. Because of all of this, I began to feel that I might never be good enough – that Zahra might never be good enough. I was suddenly truly a second class citizen, not by metaphor but by reality.
When President Obama gave his final State of the Union address and called out against the bigotry and hatred being hurled at Muslim Americans by Republican presidential candidates, the looming cloud of hopelessness which had gathered in my head started to disperse. Having honestly felt the sincerity of the President's words I was compelled to write him and thank him for standing up for me, for Zahra, and all other Muslim Americans who love this country yet feel that their voices, their accomplishments, and their contribution to society is being deliberately masked by the current anti-Muslim climate and rhetoric in the country. My letter to the president was an abridged version of all the sentiments I have expressed here, and I specifically told him how I feel like a second class citizen.
A few days ago I was walking to work. My phone is usually on silent and most of my friends know that calling me is pretty useless because it's a miracle if I actually pick up. This time my phone happened to be in my hands and I saw that there was an unknown caller on the screen. I picked up and Terry from the White House greeted me and informed me that he was calling regarding a letter I wrote to the President in January. He told me that the President would like to speak about it when he visits the Islamic Society of Baltimore on Wednesday. He specifically mentioned that the President would like to mention the part where I said that I feel like a second class citizen.
As you can imagine I was speechless. When I wrote to the President in January I knew that he only reads about ten letters a day, so although I was hopeful I never imagined my message of gratitude and concern about American Muslim society would make it to his desk. So it is surprising when you get a phone call from the office of the most famous and powerful man in the world saying that the President read your letter and would like to reference it in his speech. Somehow I found the poise to carry on the conversation and say that I was truly honored and of course the President may mention my letter. I expressed that what I had written in my letter was the truth of how many Muslim Americans besides myself feel.
Although my letter's reference might have only received a sound bite or two during the President's entire speech, he addressed all my concerns in his speech. Most of us Muslim Americans are worried about our children, and how they shouldn't have to struggle between identity and acceptance. They should be judged on their achievements and merits – and certainly not on their personal beliefs. We don't want our children growing up in an America where they have to hide who they are or forfeit their right to self-expression. And for many of us in our third and fourth generations as Americans – this country is and will always be our only home. Therefore, as Muslims, we must equally do our part to make our communities more vibrant while strengthening their weave within the fabric of American society. We have to take steps at educating our neighbors and friends about our faith and culture – in whatever forms we can. It takes a lot of courage to stand up to rising bigotry and hatred, and I thank the President for helping us take the first step. Now it is up to us to find the most effective ways to bring back one of our most fundamental rights as not only Americans but as human beings – and that is the right to be able to trust one another and let compassion drive our actions and thoughts rather than bigotry, hate, and prejudice.
Ali Asgar H. Alibhai is a PhD candidate in Arabic and Islamic Studies at Harvard University. He works on socio-cultural history and material culture, particularly in the western Mediterranean. His project, The Arabesque, seeks to educate people about medieval Islamic history through craft. He currently lives in Cambridge, MA with his wife and daughter.