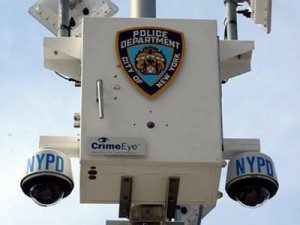 This is profoundly disappointing but not entirely unexpected:
In a decision filed Thursday in federal court in Newark, U.S. District Judge William Martini dismissed a lawsuit brought in 2012 by eight Muslims who alleged that the NYPD's surveillance programs were unconstitutional because they focused on religion, national origin and race. The suit accused the department of spying on ordinary people at mosques, restaurants and schools in New Jersey since 2002.

Martini said he was not convinced that the plaintiffs were targeted solely because of their religion. "The more likely explanation for the surveillance was to locate budding terrorist conspiracies," he wrote.

The judge added: "The police could not have monitored New Jersey for Muslim terrorist activities without monitoring the Muslim community itself."
The simple truth is that civil rights are not guaranteed by the Constitution, they exist solely as a function of society's willingness to permit them. You have no inalienable rights, you only have the rights that the cultural majority (which itself has decided to assert those rights) permits you to share. The Constitution is just paper.
The only way that muslim Americans can ever attain equality in civil rights is not via legal means but social ones. Increased integration and outreach and civic participation are what will ensure our civil rights. I am an optimist in that regard.
Put our faith in Allah, not pieces of paper.
Related: I've covered the NYPD spying case in detail – here's a link to my previous posts on the topic.