A video shows what many people believe looks like Jesus walking between clouds. The footage was taken in Tuscaloosa, Alabama with the camera positioned towards the sky.
The video was live-streamed by a man named Solo Dolo who was filming a storm. The visual is in a clear patch of the sky.
In the original the video, the person filming can be heard saying: 'Hey, we've got a storm over here. We got no power, everything blowing over here, boxes trees.'
Those who were watching the broadcast were quick to point out that it looked like the shadowy figure in the video had arms and legs. Dolo replied to one of the commenters in the post: "You can't tell me my God ain't real!…."
This isn't the first time an image of Jesus appeared in the clouds.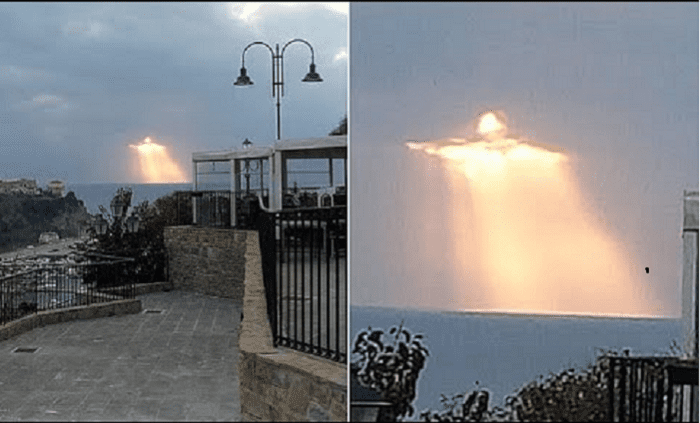 Italian artist Alfredo Lo Brutto was able to photograph a beautiful shot that looked like Jesus with His arms outstretched during a sunset in Italy.
"I was enchanted by the view," the artist said.
"I don't often share pictures on social media, but when I took this one, I instantly felt like I wanted other people to see, because it was so beautiful."
The photo immediately went viral with many social media users saying that they could clearly see the shape of Jesus in the sky with His arms in a blessing gesture.
Lo Brutto's timing couldn't have been more perfect as he captured the image right when sunlight pierced through the clouds.
Some reported that it looked a lot like an illuminated version of the Christ the Redeemer statue in Rio de Janeiro, Brazil.
What do you see in the video above? Can you see Jesus walking in the clouds?