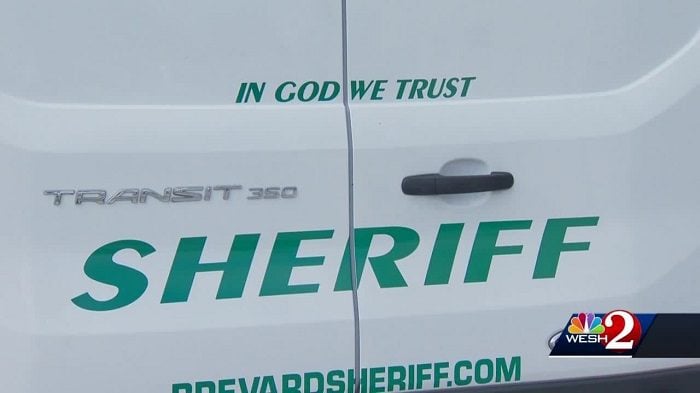 A Florida sheriff has rejected requests from an atheist group to remove "In God We Trust" decals from the county's patrol cars. Atheists are not happy about it.
"They have a better chance of me waking up thin tomorrow morning than they do of me taking that motto off our cars," Sheriff Wayne Ivey of the Brevard County Sheriff's office told Fox News.
The country recently released a new fleet of patrol cars that included an American flag on the side and the phrase "In God We Trust" which is also the national motto.
The Freedom From Religion Foundation – a well-known coalition of atheists, agnostics and skeptics – took issue with this. They sent Ivey a letter pushing him to remove the stickers from the new vehicles.
The FFRF said that the decals imply "a religious test for employment." They also said that the stickers send non-religious citizens an "appearance of bias.
Annie Laurie Gaylor, co-president of the group said, "Spending taxpayer time placing religious messages on patrol cars is beyond the scope of secular government."
Despite their complaints, Ivey told Fox News the decals are staying.
"I personally believe that our country is at a tipping point," he said, "and if we, as strong patriotic Americans, don't stand for the principles of our great nation, we are going to lose the America we all know and love!"