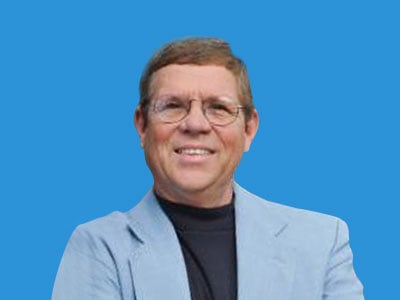 Bible scholar Ben Witherington is Amos Professor of New Testament for Doctoral Studies at Asbury Theological Seminary and on the doctoral faculty at St. Andrews University in Scotland. A graduate of UNC, Chapel Hill, he went on to receive the M.Div. degree from Gordon-Conwell Theological Seminary and a Ph.D. from the University of Durham in England. He is now considered one of the top evangelical scholars in the world, and is an elected member of the prestigious SNTS, a society dedicated to New Testament studies.
Witherington has also taught at Ashland Theological Seminary, Vanderbilt University, Duke Divinity School and Gordon-Conwell. A popular lecturer, Witherington has presented seminars for churches, colleges and biblical meetings not only in the United States but also in England, Estonia, Russia, Europe, South Africa, Zimbabwe and Australia. He has also led tours to Italy, Greece, Turkey, Israel, Jordan, and Egypt.
Witherington has written over thirty books, including The Jesus Quest and The Paul Quest, both of which were selected as top biblical studies works by Christianity Today. He also writes for many church and scholarly publications, and is a frequent contributor to the Beliefnet website.
Along with many interviews on radio networks across the country, Witherington has been seen on the History Channel, NBC, ABC, CBS, CNN, The Discovery Channel, A&E, and the PAX Network.