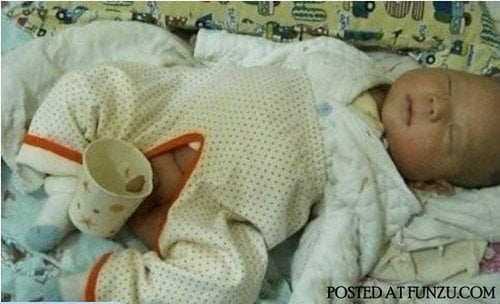 Tired of changing diapers? No problem. The old wee pee cup solution.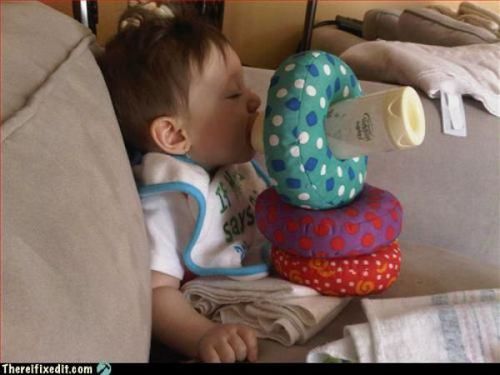 Too tired to feed the baby? No worries— the gerry-rigged bottle will suffice.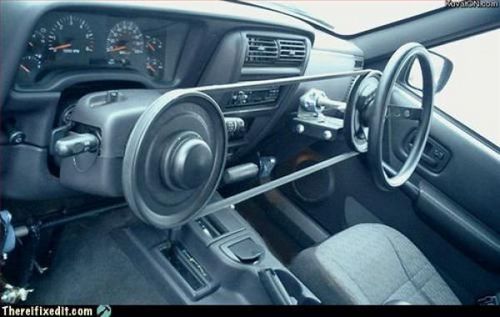 Accidently buy a car from the U.K.? No problem at all, a good old fan belt will fix it.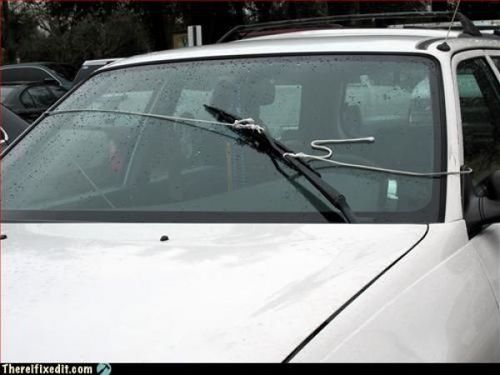 Windshielf wiper motor broken? Nothing a little string can't fix.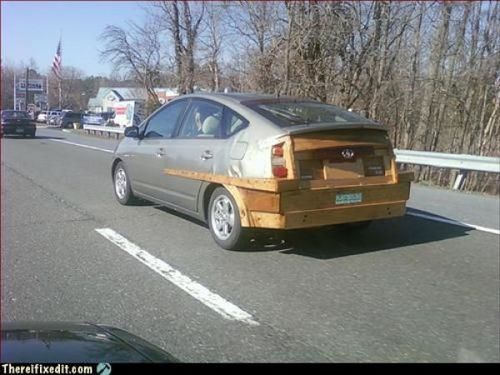 Seatbelt broken? How about a neck harness instead?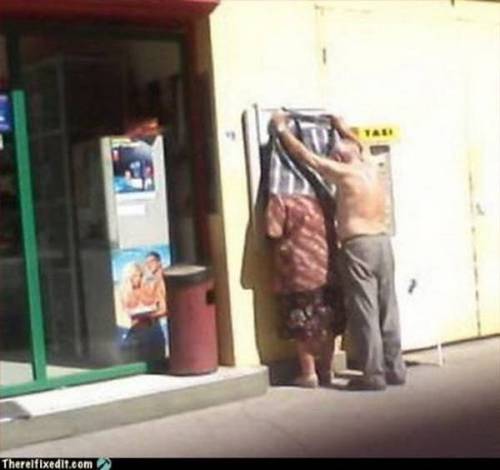 Don't want someone stealing your pin code? I'd give the shirt off my back to fix that one.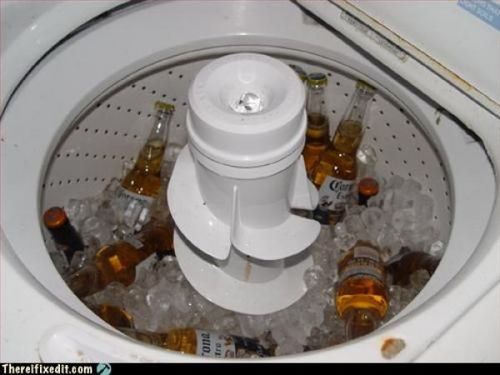 Who needs a cooler when you have a washing machine? Just don't push the spin cycle button.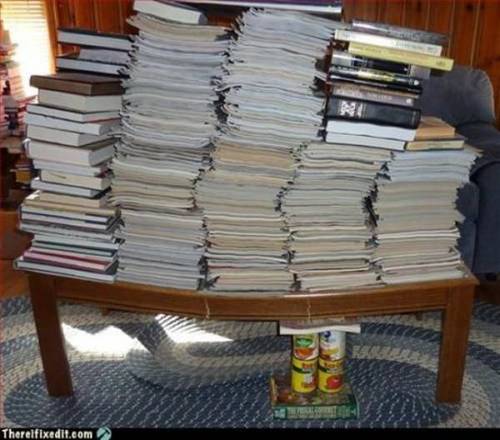 Doing some heavy reading? You may need a few cans of spinach.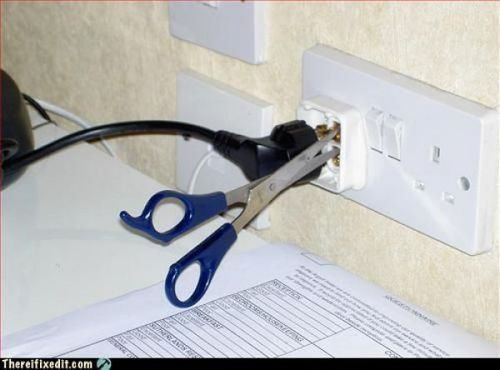 This repair made by a Kentucky native— Edwards Scissor Hands (aka the Depp man).
Kudos to www.ThereIfixedit.com for lots of great pictures.