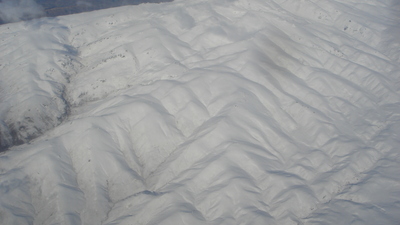 Mountains. Big, beautiful, snow-covered mountains of considerable height and breadth. It is no wonder that these ranges in Middle Earth are called the Southern Alps. Though not as high as the Alps in Switzerland they are breath-taking, and serve various purposes in the LOTR films. There is Mordor and Isengard and the trek of Gandalf and the Fellowship of the Ring over the snow-covered mountains. And within the mountains you have the mines of Moria when overland won't do.
What is it about mountains that they are always associated with God in the Bible, with things high and lifted up? The ancients believed that you were closer to God on a mountain. Many ancient cultures built altars on 'high places' assuming that their offerings would be better seen by God. In the LOTR movies, however, mountains are largely seen as locales of great evil or as obstacles to one's quest, though Helms Deep and Minas Tirith (built in Dry Creek Quarry outside of Wellington), also convey the idea of mountains as a fortress in which to hide or even to live as in the case of the dwarfs.

The mountains most frequently seen in the LOTR movies are the ones that run EXACTLY North-South near Queenstown. Due to this geologic phenomenon they are called the Remarkables, and remarkably beautiful they are. They stand out from the other mountains in the area not just because of their geographical orientation but also because of their rugged criss-cross patterns which lead to a distinctive appearance especially when snow-covered.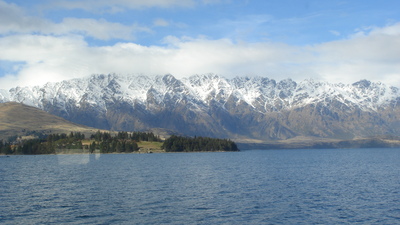 These are mountains for which pictures rarely do justice, set as they are against beautiful Lake Wakatipu. Peter Jackson certainly knew how to pick the sites, most of which were discovered by helicopter. You too can take a scenic trip around the southernmost part of the South Island and enjoy the beauty of the mountains, glacial lakes, and fiords.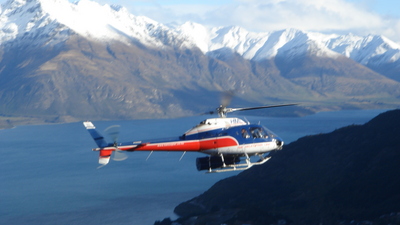 And if it came to that, New Zealand's Middle Earth has active volcanoes. One could even film the fires of Mordor in blazing color. We toured around around the geothermal areas and learned about the destruction wrought by these volcanoes as recently as the 1800s. One is always reminded of New Zealand's volcanic past. In Queenstown we experienced a quake registering 5.4 on the Richter scale. One could say there is a whole lot of shaking going on down there, and its not just the knees of the Hobbits when Gandalf sternly lectures them.
In our next post we must sample the flora and fauna of Middle Earth.