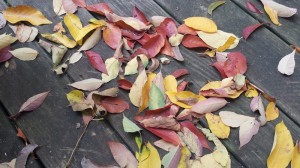 It's autumn, when life begins to slow. Sap draws down, and other than the frenzied cheek-stuffing of squirrels, outside seems quieter. Except for the explosions of colour beginning to detonate.
Today, I'm writing from a dear friend's home, looking out over the infinitely beautiful valley below her wall of windows. Mostly evergreens, but the deciduous trees are gilded at the ages w/ the saffron they'll turn in a week, and there are a few dark reds. Birds whose names I don't know perch on the branches of blue-green spruces, and the fog is lifting from the hollows.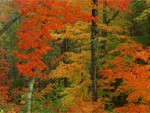 I'm happy with the slowdown. It's cooler, too, something I enjoy. Although I am not ready for ice! Still, this transition time — when days may begin warm & sunny, only to end in chilly rain — is so lovely. Short-lived, like spring. (Why is it spring & fall feel so much shorter than summer & winter?) This autumn feels especially poignant: we just put my mother-in-law in hospice, so this is almost certainly her last autumn. It's also much more obvious that I'm entering my own autumn.
Yesterday, as I rode half-way across the country by air, I sat next to a woman my age who was lamenting the obsession with youth America has always had. We spoke of the 'normal' female trials: to dye or not to dye? (Which isn't exactly like 'to die or not to die…)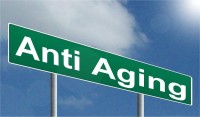 To grey or not to grey? To nip & tuck & wear 'cool' clothes & & &… She said she had decided to 'just say no.' As a nurse, she'd recently assisted with a patient admitted following the fatal consequences of yet another plastic surgery. What is the point? my new friend asked.
The oak & ash & maple trees outside the window will be bare in a matter of weeks — their naked spires punctuating the blues & greens of conifers. And I'm okay with that. They'll be back come spring. Unfortunately, those of my family & friends who are gone will not. Not my own mother, my father, good friends and former students. I don't believe (or disbelieve, actually) that we'll meet up in any form I can understand from here.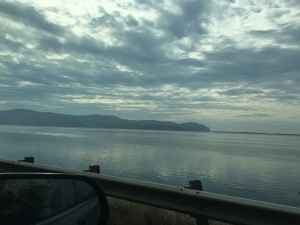 Hence the ocean… Bear with me, here. The ocean is almost seasonless. In summer, it may be a still blue-green, from the summer sky. In the fall — at least today — it was an almost glossy grey-green. But still is still. When the wind whips the waves into icy peaks, it can be any season at all.
So here's the deal: I usually think of my beginner's heart like autumn — growing and slowing visibly, with the seasons of learning showing their different faces. While in fact, beginner's heart is more like the ocean. We change so very slowly, and most of the time? The changes aren't so easy to see.
But they're beautiful, folks. The changes — like the slow incandescence of autumn, or the glassine surface of the Tillamook Bay — are beautiful.