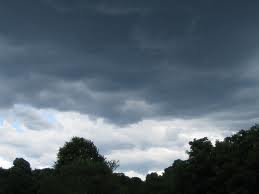 Some days it's harder than usual to calm. To remember that the mind is really just a space where thoughts (& feelings) come & go. But this is the basis of my wisdom tradition, and I know it's true.
So on days like today, when I'm trying (hard) to breathe through the small chaos of everyday life, it helps to watch the Oklahoma sky. Because when you watch, you realise: clouds move FAST.
And today? When the clouds in place are full of gloom? That's a good thing. But sometimes — even when my big sky mind is vivid, cloudless blue, I pause: clouds move fast.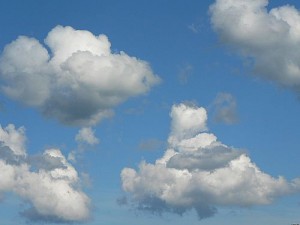 Nothing serious is obscuring my sky. Not really — just another pointless shooting, another racial incident, another reminder that my life is one of incredible good fortune and privilege. And that I need to find more concrete ways to pay that forward.
No, my younger son is readying for a very well-planned world tour. My elder son is finishing up the first week of his new semester, happily recounting plans and new syllabi and schedules. My DIL and grandson are well, and my husband is recuperating in great shape from surgery.
Still, I worry. And worries, like clouds, can take over fast if you let them. Instead, I'm trying (hard!) to just watch them. Breathe through the movement, and watch as they pass. Because they WILL (and do) pass.
I just need to remember: big sky mind, Britt. Clouds come, clouds pass. Only the sky remains.