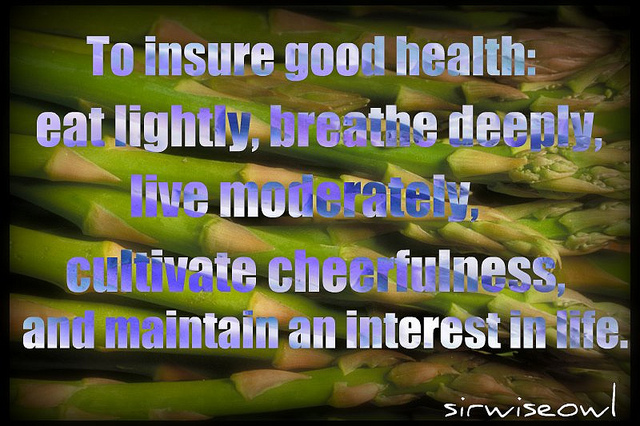 The heart rides around in a body. Consider the mind the charioteer.
I'm not always a good caretaker of my chariot, this body I run around in. I do better some weeks than others, but I still don't rock this w hole health thing. I don't eat enough veggies, I know — although I like them. I do eat a lot of fruit. And I'm not nearly active enough.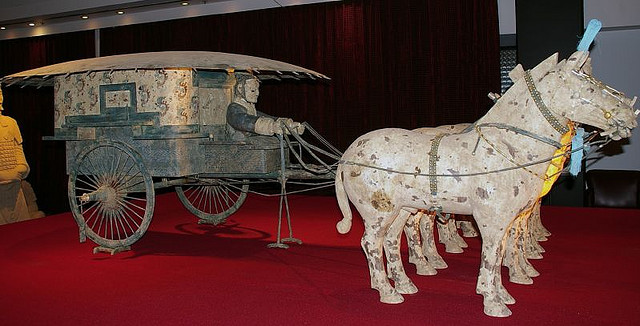 So the stuff at the top of this post? Well, let's just say I do breathe deeply. And I cultivate cheerfulness. And I'm absolutely fascinated by life. But the whole eat lightly? I had strawberries and pound cake w/ whipped cream for dinner the other night, folks!
I don't have answers to people who ask how to live more healthfully. I know what to do (move more, eat more veggies, meditate), but I don't always … do it.
How do we make the step — I don't really think it's a LEAP, although it certainly can feel like it — from thinking/ knowing to doing?
Like most of life, it almost certainly begins w/ small steps. The fruit smoothie w/ organic fruit & yogurt I make us for breakfast most mornings. The move towards fewer and fewer meals including meat, and that meat pastured and/or local. Eating more veggies — easy in the summer, when ripe tomatoes are a meal in themselves, whether made into bruschetta or sliced w/ basil & mozzarella. So it's not like most of us aren't trying.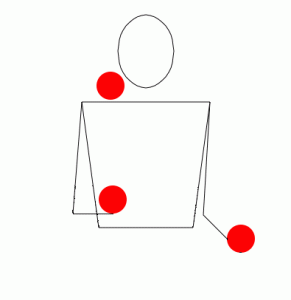 But that moving thing…It's a LOT harder when you have arthritis, and your passion is writing. Which is NOT particularly ambulatory. Which means I have to learn to accept assistance, lower my 'standards' — I used to be a runner, for cryin' out loud! — and let go of that NOT being okay.
An analogy that works for me is juggling. Right now, I can manage 1 ball all the time. I'm usually good w/ two, although every so often one falls. But three? Wow. That's a skill I have yet to master.
But I'm working on it. I'm working on it. And it will be wonderful when I finally get it right!