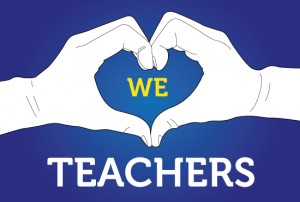 I spent much of yesterday w/ my favourite people: teachers who write. I confess to a relatively indiscriminate adoration of most teachers, but teachers who write are at the top of any list.
Yesterday, I was back at Writing Project, listening & learning with teachers pre-kindergarten through university. We heard from a teacher who ran a writing center for elementary students (yep: even first graders!), and a Ph.D. botanist who wrote a blog making all kinds of science interesting (even carbon, & the size of the arcane telomere).
This is why I LOVE teaching — you're always learning. My friend Ben says when he stops learning, he'll stop teaching. I agree. It's not even about the students (true confessions!), much as I love them; it's about the learning.
I'm a learning geek. I don't even care what it is,: if you know cool stuff about it, I'll listen. As my wonderful younger son responded to my blog the other day, I don't play music much anymore, but my old conductor in school used to say he wasn't training professional musicians, but lifetime lovers of music. I love hearing people talk about their art at that level, even if I don't understand all of it. Me too, Noah. I get totally involved when people are passionate about art, or science, or engineering, or cooking, or hiking, or… 🙂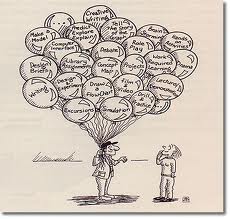 Teachers are the best at this. Our students teach us daily — through their own passions, their own interests. Through their needs, as well: I knew very little about situated learning until I began to teach adults (although it sure would have come in handy when I was teaching developmental language arts!). I learned about learning styles because I could tell I wasn't reaching all my students. Sure 'nuff, I had almost an entire classroom of non-traditional learners, many of them needing very different strategies to help them succeed.
That said? Yesterday was, ultimately, about fun. Re-connecting with old friends, making new ones. It was good ol' community. And again: teachers are some of the best at that, as well.
Here's to the maligned teachers of America. You sooo rock!