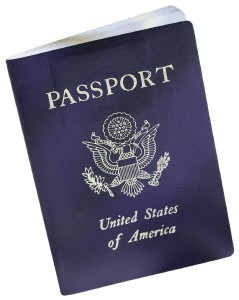 I won't need a passport for years. Unfortunately. Because finally, I'm thinking I can do what I've always wanted: list 'poet' as my occupation!
Although I've been publishing poetry for years (and teaching it, as well), there's always been a 'real' job that I felt honour-bound to list: teacher, journalist, academic. Come to think of it, I couldn't list 'journalist,' either — we were going to countries where journalists are NOT welcome.
But now? What I do, almost daily, is think about/ write/ talk about/ read (sometimes about) poetry. I think it's time! I can say I'm a poet! And yes, I have occasionally said that — but usually in jest, or just to rile folks. You would not believe how oddly folks respond to poets.
So: the beginner's heart point to this men-in-hats digression (you don't know that story? I'll tell you sometime)…? It's all about the change. Buddhism, life, passport entries — they all change. Dukkha, remember? The impermanence of all but Buddha nature/ Buddha mind. Not only do the things around us change, but so do we. Sometimes in huge ways, like going from 'journalist' to 'wife' (always safe, that one, at least in fundamentalist arenas) to 'poet.'
Of course, I could list 'grandmother,' another new career I'm crazy about. And yet I've done nothing to become an ecstatic grandmother — my wonderful son & DIL have provided me that avocation. Poetry? I've worked at it. It's my practice.
So right now, I'm basking in this ephemeral moment: the new chapbook, a workshop tomorrow, a couple more poems accepted, $50 coming, and the knowledge that this is all I want to list as a 'job.' No matter where I'm going. I've earned it.