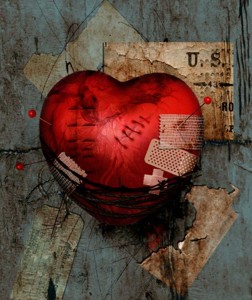 There is a slice of meringue pie in the fridge. Calling to me. It may well speak some formerly unknown language that sounds now a bit like mother tongue. I shouldn't eat it, but it's not such a big deal. So I will, later. After my unhappily sleepy grandson goes down for the night.
That's not really a bad choice, at least if I don't eat lemon meringue pie (or its equivalent) on a daily basis. Which I don't. So I don't feel any guilt, and the eating or not-eating of the pie really affects no one but me.
Not so other choices available. So many of the relatively small things we choose each day are beginnings: the first few drinks over our individual limit, the first couple of addictive drugs, the first few meetings with someone we shouldn't be seeing.
Each of us has made 'bad choices.' It's part of growing — the ability to look at something we've done, and hang our heads. To be ashamed is, I think, part of moving from childhood to adulthood. Or perhaps not shame. Remorse. That's a better word.
I have made many choices over the years that I regret. Times I spoke sharply, times I didn't take time. Self-indulgences that resulted in someone else's pain. Moments I wish I could erase, some that led to far more serious griefs. So when people I love make very bad choices, all I can do is grieve.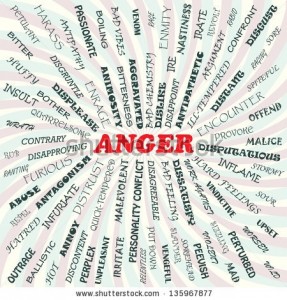 Anger serves no purpose — each of us, I really believe, has our own journey. And since I have no clue what's in charge of everything, all I can do is not make things worse by having a fit. Who knows what purpose coils at the heart of each tangled human life?
I can also try, with all my cracked & battered beginner's heart, to understand the pain we create through our own actions. To choose my own path more wisely. And to love with understanding.
I know I'm speaking in riddles. 🙂 But not all stories are ours to tell (I can hear SO many voices in my life asking ~ you're NOT going to put this in your blog, are you??). But I'm absolutely certain that not a person reading this has escaped being the victim of bad choices. That too is part of being human.
So believe me when I say this: our actions — good choices as well as totally wrong-headed ones — affect the people around us, ultimately. In the meditation course I'm currently working through, we're asked to consider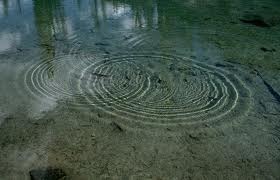 the impact of our daily meditation on the people around us. Those we love, those w/whom we come in contact. Because choosing to spend part of your day, each day, working on a calmer clearer mind is bound to affect those who meet us, love us, live with us.
I can't change the tragic choices someone I know has made. I can just put this out into the world: what you do is not just yours. Each action each one of us takes is a drop in a pond, until the myriad ripples form a quilted pattern that is our connected human condition. In physics, it's called interference: one wave influences another, and they create a third, which then changes the two original waves.
In life? What you do lives wider than your own single life. And when it changes those around you, everything changes. Sometimes forever.