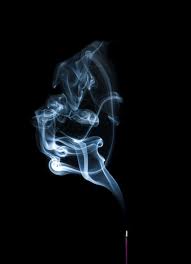 Sometimes when you're stressed, what you need to do is two simple (and at least partly practical) things: light a stick of good incense, and clean out a drawer.
Seriously, it's that simple. I don't remember where I heard the term 'listening to incense,' but it's stayed with me. Because that's what I do: my brain goes still, and I canhear the smoke soothing my fractious nerves. It doesn't matter what started it. The incense's calming tone sets it to right.
Couple that with the satisfaction of creating order from chaos, and it's a powerful combination. Puts me squarely in the moment, and lets me (literally!) pitch clutter.
Just try it ~ you'll be amazed. 🙂