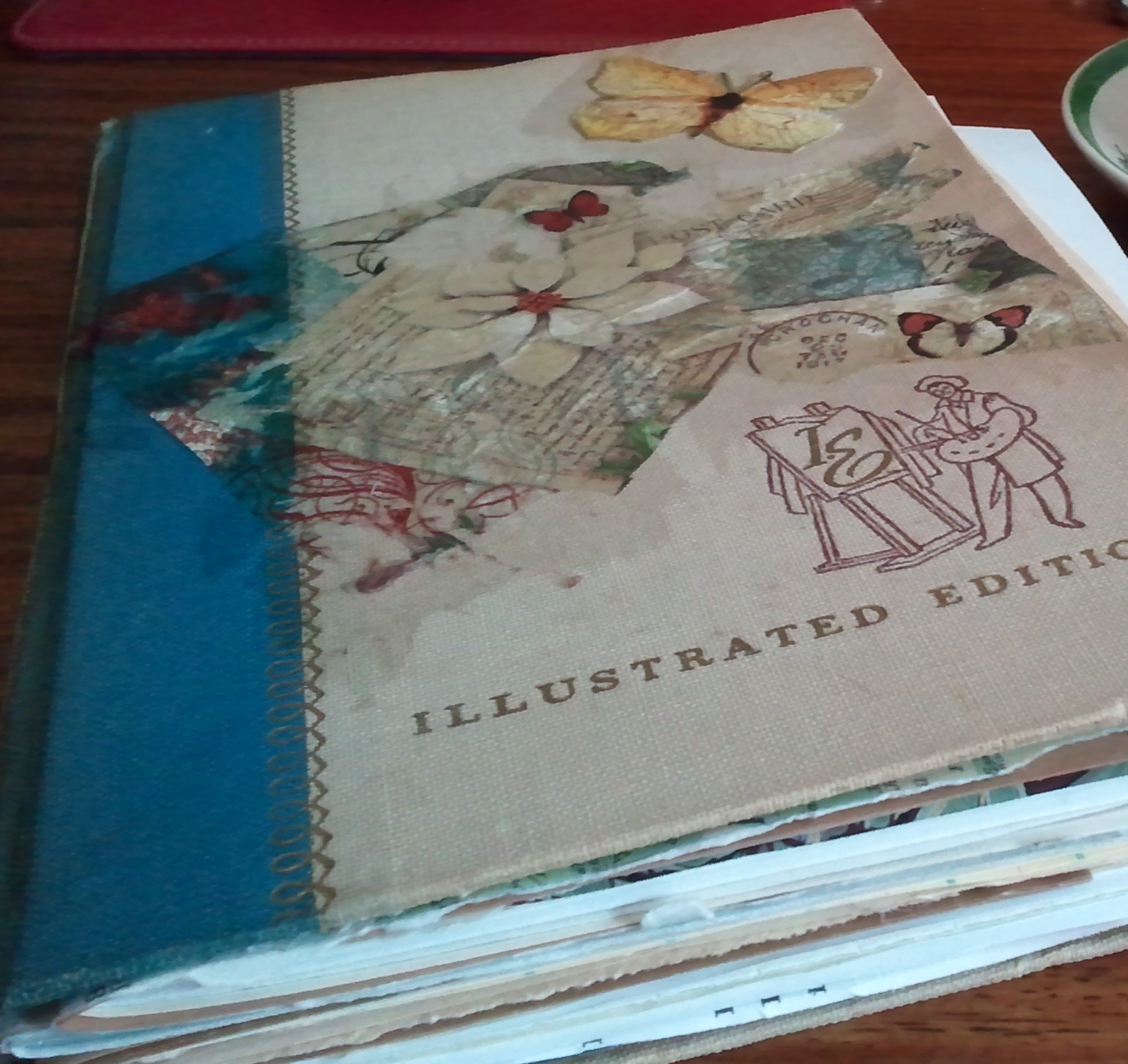 I've been taking the Friends Journal, and reading a lot about Quakers. That, coupled w/ the Buddhist blogging, and the Unitarian church, have made me see my spiritual life as a kind of mixed media collage… Nothing integrated, really, but everything in a kind of not-quite patterned (but pleasing) chaos…
I have an old friend who has just taken her postulant vows. That seems so wonderful to me — she's as happy as I can remember seeing her. And her own journey — full of the looping switchbacks I see in mine — seems to have finally settled on true north, leading her to her heart's querencia, that place where the heart feels both safe & bold, able to face anything w/ equanimity.
I used to believe that someday I would find such a place. That it would appear like Shangri-la in Lost Horizons, a novel I dearly loved as a child. I wrote letters to religious figures, philosophers, scientists and wackos in about equal measure, asking for a berth to study with them.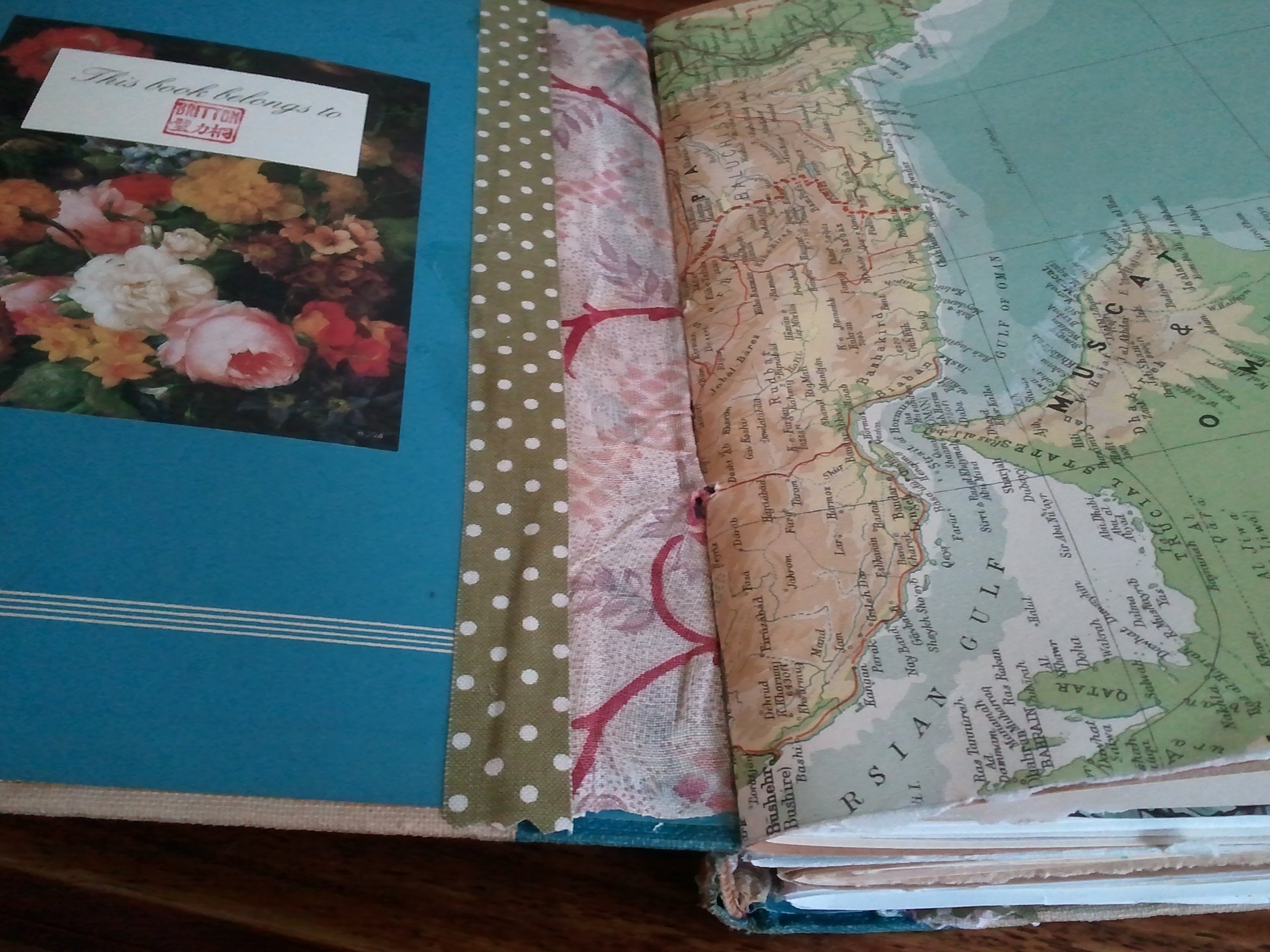 I even wrote the Lilly Foundation, asking to come clean up after dolphins, thinking that maybe dolphins could help me learn. In response, I received a very nice letter — signed by John Lilly himself! — saying thanks, but no thanks. He noted that I really had very little to offer, given the level of expertise (education, skill sets, etc.) of their staff… Sigh. Nonetheless, I persevered. I wrote poets (have a great postcard from May Sarton). I read arcane literature (you should see my collection of Tarot cards). I worked hard at trying to figure out what such a place & mentor would look like, how I would recognise them.
Somewhere along the road,it began to occur me: there is probably — for me, at least — no single source of truth. I'm a post-modern seeker, I guess. Or at least mine is a post-modern faith: self-aware, fragmentary at times, and pieced together from both the archaic and the contemporary. Unlike my dear friend Diane, I don't — at least not yet — feel a single, specific place where I am whole. Outside, possibly — or when I watch birds in flight, the mountains. In other words, not so much in any organised fashion…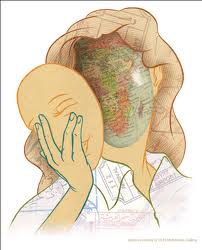 Perhaps because I'm a third culture kid, I have built my home as often in books and journals and my own writing as in domiciles of brick & mortar. Or — in the case of a villa on an island — stucco & tile. I have (literally) made end tables from books. Put a board over piles of them for a desk. Still, nowhere has ever felt completely like home, as I've written elsewhere.
So it came as a surprise when I realised that I have had a querencia, a place that feels as if I belong there. And, as other writers have bemoaned, I am losing my place there.
My work these past 12 years has been all about teaching. About teachers, and social justice for our students, so that they may have the opportunities so many of us have been offered. It's a place I had to learn to make for myself, and in the process of making it, I never noticed how much a part of me it had become.
I never thought a job would be a spiritual home. Not for me, at least. I'm not a preacher, or a monk or nun. It's just work, right?? How spiritual is that? But this job — interrogating the challenges American education faces daily, the old ways that impede our children's success, learning to look injustice in the eye and refusing to back down like a 'good girl'… These have shaped me as profoundly as any religious belief. I sometimes wonder if my love for engaged Buddhism is not an organic corollary to my work with National Writing Project.
This summer is my last at this job. If my life really is a mixed media collage, then this job has contributed many of the pieces going into it. A quarter of my life has been spent working to change education, to make learning more engaging for students & teachers alike. So colour some pieces orange, for my university affiliation. Paint some silver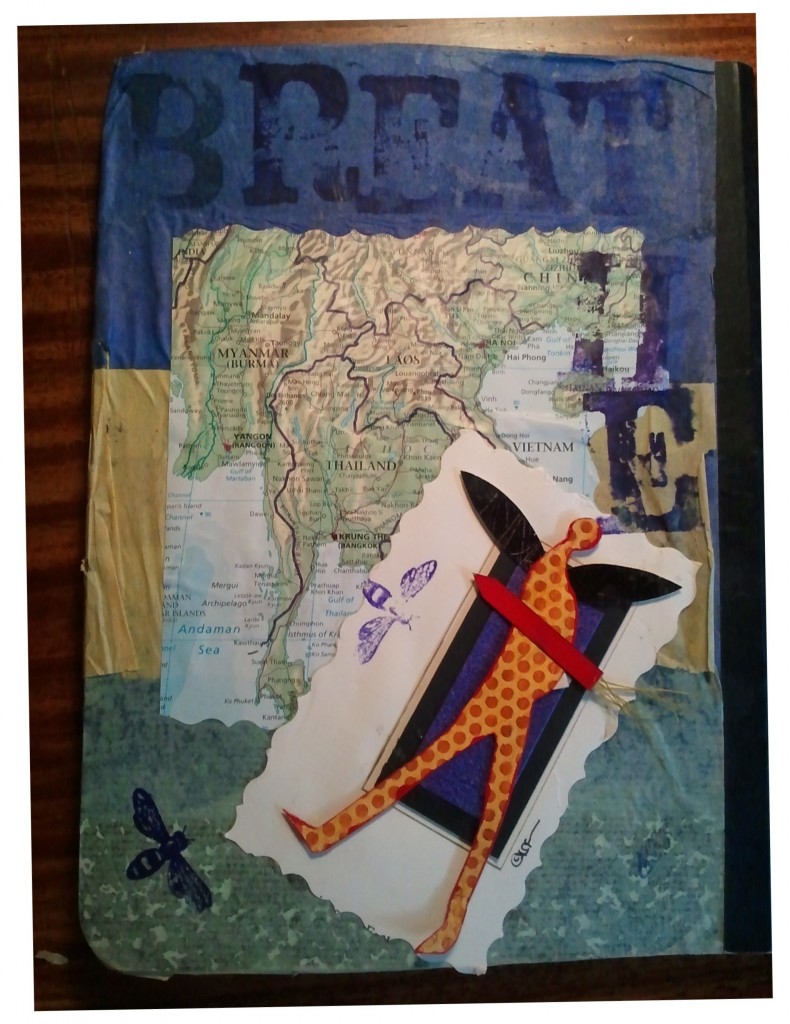 , for the many many charms & earrings I bought on numerous trips taken to various part of the country, all for Writing Project. Craft some from blown glass, for a piece donated to my final conference. Stitch others onto the canvas, like the countless journal covers I have painted/ stamped/ lettered and sewn over the years.
But mostly? Help me make peace with the realisation that I will, most likely, never find a single strand to follow out of my labyrinth of searching. I am not, unlike Diane, going to find a brick & mortar home that will hold my heart safe, sending me out into the world to fight the good fight. Instead, I will do as I have done with this wonderful job — stumble along, touching the walls of wherever I am, learning from what I'm doing even when I don't notice that I'm also learning about my beginner's heart.
So tell me: Where is your heart's querencia? What do you do to make the pieces of your own collage?