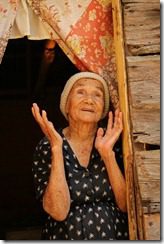 5 reasons to focus on gratitude
Fear is:
False
Evidence
Appearing
Real
1. Gratitude feels so much better than fear
Fear causes us to make choices that usually create outcomes we don't want. Bottom line gratitude feels good. Fear doesn't.
2. Seeing through the eyes of love we only see gratitude
Gratitude allows us to love all of life. Every event in our life, especially the unpleasant ones always have a gift attached to them, if we are willing to see the gift. Gratitude helps us see and allows us to feel better.
3. Gratitude allows us to see the bigger picture.
I find the questions:
How can I see this through the eyes of the angels?
What would an angel do?
Make a huge difference in my life and the answers are always filled with gratitude.
4. Gratitude will set your free from the limitations of self.
A friend of mine used to tell me, "When you are all wrapped up in yourself you make a very small package." Gratitude allows you to be big, loving and kind.
5. Did I mention gratitude feels good.
It just feels good. Write a gratitude list everyday and notice how much better you feel.
Spend this holyday season filled with gratitude an joy. Share that gift with as many people as possible and watch your life light up!
Mele Kalikimaka and Hauʻoli Makahiki Hou
Calling the angels into your home
Read more Fearless Fridays:
• 5 Ways Fear Can Improve Your Life
• 7 Ways to Overcome Fear
• Inspirational Quotes on Fear
• View all Fearless Fridays posts
With love and aloha,
Susan
Angels are everywhere just open your mind and your heart to the signs.
Make Angels on Your Shoulder part of your daily routine and share it with a friend!