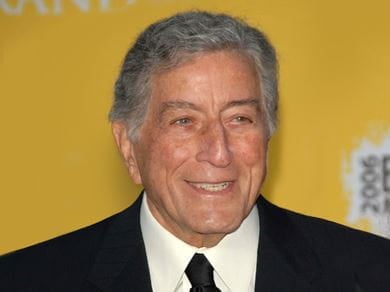 s_bukley / Shutterstock.com
Faith:

Christian

Career:

Musician

Birthday:

August 03, 1926

Date of Death:

July 21, 2023

Fun Fact:

Bennett's birth last name, Benedetto, means "blessed one" in Italian.
Tony Bennett was a retired singer known for his big band, jazz and show tunes sound. He was also a painter, creating pieces under his birth name and the founder of the Frank Sinatra School of Arts in Queens, New York. Bennett started singing early but fought as a U.S. Army infantryman in World War II. When he returned, he developed his singing style and had his first hit song, "Because of You," in 1951. In the late 1950s, he released two albums, "The Beat of My Heart" and "Basie Swings, Bennett Sings." Bennett recorded his signature song, "I Left My Heart in San Francisco," in 1962, but his rock music era overshadowed his career.
However, his career bounced back in the late 1980s and 1990s, and he continued to release music into the 21st century. His collaborations with Lady Gaga on the albums "Cheek to Cheek" and "Love For Sale" brought Bennett more acclaim; the duo toured to promote the albums, and Bennett broke a Guinness World Record for the oldest person to release an album of new material at 95 years and 60 days. Bennett has won numerous awards throughout his career, including 20 Grammys and two Primetime Emmy Awards. Bennett was diagnosed with Alzheimer's in 2021 and retired from performing, singing his last concert at Radio City Music Hall in the same year. He died July 21, 2023, just two weeks short of his 97th birthday.
Is Tony Bennett religious?
Tony Bennett was a Christian, and he spoke a few times over the years about his Christian faith. Bennett was on the frontlines of every major milestone in history, from liberating concentration camps in WWII to marching with Dr. Martin Luther King supporting civil rights.
Back to the Celebrity Faith Database