Here's today's dispatch from the crossroads of faith, media and culture.
Let there be light! The broadcast and cable networks recently wrapped up their annual upfront presentations in which they locked in and promoted their series selections for the 2014-2015 TV season. It's amazing to me that — with the exception of networks like Hallmark Channel and UP — how much dark dramas and so-called edgy dramas continue to dominate the TV landscape despite ample evidence that audiences are hungry for quality programming that is also uplifting. That evidence, BTW, comes in the form of box office receipts numbers, book sales and, yes, TV ratings.
True, there are some promising projects that got picked up. I'm, of course, looking forward to seeing how NBC — the network of the serial killer drama Hannibal — will handle  A.D., Mark Burnett and Roma Downey's sequel to their smash hit miniseries The Bible (which aired on History Channel). Tonally, it would seem to be out of sync with much of the rest of their schedule but, hopefully, Burnett and Downey's sensibilities will prevail. On the sitcom side, ABC's Cristela, about a young aspiring lawyer living at home with her traditional Mexican-American family, has potential as a solid and unpretentious comedy. It will follow Tim Allen's Last Man Standing on Friday nights. Allen's show, BTW, is one of the handful of returning prime-time shows on the broadcast networks that I actually enjoy. The others include The Big Bang Theory (CBS), The Middle (ABC), Shark Tank (ABC), The Amazing Race (CBS), Blue Bloods (CBS) and 60 Minutes (CBS).  Marvel's Agents of S.H.I.E.L.D. on ABC also has potential — though I think they should just shorten the unwieldy name to S.H.I.E.L.D. I don't mind admitting that I found Dancing with the Stars enjoyable for a time but I think it's about out of steam.
There may be a couple of other decent shows that I've failed to catch up on but, by and large, the broadcast networks don't fill their schedules with the kinds of shows I find enjoyable to watch. Personally, I like programss that are well-done in every creative and technical sense but also, at their core, have some degree of heart. I believe I'm far from alone in that.
Yet, many of the ideas that are out there (including some proposed programming that actually hit the pilot stage) are actually quite appealing. In fact, I believe a lot of potential hits have been left in the reject bin over the last several seasons. Listed by genre, here are some of those proposals that, in my opinion, would have offered the viewing public the sort of diverse, optimistic and entertaining options it clearly wants.
FAITH-THEMED DRAMAS
This being Beliefnet, let's start with this genre. Besides A.D., a few of the concepts thus far passed on by the networks deal directly with faith themes. Here are few that I think hold promise.
Highway to Heaven – A&E has yet to pick up this proposed edgy reboot from Mark Wahlberg. Wahlberg has been quite open about his Catholic faith — so chances are the edginess wouldn't overwhelm the positive faith message found in the original. I think the show is worth a try.
Body & Soul – Never actually given a title (so I gave it one), in 2012 Lifetime considered a drama about a hospital chaplain from Touched by an Angel producer Martha Williamson. Like Williamson's Signed, Sealed, Delivered (about a postal team that unites lost letter with intended recipients) that premise is interesting and hasn't, to my knowledge, really been seen before on television. Fr. Mulcahy of M*A*S*H is the closest thing that comes to mind.  In any event, the show would fit great as a lead-out to Signed which currently airs in the old Touched time slot (Sunday, 8:00 PM ET) on Hallmark Channel.
Sister-in-Law – America Ferrera (Ugly Betty) was to have played a crusading nun with a law degree in this drama recently under consideration at CBS. The actual title is Damascus which strikes me as a bit heavy sounding. Ferrera is an attractive star and the concept has a lot potential for delving into important issues. I do think the lighter-sounding title I took the liberty of dubbing it with would help it connect with audiences though.
The Vatican – Showtime has shelved its planned drama centering on the hub of the Catholic Church.  It was, I think, planned as a sort of dark view of the Church which was a pretty easy target during the papacy of Benedict XVI. Given the popularity of Pope Francis, the original concept suddenly seemed out of step. But couldn't the show be reworked to be about a reformist pope intent on rooting out corruption and connecting the Church to its people. Such a show could at once be honest about the in issues in the Church (including various forms of corruption) while presenting a hopeful tone about its future and about Christian faith in general. There's a potentially great show to be made here.
Vows – Right around the time AMC was launching Mad Men, the network came close to greenlighting this drama from writer Karen Hall (M*A*S*H, Judging Amy, Northern Exposure) that looked at the Catholic Church from almost the reverse perspective of The Vatican — through the eyes of seminary students considering taking the vows of the priesthood. Lots of interesting themes could have been explored there.
FAITH-THEMED COMEDIES
Bless This Mess – In 2009, ABC considered a multi-camera vehicle starring Christian comedian Anita Renfroe as a mother and wife of a minister (sort of like the character Patricia Heaton plays in the film Moms' Night Out). BTW, if you don't know who Anita Renfroe is, you may recognize her from this viral video: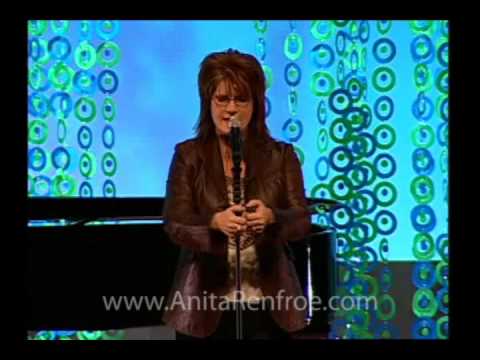 That video, no doubt, opened the door to the pilot presentation. Unfortunately, ABC shut the door on a series. Their loss, I suspect.
Gaffigan – This single-camera sitcom starring comedian Jim Gaffigan (Dad is Fat) as a family man living with his wife and five kids in a NYC apartment was actually made into two pilots neither of which was picked up by CBS. The faith angle comes in the fact that one of his character's best friends is a Catholic priest (Tongayi Chirisa) from Zimbabwe who tries to convince Jim to attend church more often.
FAMILY SHOWS (HOURS)
With the notable exceptions of Hallmark Channels and UP, most networks have all but abandoned programming shows that the whole family can watch together. Even when a show does have a family theme, too often some sort of inappropriate sex joke or snarky shot at religion or Republicans or whatever is dropped in there for no apparent reason. Or sometimes they're just valueless crap — like most of what I've seen on The Disney Channel. But I have seen some backdoor pilots come down the pike recently (mostly on Hallmark and UP) that have potential.
A Town Called Bliss – That's the title I would suggest for the series I could see growing out of the charming UP movie The Town That Came A-Courtin', about a small town mayor (Cameron Bancroft) and widower who falls in love with a famous author (Lauren Holly). I could see Bliss becoming this generation's Mayberry.

Westbrook High – The UP TV family movie (titled Saving Westbrook High) about the relationships between teachers, students and parents at a multiracial high school was appealing for its diverse cast and its idealistic presentation of teachers. Enough Breaking Bad. How about some Breaking Good?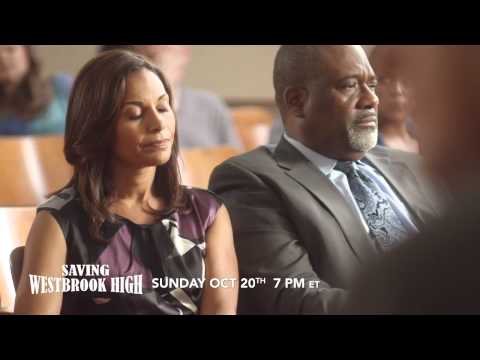 Our House – This one's just a suggestion. NBC is currently developing a new half-hour family sitcom for Bill Cosby. In my view, that's a mistake similar to when ABC tried to bring back Lucille Ball and Gale Gordon in Life with Lucy in the eighties. The darned thing played like a pale imitation of Here's Lucy (which itself was a very pale imitation of the classic I Love Lucy). Lucy should have been brought back in an hour-long family dramedy. The change in tone would have made the whole endeavor seem fresher. I think the same is true of Bill Cosby. Rather than doing a pale imitation of The Cosby Show (with Bill no doubt as the crusty-but-wise grandpa), why not reboot Our House, another '80's  show that was pretty good but never really got ratings traction and is now largely forgotten (which means a new version wouldn't have to compete with old memories). Wilford Brimley starred as a grandfather whose daughter-in-law and grandkids following the death of his son.  That premise would fit Cosby like a glove while the hour-long format wouldn't come off as a desperate attempt to recreate his earlier sitcom success.
FAMILY SHOWS (HALF HOURS)
The Watsons – Hallmark Channel presented The Watsons Go to Birmingham as part of the Walden Family Theater franchise. Based on the historical novel by Christopher Paul Curtis, it told the story of the turbulent sixties through the eyes of an African-American family.  It was warm and funny and would make a great series. Think of it as a black Wonder Years.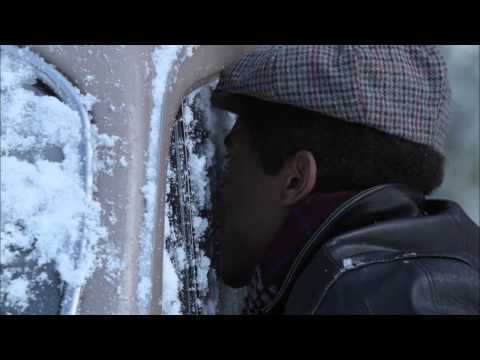 A Touch of Gracie – My own thought — but isn't this Cheerios ad a nucleus for a gentle family comedy about a biracial family. Watching Gracie grow up could be like this generation's Leave it to Beaver. And, BTW, it's about time for another family sitcom where the parents are actually wiser than the kids.
Life with Tucker – A simple heartfelt story of a boy and his dog, Christmas with Tucker aired on the Hallmark Movie Channel. It harkens back to the simpler days of shows like Lassie and some critics might scoff at that.  But, you know what? I think it would be a hit.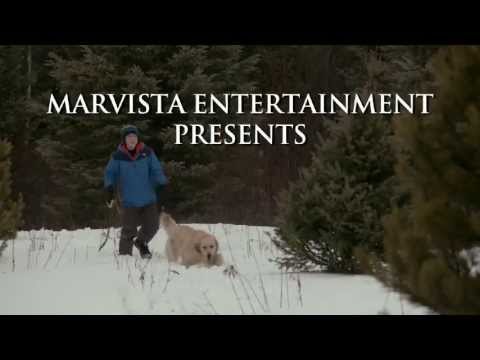 Dear Dumb Diary – Another Walden Family Theater entry.  Though it's set in the present, this comedy (based on a book series by Jim Benton) can be thought of as The Wonder Years from a female perspective.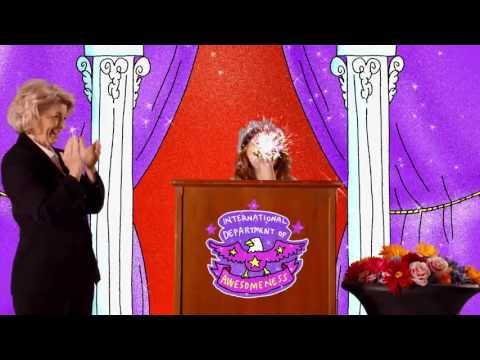 The Winklers – ABC has apparently passed on this multi-camera Henry Winkler sitcom vehicle from Everybody Loves Raymond creator/producer Phil Rosenthal.  The show was to have depicted the home life of the Winklers, particularly Henry's relationship with his construction worker son-in-law who just doesn't get the touchy-feely ways of Beverly Hills. Shows where they stars play themselves can be problematic (in a self-conscious kind of way) but Raymond was one of the best family sitcoms in history. It was hysterically funny while presenting flawed but lovable characters and some surprisingly poignant moments.
I'd be slow to pass on anything Rosenthal presented. 

ADULT SITCOMS
Not all great sitcoms are necessarily aimed at families. Here's one that should have made the cut.

Bobby Cannon – Somewhere between Hercules and God's Not Dead, Kevin Sorbo starred in this witty and well-done Cheers/Coach mash-up from Barry Kemp, the brilliant comedy mind behind such hits as Coach and Newhart. Intended for the 2005 season, the show even sort of predicted Tim Tebow-mania. In any event the show was smart and funny and should have been picked up. Here's complete pilot. See if you don't agree.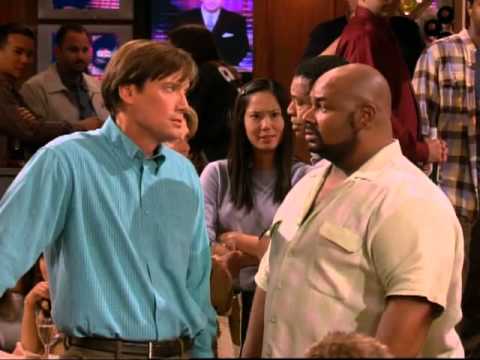 SCI-FI & FANTASY
Science fiction and fantasy are as hot as they have ever been on television but too much of it, in my view, takes a dark and depressing view of humanity and the future. For NBC describes its upcoming Emerald City as "a dark and epic reimagining" of The Wizard of Oz.  My guess is the critics will love it, the echo chamber that is social media will hype it and the overall audience will reject it. What's next? A dark version of Peanuts?  Here are some brighter alternatives that have not been picked up by any of the networks.
Lighthouse – Described as a drama about a mysterious hotel for wayward time travelers, this one reached the script stage at NBC. It seems to me to hold a promising concept that's a little bit Quantum Leap, a little bit Touched by an Angel and a little bit Love Boat (at least in terms of guest star potential).
Photo Finish – I do hope  you'll indulge me with this one. A cross between The Fugitive and Quantum Leap, Mike Jue and I wrote this tale about a scientist who invents a camera that takes of pictures of the future and who finds himself suddenly framed for a murder he didn't commit. While on the run, he must save people he meets along the way from tragic fates foretold by the camera. There is a faith element in that there is no scientific explanation as to how or why the camera prompts our hero to take pictures at the exact right place where a significant event is destined to happen — causing the scientist to consider possibility of a God connection. The pilot presentation actually was shown at the California International Shorts Festival in Santa Monica. Here's the trailer:
Aquaman – I know this is one superhero that gets no respect but this trailer for a 2006 CW pilot actually looks pretty good — and a lot less dark than Arrow.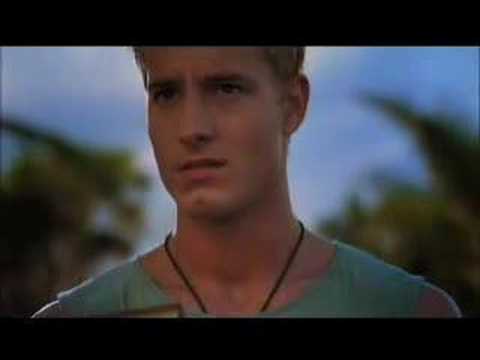 MYSTERIES
I'm a huge character-driven detective shows. Give me The Rockford Files, Columbo, Magnum, Remington Steele, NYPD Blue and Murder, She Wrote any day over the gruesome and sex-obsessed current array of shows like SVU and Criminal Minds any day. Such shows still reach the consideration stage at the networks. They just rarely get on. Here are some I think deserved a shot.

Easy Rawlins – NBC considered this show about an African-American private eye working in 1940's Los Angeles for the 2012-2013 season.
I Love a Mystery – This Murder, She Wrote reboot was to have cast Octavia Spencer (soon to be seen in Fox's Red Band Society) as a hospital administrator and amateur sleuth who self-publishes her first mystery novel and ends up solving real-life murders.  The idea itself was done in after no less than Angela Lansbury protested the usurpation of the old show's title. I actually agree with Angela but, with another title (my suggestion here), the show still could have worked. They could have even have Spencer's literary inspiration be Jessica Fletcher which could have set the stage for a great crossover.
Marlowe – ABC twice (in 2007 and this past year) considered updating hard-boiled LA private eye Philip Marlowe to modern times. I'm telling you, TV could use a good private eye show.
Branigan's Back (my title) — This 2014 TNT pilot is actually called The Last Cop. I don't like the title but premise — about a cop who revives after being in a coma since the 9o's — intrigues me.
WESTERNS/PERIOD PIECES
I think westerns and period pieces are great because they help connect us to our history. And, while it's important to honestly deal with the injustices of history, I see nothing wrong with highlighting the heroism.
The McCains and Palladin – Both were recently in development at CBS though neither hit the pilot stage. Both are also are remakes of classic late fifties-early sixties TV westerns (respectively The Rifleman and Have Gun – Will Travel). Both shows were character-driven so I'd tweak the titles to avoid any suggestion that either one glorifies guns. The Rifleman starred Chuck Connors as a widowed rancher taking care of his son in 1870's New Mexico. Have Gun – Will Travel starred Richard Boone as a San Francisco-based gun-for-hire with a strong code of morality and a love of poetry.  I understand David Mamet (Glengarry Glen Ross, The Unit) penned the pilot.

Law of the Land (aka Tin Star, aka Gateway) – The TNT pilot combined elements of TV's two most successful oaters, Gunsmoke and Bonanza.  Set in 1880's Colorado, it's about three brothers who put on stars of their own when their sheriff father is murdered. A TNT exec was quoted as saying the show was about people who choose to do the right thing just because it's the right thing to do.
Sawyer & Finn – This concept, considered by ABC for the 2013 season, has Tom Sawyer and Huckleberry Finn reuniting as adults in New Orleans and forming a private detective agency. What a fun premise!
Plymouth – NBC — while picking up A.D. — has thus far not moved forward with another Mark Burnett drama series proposal. This one would be about the lives of the Pilgrims after they arrived in the New World from Europe. If nothing else, there's the makings of a great Thanksgiving episode.
Shogun – Fox recently considered turning the classic James Clavell novel (which became an NBC miniseries in 1980) about a British seaman who becomes a warrior in Japan circa 1600.  I see lots of potential for a nice mix of action, romance and ancient wisdom.
Backstairs at the White House – This is reaching back aways but way back in 1979 NBC ran a miniseries based on the book My Thirty Years Backstairs at the White House by Lillian Rogers Parks about the largely African-American staff that served eight presidents and their families around the turn of the twentieth century. I think the time is ripe for a remake — in the form of and Upstairs, Downstairs-style weekly series.  

GENERAL DRAMAS
Mr. Detroit – That's the name I've assigned to the untitled drama from author Mitch Albom (Tuesdays with Morrie, The Five People You Meet in Heaven) for TNT for the 2012 season. The show was about a guy who reluctantly returns to his hometown of Detroit to take over a flailing radio station and, hopefully, help breathe new life into the struggling city. Timely with a nice It's a Wonderful Life vibe. 
Gifted Hands – In 2009, before he became known outside of medical circles, TNT produced a film about the world renowned African-American brain surgeon Ben Carson. I think the time is right for a TV show about an idealistic doctor who delivers wisdom along with medicine. I think Gifted Hands provided the framework for a terrific series — though I'd suggest changing the name of the title character so it doesn't come off as a weekly campaign commercial for Carson's potential presidential run.

Marrow Island – Yet another UP movie that would have promise as a series, Far from Home was set on an island off the coast of Seattle and followed the story of a cynical novelist who inherits his uncle's weekly newspaper. Watson was quite good in the role and the easy-to-take premise and likable premise could easily go on for several seasons.
Act of Valor – National Geographic Channel scrapped plans to turn the successful film about Navy Seals into a series. There hasn't been a really good military-set show since JAG. And these people are certainly heroes who put their lives on the line for others.
Wounded Warriors – Actually titled just Warriors, ABC apparently will not be going ahead with this more-timely-than-ever drama set in a military hospital. I'd actually link the show to the Wounded Warriors Project. It would be an opportunity to do some real good while also presenting a compelling drama.
ALTERNATIVE/REALITY

Forgiven – Way back when UP TV was still known as GMC (okay, not that long ago), the network ran a pilot from Arnold Shapiro (Scared Straight, Rescue 911) called I Forgive You.  The show featured four segments. As I summarized at the time, "The premise is simple. Four true stories about forgiveness told in a straightforward documentary style.  Two of the four stories in the pilot actually capture the actual pivotal encounters between victims and victimizers in which forgiveness is first offered and accepted. One of four stories deals with the difficulty people often have in forgiving themselves for a past tragedy. The fourth and final piece picks up the story after the forgiveness is offered and accepted to chronicle the special friendship that grew out an amazing act of forgiveness." I wasn't too crazy quasi-game show feel of the first two segments but that last one — about a woman who forgave the young man who murdered her son — was top notch, excellent television. Lord knows, we could use more shows on television about forgiveness. So, with tweak of focusing only on stories where they forgiveness is already completed (and I'd tweak the title too), I really think UP should take another look at this one.
The Week That Was with Jay Leno – Not actually a pilot but the man himself was rejected by NBC despite being number one in late night. That ship has sailed and Jimmy Fallon appears to be doing just fine but Leno clearly connects with the audience. Why not give him an hour once a week — with a cast of young comedian backing him up — to skewer the news.
MOVIE NIGHTS
Not everything, of course, is a potential TV series. Networks like Hallmark, UP and Lifetime continue to turn out interesting TV films but, by and large, the broadcast networks have abandoned the form. That's too bad because some of the best television over decades has come in the form of one-shot TV movies and miniseries.
There are tons of great novels and true out there that would attract an audience while also bringing attention to important issues. For instance, Beyond Blue by Therese Borchard (a former Beliefnet blogger and a friend) wrote a great book about her own battle overcoming depression. Her story is compelling and a TV movie adaptation could be of great inspiration to others.  For true suspense, there's In the Presence of My Enemies, Gracia Burnham's harrowing tale of how, while working at Protestant missionaries, she and her husband were taken captive and held for a year by Islamist terrorists in the Philippines. The new book Struck by Genius by Jason Padgett tells the true story of how a traumatic brain injury suffered during a mugging suddenly turned him into a mathematical genius.
Besides books, there are lots of stories out there waiting to be made. I, for one, hope some network has the guts to pick up Phelim McAleer's successfully crowd-funded movie Gosnell which tells the true story of Philadelphia late-term Kermit Gosnell who in 2013 was convicted of three (out of eight) murder charges involving a mother and seven infants, as well as 21 felony counts for conducting illegal late-term abortions and 211 counts of violating the 24-hour informed consent law. Not exactly an uplifting story — but a cautionary one that should be told.
It's time for the broadcast networks to reintroduce movie nights onto their schedules.
So there you have it. Great potential shows that have (thus far) failed find a place on television. Maybe it's not too late for some of them to be revisited and get the shot they deserve.
Encourage one another and build each other up – 1 Thessalonians 5:11