Here's today's dispatch from the crossroads of faith, media and culture.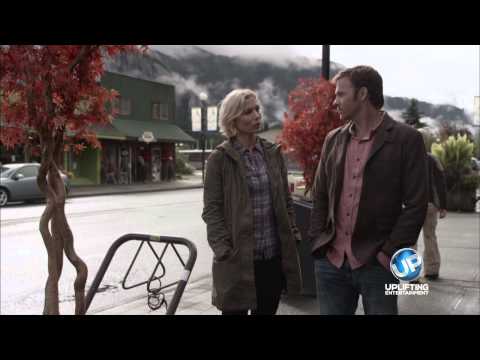 Far from Home airs tonight (2/9) at 7 PM (ET) on UP TV.

Synopsis (from the UP TV website): Barry Watson plays Nicholas Bell, who angrily left his small island town after a terrible fight with the uncle who raised him and owned the local newspaper where Nick began his writing career. After cutting off all ties with his uncle and going out on his own, Bell wrote a wildly successful novel, Broken Windows, which led critics to declare him to be the "voice of his new generation."
After 15 years of failure to come up with a meaningful follow-up novel, Bell settles into teaching undergraduate writing at a small university. When he learns that his uncle has died, Bell returns to his hometown for the funeral, suffering one mishap after another. The local townspeople are glad to see the famous homegrown talent return — at least partially because his uncle left him the family's local paper and key property. Eager to divest himself of the newspaper and return to teaching, Bell finds himself wedged in the middle of a bitter fight over the future of the island — and face to face with the real reason behind what sent him so far from home for so long.
Review: Following on the heels of last month's The Town That Came A-Courtin' and last year's Saving Westbrook High, UP TV is developing a roster of pretty good TV movies  (the type that you don't see on broadcast these days) with likable characters (again, the you don't see on broadcast) that can actually be seen as solid backdoor pilots for potential series. I don't know if that's the network's intention at this point in time but, if it is, all three films are worthy contenders for a weekly slot.
A 39, Barry Watson, best known for his role as the eldest son on 7th Heaven (repeats of which air on UP), has grown into a rather compelling leading man. He imbues his character of Nick Bell, the somewhat embittered one-hit wonder novelist who inherits a small town newspaper he doesn't want from his estranged uncle, with just enough vulnerability to make him likable. That's despite his deep anger at said uncle, the world and himself.
Like The Town That Came A-Courtin', the film sets up a community (in this case a Washington State island) populated by quirky characters, including the Beacon newspaper staff. Among the townspeople are Irene (Christina Jastrzembska), the bookstore who pities Bell for failing to come up with a successful follow-up to his fist book, Rudy (Eli Goree), the idealistic young Beacon reporter and Libby Wainscott (Stefanie von Pfetten), a local attorney and requisite love interest for Nick.
Then there's Graham Westlake (Paul McGillon) the greedy land developer seeking to take control of the Beacon because it's the only thing standing between him and virtually usurping the entire island. Think of him as Mr. Potter to Bell's George Bailey. Westlake would make a good ongoing adversary should the film actually become a series (a prospect I think UP should seriously consider).
In any event, Far From Home is Recommended.
Encourage one another and build each other up – 1 Thessalonians 5:11