Here's today's dispatch from the crossroads of faith, media and culture.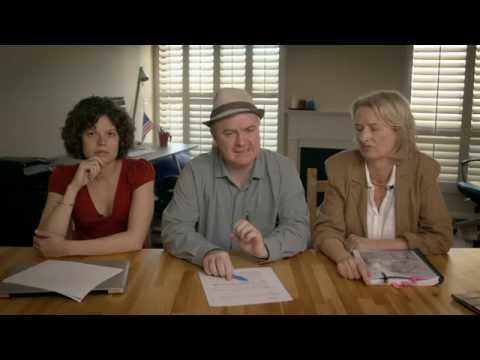 Goal met! Through the persuasive power of truth, an important story will be told. Despite Hollywood's obvious fascination with serial killers, the case of Kermit Gosnell, the Philadelphia late-term abortionist who in May of 2013 was convicted of three (out of eight) murder charges involving a mother and seven infants, weirdly has escaped its interest. In case you don't know (because the mainstream media virtually ignored the case), prosecutors successfully argued that Gosnell viciously killed his young victims who were born alive in the course of botched abortions. He was also convicted of 21 felony counts for conducting illegal late-term abortions and 211 counts of violating the 24-hour informed consent law.
But Gosnell's story (or rather the story of his victims) will be told thanks to a grassroots IndieGoGo campaign mounted by married documentarians Phelim McAleer and Ann McElhinney whose previous works include FrackNation and Not Evil Just Wrong, both of which challenged the conventional media spin on, respectively, fracking and global warming (or whatever they're currently calling it). Yesterday, the Gosnell movie campaign crossed its initial funding goal of $2.1 million. As of this writing, the campaign has 102% of that amount — making it IndieGoGo's most-successful crowdfunding campaign yet.  The campaign, BTW, runs through Monday night (ending at 12 midnight, Pacific Time) which means you can still give. McAleer, is asking for donations for as low as a dollar. The idea being to show Hollywood suits just how large the groundswell is to have this story be told.
Unlike his and his wife's previous films, Gosnell will be a scripted drama (not a documentary) and will be based on Grand Jury testimony. The film, which will be marketed to TV networks, has not yet been cast.
JWK: Congratulations on meeting your funding goal!
PHELIM MCALEER: It's fantastic, just fantastic!
JWK: What happens now?
PM: What we're doing now is we're having what being called a "stretch goal" where you hit your original goal and then you have a different goal. Our stretch goal isn't financial. Our stretch goal is we want an army. We're building an army (of supporters). So, we're asking people to go on there and give one dollar….We'll have 30,000 people (expressing their support of the film) and the network won't be able to turn us down. They won't be able to say there's no interest in it. There's a huge appetite for this — and we can prove it. So, that's what we're going to do now. We're going to over the next (few) days get one-dollar donations from people to prove that there's an appetite for this film.
JWK: Did you first try to go the traditional Hollywood route for funding a movie?
PM: No, I just realized there was no point. I knew that Hollywood wouldn't want to cover this if the media didn't want to cover this. If they didn't cover it the first time around, they wouldn't cover it the second time around. We just thought that this is a way to prove that there's an appetite for this story…We knew there was a huge appetite out there. We knew there's a huge appetite for the truth.  And it looks there is.
JWK: You're known for your documentaries — but you intend to film this as a scripted drama. Why?

PM: Yeah. Documentaries have a niche audience. They're (important) but they have niche audience. We want this story of Kermit Gosnell and the murders he committed to be in every home in America — and the way to do that is to make it as a TV movie and make it a crime story. What we're doing is we're going to make it a drama with actors (and a) script. It's going to be based on the trial transcripts and on the Grand Jury report.  It's going to be factual but it's going to be dramatic and it's going to get the truth about Kermit Gosnell — the truth about his murders, the truth about his crimes, the truth about his victims and the truth about abortion — into every home in America.
JWK: You're right that this story was mostly ignored by the media. How'd you become involved?

PM: I happened to be in Philadelphia and I had some spare time. So, I went to (see) the court case. The evidence I saw was truly shocking but what was just as shocking was the empty seats. You know, the lack of journalism, the lack of journalists there. That was the shocking thing. Here was America's biggest serial killer, one of the biggest serial killers in history — and (almost) no journalists decided to cover it. That's shocking! It's unacceptable. So, we need to just tell the truth, tell the story, write the (script and) memorialize his crimes, memorialize his victims. And we need people to help us. We need people go on GosnellMovie.com and give one dollar. Register a vote. You can give more. You can give ten dollars, fifteen dollars, a hundred dollars, a thousand dollars. People have given ten-thousand and twenty-five thousand dollars. We need people to go on and register a vote and let the networks know (how they feel about this story).
JWK: What was the most shocking thing you learned from this trial?

PM: I saw those pictures and anyone who sees those pictures would think twice about abortion. I heard evidence of murdering babies, calmly, casually. He murdered hundreds — probably thousands — calmly and casually. The other shocking thing was (how the media) was not covering this trial. That's shocking.
JWK: Given the almost complete media blackout of this case — certainly as compared to the attention the story deserved — what network do you think would agree to air this?

PM: Lots of networks. It's a very competitive TV market. We don't want to (talk) business in advance of meeting these people (but we're confident).
JWK: Do you have any actors lined up for any of the roles?

PM: I haven't really focused on talent or stars — or movie stars and directors — because the important thing was to raise the money and to prove that there was an appetite for this in the market. I think we've got something like 24-thousand people now (through) small donations (who came together) to make this film happen. That's a huge vote (proving) an appetite for this film. They've gone to GosnellMovie.com and given their one dollar and their ten dollars. We need more people like that. We need people to give small donations to show the network and the movie stars that they will have an audience.
JWK: When do you expect to go into production?
PM: We'll probably go into production at the end of the year. The film will probably be broadcast in2015.
JWK: Is there anything else you'd like to say?

PM: Just let's build an army. Let's go to GosnellMovie.com and register your protest there (so) these victims will be remembered.  These people who have never been remembered until now will be memorialized
Note: I wish McAleer Godspeed in his effort. Finding a TV network with the guts to take this film on will require something of a miracle. But I believe in miracles.
____
Quotable me. Newsday reporter Yancey Roy quoted me in his profile of Rob Astorino, a candidate for the GOP nomination for governor of New York:
"He was a good boss. He pretty much let us do our jobs and didn't nitpick," said John W. Kennedy, a blogger for Belief.net and the former morning talk show producer at the Catholic Channel. "He wasn't a micromanager. He was never: 'Why didn't you do it this way?' "

Kennedy said Astorino was all business, no politics.
"I never knew his politics until he was running for Westchester County executive," Kennedy said. "Democrat? Republican? I didn't know."
My reaction: Fairly fair. Two points: I hope I made clear that while Rob didn't micromanage he was always there to offer support and good ideas. Also, it's Beliefnet, not Belief.net. And, on that point, it would have been nice if Mr. Roy actually linked to the blog which led him to talk with me. Overall though, Roy's quotes were fair and the bottom line is that Rob Astorino's a good man. IMHO, he'd make a great governor.
Encourage one another and build each other up – 1 Thessalonians 5:11