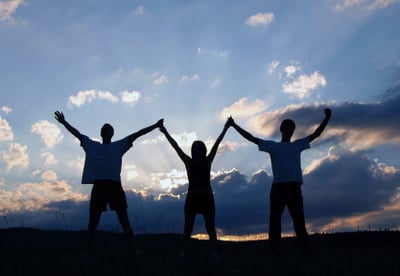 I love Kevin Bacon…he's the kind of guy my daughter would call "all that and a bag of chips." But Kevin is more than just another celebrity hunk. He's a great father, husband and the champion of many great causes.
Recently, Kevin was given the Joel Siegel Award by the Broadcast Film Critics Association for his charitable efforts involving his non-profit website SixDegrees.org. This wonderful site
allows people like you & I to contribute and track our favorite
charities online. Kevin created SixDegrees.org to
connect donors and volunteers with the causes that interest them.
Kevin says SixDegrees is about "the idea that we're all connected as human beings on this planet and
the things that we do to each other and for each other have a ripple
effect…there's a real kind of six-degrees reality to this planet
right now."
You can get a SixDegrees Good Card (a gift
card for charity) on Kevin's site and support your favorite cause, too. You can even Create Your Own
Charity Badge with your name and cause, and it'll be tracked on the
site…it's pretty cool so check it out.
There are several partner charities on Kevin's site, including Network for Good, which has helped bring funds to over
50,000 different nonprofits and created a Volunteer Network of over 250,000 people worldwide.
For more information, watch Kevin's Bacon's ivideo on youtube.

Peace & Blessings!