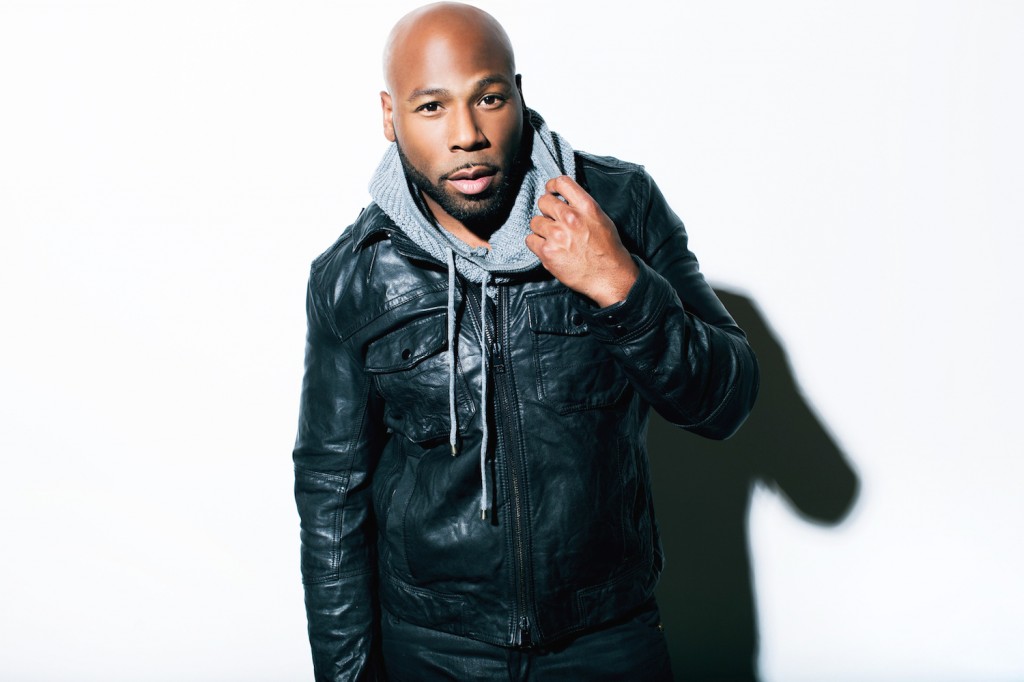 Sustaining an eight-year music career under the radar is quite the impressive feat these days. It's difficult to last in a cutthroat business where, even within the Christian industry, longevity is always hard to come by. But somehow, Anthony Evans managed to record six albums between 2004 and 2011 without the help of a major breakout hit.
For some, Evans might be known as the son of nationally recognized pastor Dr. Tony Evans. But until his appearance on season two of The Voice in 2012, he was an incredibly gifted singer-songwriter whose time to shine was just over the horizon. When Evans sang "If I Ain't Got You" in a battle round with Jesse Campbell, not only did it go down as one of the show's greatest performances, his part in the duet also launched his career into unchartered waters.
Earlier this month, Evans released his seventh album and first project since that fateful national television appearance. According to the soulful vocalist, Real Life, Real Worship is a testimony of God's work in his life over the past two years.
In this Whole Notes interview, Evans talks about how he landed on The Voice, how a conversation with Grammy-Award winning artist Christina Aguilera changed his perspective and how he hopes both the Church and the general market embrace his latest collection of songs:
Chad Bonham: How has having a well-known minister for a father impacted your music career?
Anthony Evans: To me, he was always just my dad. I had to figure out my own faith. That was something I figured out a while ago when I was 18. But I can always stand on the fact that he's been a great example for me. Beyond that, building my career hasn't been attached to my dad. It's been me figuring things out for myself.
Bonham: What was the process that led you to participate in The Voice?
Evans: Some friends of mine encouraged me to send a video way before the show even debuted. I got a phone call to meet with the production team. At that point, I had people telling me I should try it. I had my own thing going but they encouraged me that I was only going to achieve things if I took chances. I wasn't trying to do something broader at that time, but there was something in my heart saying, "There's got to be more." It's not like I was discontent with what I was doing, but I felt like God was calling me to step outside of the four church walls and do something different. The Voice was obviously that opportunity for me. I didn't make it the first season, but then they called me back to do the second season. That's how the doors were opened to all the opportunities I have right now. Being in LA inspired me to do this new record. I've been in sessions with some monster artists that I never thought I'd ever be around. It's also shown me that you've always got to be on it. The best people in the world are in LA. You have to step it up.
Bonham: Did your battle round song with Jesse Campbell feel like a game changer for your career?
Evans: That was a game changer for me. That performance opened up the door for everything I'm doing now. That 90-second song with Jesse did that for me. I'll be forever grateful to The Voice for giving me the opportunity. They called me after that battle and told me they were having a new thing called "The Steal" or what they called "The Anthony Evans Rule" because they were sorry I wasn't there anymore. They had rules that they couldn't change for my situation, but they changed them for the next season.
Bonham: What are you currently doing with the show?
Evans: I'm going on the road with the show. I'm on a team of talent producers and we whittle down this monstrous number of people to the ones that are going to be on the blind auditions. It's fun to be a part of that. A lot of the contestants recognize me from the show so I get to coach them through the process.
Bonham: It seems like the new album is a combination of songs that reflect your upbringing and songs that convey some of the new things you've experienced in the last couple of years. Is that an accurate description?
Evans: That's a hundred percent accurate.
Bonham: How did you balance the two concepts considering the fact that some people in the Church get nervous when Christian artists delve into topics outside of the traditional messages of faith and worship?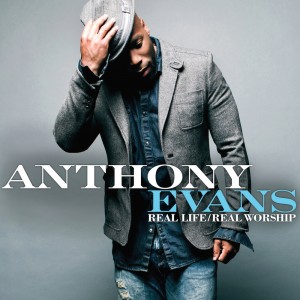 Evans: There's nothing to get nervous about. All I'm doing is being authentic and real and singing about the emotions I go through as a human being. I don't think we should be nervous about expressing who we really are when it comes to being a believer but also when it comes to being someone who goes through real life. You have to experience real life before you can understand what it means to really worship. That's it. This whole concept started at Christina Aguilera's house. She asked what a worship leader was. She wanted me to explain that to her. And I thought, "If I start talking to this girl in church terms, it's going to freak her out." If I wasn't a Christian and I didn't know about church and I started using worship terminology—if I started talking about "the Lamb that was slain" to Christina, she would think, "You're in a cult." It's a weird thought. So in that moment, I knew I had to connect to her through real life issues. I told her about me going through a broken engagement. Then she talked about how she went through some hard things in her life. That was real life. But then when she started to talk about how I handled it, and I was able to talk about real worship. That's how this record came together. It's just me being honest about my emotions and writing songs that people outside of church can connect to. The creative director for the video was Cher's creative director. I want those kind of people involved. I want them to hear the song and go get the record and hear the worship songs and go, "Oh this is what Anthony is all about." That is the objective of this whole project. I'm not nervous about the church being anxious. I just want Christians to embrace the fact that music is made not just for the church, but it's also for the people that need to hear about the love of God.
Bonham: How would you describe the evolution of your music since 2004?
Evans: Over the last 10 years, stylistically I've gotten to the point where I want to explore and do things with excellence. I want to write songs that resonate with me and will resonate with a live audience. I'm exploring fresh sounds. This is the first Christian record that my producer (Max Stark) has ever done. He naturally brought sounds that were not normal for Christian music. On the show, Christina Aguilera and Jewel taught me something important. They both told me that I didn't have to fit into a mold. You make the mold. People can smell a rat. If you're doing thing for marketing and for a record label, you're going to set yourself up to be called a phony. As long as it's true to you, you do it. If you make great music, you can become a mold breaker or a trailblazer. It's a little scary to do that because you can't always see what's in front of you, but you're clearing out a path for people behind you to follow.
Bonham: Do you feel like your experience on The Voice and the subsequent successes have breathed new life into your career?
Evans: I know artists that have tried for a long time in the Christian industry and then they were on a TV show and all of the sudden the doors swing wide open. Christians want to connect with things that are mainstream. So for me, people see that Christina Aguilera thinks I've got something to offer and all of the sudden they think maybe they should give my music a shot. I have a producer friend from the show who came to me and said, "How is it that you're 28 years old and I've never heard of you before?" It made no sense to her that she had didn't know anything about my music. That changed my mindset. I realized that I had been operating within a box. So now, there is no box. If you want to do it, you can do it.
Stay up on Anthony's latest news and tour dates by visiting his official website HERE.