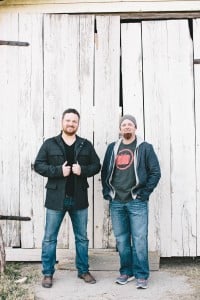 For Shane Barnard, writing songs isn't just about producing material for a new Shane & Shane album. In fact, that's usually the last on his mind and in his heart. Instead, the creative process is birthed out of a desire to draw closer to God and remind himself of the gripping nature of the Gospel of Jesus Christ.
In this Whole Notes interview, Barnard talks about the latest news from the Shane & Shane camp, the theme behind the band's latest album Bring Your Nothing, and the inspiration for the album's opening track:
Chad Bonham: Tell me about how things are going these days with the songwriting class, local ministry and family life in general.
Shane Barnard: Every Monday night during the college semester, I still do the songwriting class at Oaks School of Leadership. This new record is a collection of songs I wrote out of this class. We do that through a church called Oaks but we are on staff at a church called Watermark Community Church in Dallas. This year, we started to lead worship every week, which is a new thing for us. We've involved in leading worship at the church periodically but we lead every Tuesday night and it's been awesome. The Lord just continues to open up doors through local ministry and also our platform outside of that. We're just grateful for that. We're also doing a conference in February on Valentine's weekend. It's been on my heart for over a decade. It's called the Linger Conference. For a couple of days, we're going to sprawl out and get into the Word and have a lot of opportunity to just linger in the presence of the Lord. We've brought a lot of projects to our studio. Our families are growing like crazy. The Everetts had their third girl this year and we have our two girls. It's all kinds of craziness.
Bonham: How would you describe the running theme behind Bring Your Nothing?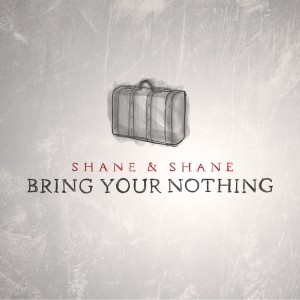 Barnard: The thought of Bring Your Nothing came from Isaiah 65 and how we have nothing to offer Jesus. That's the Gospel message. If you bring anything other than nothing, than Jesus has no part of it. He says, bring nothing and in return, I'm going to give you everything, forever. That concept continues to wreck me because I grew up in a good deal of religion. I didn't know the world. It's polar opposite of what I see in the world and what I grew up with. At the same time, it does require a supernatural amount of humility to admit you have nothing. In my greatest day, in the day I'm playing in front of 50 thousand people and God used me in the most powerful way and I was floating on a spiritual cloud all day and I was the perfect husband, there was still so much sin going on because the Bible says the heart is deceptive above all things. In my most righteous deed, I'm still called a dirty rag when measured up to the holiness of God. The only thing I have to give is what put Jesus on the cross. He takes that and He trades that in for everything—for life in Him and for life in eternity. As the old timers call it, it's the great exchange.
Bonham: Talk about the song "The One You'll Find" and the scripture, 2 Chronicles 16:9, that inspired it.
Barnard: That concept co-exists, somewhat, with what we just talked about. Even in my most righteous deed, I've got nothing. That's why in that song, it's really a prayer song asking the Lord to create that heart in me and to find in me that heart that is fully committed to me. It's a big, huge thought that the Lord is searching for the heart that is fully committed to Him. I don't think that heart exists. The only heart that has been fully committed to God has been Christ's heart. But if we cling to His righteousness, He then calls us the righteousness of God. It's not about being perfect, because no one is perfect. The ones that are fully committed to Him are the ones that are clinging to Him, seeking Him, pursuing Him and going after Him. Even if it's messy and sloppy, the Lord sees the desire of our heart to love Him. It's a big prayer of mine that God would find me doing that. I want to fix my eyes on Him and not on my own works.
Keep up with the latest from Shane & Shane by visiting the band's official website HERE.