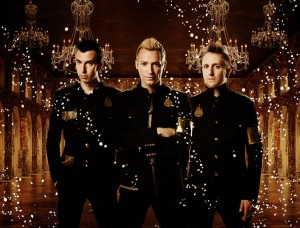 According to Thousand Foot Krutch founder and front man Trevor McNevan, the hard rock band originally from Ontario is "just getting started." Considering the fact that TFK first came together 17 years ago (1995), McNevan and his band mates Joel Bruyere (bass) and Steve Augustine (2002) must be planning to do this well into the '20s—the 2020's, that is.
Perhaps that's a bit of a stretch, but there's no denying the band's impact on both the Christian music market and the general market. Songs like "Rawkfist," "Move" and "Fire It Up" have been routinely heard on ESPN, Fox Sports, CSN and at sports venues across North America. Significant radio play on all fronts has opened the door for major tours with Christian bands like Kutless, Skillet, Disciple and Red, as well as mainstream acts like Three Days Grace, Breaking Benjamin, Sevendust and Daughtry.
The band's sixth studio record, The End Is Where We Begin, released back in April and provided proof positive that TFK is nowhere near letting off the proverbial gas. In this Whole Notes interview, McNevan talks about surpassing expectations, wearing multiple hats and living out faith in unlikely places:
Chad Bonham: When you first formed this band back in 1995, was there any inclination that you'd still be around and doing music so successfully?
Trevor McNevan: Honestly man, we do think about that and we don't take it for granted. We feel so blessed to still be doing this and to still be loving it and to be a small part of what God's doing through the (music) industry for this generation. We love the music the same way we did when we were 10. We live it and love it. We've had the privilege to see a lot of great bands come out and a lot of great bands go away. You don't think about it that often, but you don't realize how many of your friends have come and gone. It makes you feel very fortunate and we're very blessed. We just always have to give God the glory for it.
Bonham: Where was the fork in the road for you when it became obvious that you were going to get into so many other aspects of the business and become 10 times busier than the average artist?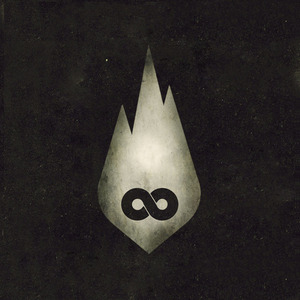 McNevan: I can't even really say. Things are so different now than when we first started out. There wasn't a lot of help. I knew that's what I was called to do at a young age and it's almost like it chose me. You do what you can. You get so used to having to do everything and trying to book yourself and manage yourself and if you get to that point, hire your own radio and pay for your own videos. It's just this massive learning curve and you just start doing it yourself as opposed to hiring someone. You develop that grass roots mentality. When we got to the point where we needed to hire a manager, that takes a big load off your shoulders. And then you can hire a booking agency. It's like all of the sudden you have all this time you never had before. I'm so passionate about music. I love the way it communicates to me. I still get inspired from other artists and new music coming out. All of that said, it's easy to me to want to pour back into other outlets. I also have an incredible wife who is thankfully my better half. She's very understanding and supportive. She's amazing. So I think all of those things play into it to make it possible. On a songwriting level, it wasn't something I thought a lot about until our Phenomenon record. We'd never done the co-writing thing with other songwriters. It's pretty widespread now, but it used to just be in pop and hip-hop. But now every rock band co-writers with other people. When we came to the Phenomenon record, that's about the same time FM Static was birthed and I really enjoyed poppier stuff that wasn't edgy and like TFK. I talked to the label and asked if we could put that out separately and see what happens. During that same time, I started working with Hawk Nelson. That's where the songwriting journey and my passion started to become more revealed to me. That was step one for me that led to developing some new artists and working on songs for other people.
Bonham: Between performing, recording, producing, songwriting and developing young talent, can you say which one you enjoy the most?
McNevan: The older you get, the travel is what gets a little old. Once we get there, we're doing what we love and we get to play and connect with people. There's no replacement for that. But the travel gets old. I love writing. It's a fun challenge. It refuels me personally. I definitely love that. But it's pretty equal. Taking those songs into the studio and following it to completion is so much fun. As a band collectively, live (performance) has always been a big focus. That's always who we've been as a band. It's important for us to pull off what we do on the records and not just be blasting a hundred tracks. But it's hard to pick (a favorite).
Bonham: When you get to work with young bands (Hawk Nelson, Nine Lashes, e.g.), does that take you back in time to when TFK was just getting started?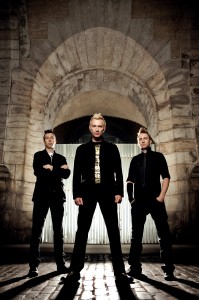 McNevan: It kind of does. It's that diamond-in-the-rough moment where you know something is there. You just have to craft it. It's almost like pre-construction. It is exciting and rewarding in a lot of ways. It's such a blessing to be a part of watching a band work really hard and do what it takes to make it into something special.
Bonham: Your music has always been a favorite with sports venues and highlight shows. Are you all big sports fans?
McNevan: Yeah, we are as a band. But it's kind of funny. I wasn't the athletic kid in my family. Both of my brothers were on athletic scholarships and my dad played semi-pro hockey. My younger brother played pro hockey. I was the music kid. But I always loved sports. I grew up around it. There's been such a strong connection between our music and professional sports. It's funny the way it worked out.
Bonham: Has the band's mission changed over time?
McNevan: It's pretty much the same. Our heart has always been to make music for everyone. At the end of the day, we hope people can walk away enjoying the music but also hearing a message of hope. Our faith is a big part of who we are. It's our lifestyle. That comes out in what we do and that's important to us. I hope people can appreciate those two things from this band. Each record just comes back to what's on our heart and what we're supposed to say at the time. It's very honest to us. That's going to change with life, but the heart and approach of making music with hope for everyone—music we love and can stand behind—is still the exact same. I don't think we realized for a long time how important it was to be a bridge to both markets. We never really thought about it. But then when you talk to people, you realize it is something special. It's totally a God thing and we're thankful to be a band that connects to both Christians and people that have never been to church. Music can be a bridge between those two places.
Stay up on the latest touring news from the TFK by visiting the band's official website HERE.