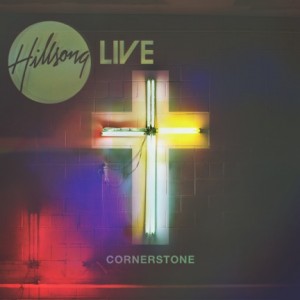 In 1992, American worship leaders began gradually embracing the music of the Hillsong Church in Sydney, Australia. Before long, names like Darlene Zschech, Marty Sampson and Joel Houston became mainstays within the United States and eventually, songs like "Shout To The Lord," "My Hope," "The Stand," "You Said," "Mighty To Save," and "Forever Reign" could be heard any given Sunday morning in churches all across the globe.
This summer, Hillsong Live released its 21st album Cornerstone and is about to embark on a U.S. tour starting in September. Whole Notes had a chance to catch up with Reuben Morgan, one of the group's primary leaders and songwriters, who talked about (among other things) how they approach each new project, how they came up with the album's theme, how the title track was born out of tragedy and why Hillsong has such a unique relationship with churches in America:
Chad Bonham: How much has changed, if anything, in the way the church has approached ministry over the past 20 years?
Reuben Morgan: One have our biggest challenges if making sure that we are staying true to the mission that we feel called to do, which is writing songs for the church and helping the church connect with God. While the global ministry grows and the influence has been blessed in an amazing way, we are really conscious about staying focused on the families that come into our church every weekend and making sure that we're meeting their needs for whatever season they're in. We're really conscious of that and I pray we'll never move away from that core value of bringing the Word of God to Christians and helping them respond to God in song.
Bonham: How thin is the line between exercising the gifts and talents afforded to the church and putting pressure on yourself to keep making music that impacts the world?
Morgan: I would say there's a very, very thin line. We get to travel around and go to a lot of different countries. We love connecting with Christians all around the world. But we can't allow other people's expectations get in the way of our core message, which is the Gospel and helping people find Jesus. It is a fine line because personally as a writer you want to keep getting better. You want to stay sharp. You want to keep improving your craft. We're all very passionate about songwriting and that craft. Even personally, I want to see myself get better in that area. I feel like I have such a long way to go. That's all a part of it. But our core message needs to stay the same.
Bonham: What kind of process does the team go through in order to maintain integrity on all levels—personal, spiritual, artistic, lyrical, etc.?
Morgan: It's a constant thing. We go through different seasons. There are seasons when we go through massive touring and we travel. And that's great, because that mission is part of who we are. It's amazing to meet people and lead worship. But that's always got to come out of being grounded in the local church. You always have to come back to that.
Bonham: What do you do both individually and collectively to tackle that desire to stay creatively fresh?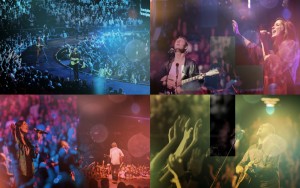 Morgan: We've seen a lot of young talent come through recently and they're doing a lot of great stuff. Their perspective is inspiring and it keeps you on your toes. And just seeing people receive salvation in Christ is inspiring. There are always new Christians around and that helps you keep your edge. But through our travel, we also like to connect with our friends like Matt Redman and Chris Tomlin and Jason Ingram. I find those guys really inspiring. That's part of what you need as well.
Bonham: How do you personally respond when you see the passion that comes out of a group like Jesus Culture?
Morgan: I'm not going to lie. I'm a huge fan of Jesus Culture. I absolutely love them. I listen to them a lot. My wife loves them as well. I'm unashamedly a Jesus Culture fan. I love the spontaneity. They'll play a song and it will go for like 25 minutes. That kind of worship, and how they lead people into the presence of God, is just awesome.
Bonham: How do you usually prepare for a recording and make sure that you're putting out the right message at the right time?
Morgan: It's something you approach with a belief and a hope that God will come through. For me, it's like, "God, we need You in this. We need You to help us with the message. Help us find the songs that you want the church to hear in this season." We depend on God to lead us. I mean, how can we know what people need? We've got not idea. People come into our church from all walks of life and there are others who hear the music across the globe. How do we know what God needs to speak to them through the music? So we're really dependent on Him for that message. With Cornerstone, it was that understanding that we are living in quite uncertain times. But no matter what is shaking around us, we can put our hope and our faith in Jesus—the foundation and the cornerstone. When we started singing the song "Cornerstone," we had most of the other songs and we'd been singing them, but it just felt like the right theme to put the pieces into place. That tied it all together. Everything that can be shaken will be shaken. But we can put our trust in our foundation and our cornerstone.
Bonham: Do you usually know in advance when a song is going to resonate in a big way or are there ever surprises and certain songs make a bigger impact than what you would have predicted?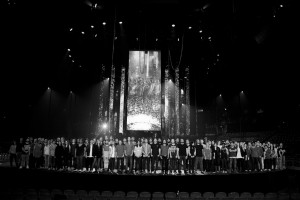 Morgan: There are definitely some songs you sing and you just know there's something about it—there's kind of a touch on it that's different. But there are no rules to that. Every time, it's a surprise and it's humbling to hear that people are singing the songs in different places and different parts of the world. We're always amazed by that. And there are some songs that are just for a season in our church. Not every church meet in the way that we do, so there are definitely some songs that are very specific to our church in Australia and other songs that seem to have a universal ring to them.
Bonham: Have you already identified a song that you believe will be the thumbprint of this album?
Morgan: It might be a little early to determine that, but we've sung "Cornerstone" in every service since we introduced it. It's one of those songs that's just relevant to where we're at as a church. We've seen a little bit of that in other churches, but every time, it's a God thing. We just wait to see what God's going to do with it. There's also a song called "Beneath the Waters I'll Rise," which is basically about identifying with Christ's death and resurrection. It's a beautiful song that we've sung a lot at church. That potentially could be sung all over the world. There are some other amazing songs in there but I feel like the whole project is a step up for us as a team.
Bonham: While the song "Cornerstone" is very hopeful and inspirational, is there always perhaps a sort of revelatory message that's telling people the time is now to make sure that you're standing on solid ground?
Morgan: We wrote the song when we were in Scandinavia about the same time as the shooting in Norway. We were there and that really shook everything up. Everybody knew somebody that was affected. We got together to write that song and we were thinking about, "How do you respond to an event like that? What do you say in a time like this? What our we going to give to our church to sing?" The words at the end (from the old hymn) that say, "My hope is built on nothing less than Jesus' blood and righteousness," just seemed liked the right thing to be singing at the time. That just felt like the right thing. Really, it was our response to an event that took place. But it's been very universal. People relate to it because we're living in those times.
Bonham: Why is there such a special connection between your ministry and the American church?
Morgan: I don't know. We definitely love America. It's a God connection. We've been amazed at the way that the songs and the worship has been embraced by the church in America. To be honest, we're pretty humbled by it. We just love to see it and we're really grateful. We love any chance we get to meet with worship leaders and pastors. I do think that there's a special connection between Australia and America that way. It's kind of unexplainable. It's just one of those things. It's all about God's timing. We're thankful to be a part of it.
To keep track of Hillsong Live's U.S. tour dates, check out the official website by clicking HERE.