Click "Like" to share this with your friends!
Back in December of last year, Whole Notes posted an interview with TobyMac about his Christmas album and some of his favorite Christmas memories. But that wasn't all that was discussed. Here's what the record label mogul, relentless touring artist and former dcTalk member had to say about energy and drive, fan support, his favorite drummer B. Haley and plans for the next album:
Chad Bonham: You've been doing this for a while now. How do you maintain such a high level of energy night after night, year after year?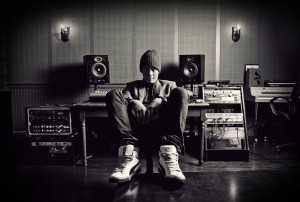 TobyMac: I love what I do. When you love what you do, you'll have energy for what you do or better put, you'll have energy for what you love. Secondly, it's more like chasing after songs that God breathes through me. When I go to make a record, I just ask God to breathe songs through me. Then you can go record them properly and then you get anxious about going out and sharing them with people live. So when God breathes a song through you, you go chase it down and you present that to people through the recording and through the live concert setting. And it's exciting to get to do that.
Bonham: Are you surprised by the continual and constant high level of support you've received over the years in spite of economic decline and increasing competition for the public's attention and do you ever foresee a time when that support won't be as intense?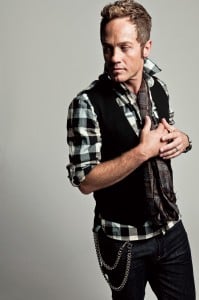 TobyMac: Sometimes I wonder what happens when the crowds get smaller and people stop coming or buying my CDs. But as long as I'm passionate about what I'm doing and I feel like its moving people and it's turning faces and hearts towards God, then I know there's a place for this. I'm trying to be smart. I'm trying to not write songs for a 22-year old to perform, but I'm trying to write songs that you could perform until you're 60 years old—like classic songs. But I've always said that I want to be the guy sitting on the edge of my seat every night on stage, every night in the studio, waiting to see what happens next and excited about what's going to happen next. I know God is there and I know something amazing happens as long as you retain that sense of wonder.
Bonham: I suppose if Steven Tyler can sing "Walk This Way" in his 60's, you can sing "Jesus Freak" in your 60's, right?
TobyMac: Ah, yeah, I hope to not be, but… (laughs)
Bonham: You've recently introduced your fans to a group called Superherose led by your drummer B. Haley. What makes B and his band special?
TobyMac: B is a great visionary. He has his t-shirt company and he's a guy who doesn't just play drums. He has great vision that he wants to pursue. It's amazing. His music is great live. We've done some shows with them here and there. He just brings something new. It's different than anything out there that has anything to do with God music. The talent he has in that band is a riot. They have a ton of vocal ability. To bring that to people is amazing. They have an urban flair and he doesn't want to lose that. A lot of times, people get into the industry and they slowly move away from urban music because that's not what they're playing on the radio, but B doesn't want to move away from that at all. We need that.
Bonham: I hear there's a new album in the works. What can we expect from you next?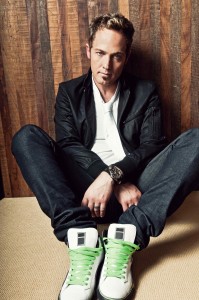 TobyMac: Yeah, I'm working on a new record that should come out in August (2012). That's the goal. We're working on it every day right now—every day that I'm home. It's going well. Records take time. I don't just want to put together a batch of songs. It's my heart. I'm not going to settle for a song that feels like an album song that's filling space. I want every song to matter to people. I want an opportunity to touch as many people as it can. Sometimes that's more of a shotgun than a rifle. It's this body of work that might grab you if you're struggling or it might grab you if you absolutely want to sit in the throne room. I want to reach all of those people. I can't do it, but I believe God can do it. That's truly my prayer. So I want to take my time.
To stay up-to-date on the latest news from TobyMac, check out his official website by clicking HERE.
And to go back and revisit what TobyMac said in the other part of this interview that discussed his Christmas album and favorite Christmas memories, you can click HERE.