Click "Like" to share this with your friends!
This Christmas, TobyMac has a present for his fans–a fresh holiday album appropriately titled Christmas in DiverseCity. This collection of songs features not only the famed former dcTalk member but six tunes from members of his DiverseCity band including Nirva Ready, Mr. Talkbox, Maj, Gabe Real and drummer B. Haley's group Superherose.
In this conversation with Whole Notes, TobyMac shares some of his favorite Christmas memories and talks more about the new CD:
Bonham: What's your favorite childhood Christmas memory?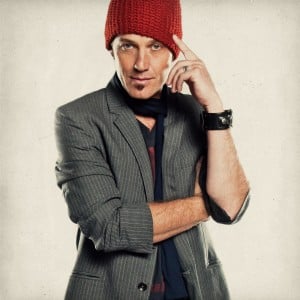 TobyMac: My favorite thing about Christmas as a child is something that at the time I hated and now when I look back it's my most cherished memory. We would wake up Christmas morning and look under the tree and see all the presents and just be ready to go and anxious to dive in and rip into those gifts. But we would have to wait until my dad got up. My dad would sleep in a little bit. Since I've become a father, I've taken that on myself (laughs). But we would wait and then we'd have a big brunch in the kitchen. She always made these special foods that she only made on Christmas day. And then my dad would break out the gigantic family Bible and read the Christmas story from Luke. At the time, I was like, "Come on! Let's get this done. Let's get to the gifts." But now that's the sweetest thing and I want to bring that to my family. It's something that you look back on and realize that it was his way of making sure we remembered that Christmas was about Christ.
Bonham: Do you have a special Christmas tradition that you've created with your wife and kids?
TobyMac: We go to Jamaica. That's become our Christmas tradition. My wife Amanda is from Jamaica and her family is still there. It's part of what we do. Our family in Jamaica just loves the Lord and we have great time with them. They celebrate freely down there and at the same time they just love the Lord. It's beautiful. The main tradition we have there is this big Christmas dinner on Christmas night. Probably a hundred people show up from the family—uncles, aunts, cousins—and extended family. It's a blast. It's so fun.
Bonham: What have you done to make sure your kids understand the significance and true meaning of Christmas?
TobyMac: My kids are really clear on that, thank God. They know Santa Claus is there. They know that when they go to stores, (Christmas) is about Santa Claus and giving gifts. But we just know that this is about the birth of Jesus and His coming into the world to bring forgiveness and a relationship with Him. They look forward to the gifts, but they have an understanding of Christmas. That has a lot to do with the people we do life with, the school they go to, the church they go to, but yeah, (the Christmas message) is there. It's real. It's not forced. They naturally have an understanding of what Christmas is all about.
Bonham: How much of the new Christmas album was your desire to share the talents of the people within your circle?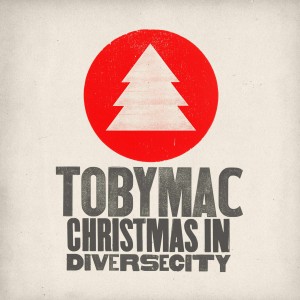 TobyMac: That's exactly what it is. I've never put out a Christmas CD. I had a couple of songs that came out right after I released the Momentum CD. We recreated those songs and then I added four more brand new songs. It's almost like two EP's. I have my six songs and then I really wanted to introduce people to the different entities, different groups or different solo artists within the Diverse City band. It is that. I wanted to share this beautiful, somewhat uncovered talent that I get walk out with every day. People know about the folks I write songs with and they know about the people I share the stage with, but I wanted to pull away the curtain and show everyone why this thing works. Here's some of things you don't know that you need to know.
Whole Notes will post the rest of this conversation with TobyMac in the near future. In the meantime, stay up on the latest news from the award-winning artist by visiting his official website HERE.