Click "Like" to share this with your friends!
The leftover turkey has been gobbled up. Black Friday has faded to black. The neighbor's ridiculously gaudy light display is already casting a shadow on your dimly lit abode.
But don't fear. Be of good cheer, even. Only a few short days and weeks separate you from holiday bliss. And what better way to get into the Christmas spirit than with brand new releases from your favorite Christian artists.
Here's a look at some of the music that will help us all make sure to keep Christ in this year's celebration of Christmas: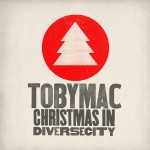 TobyMac – Christmas In Diverse City
It's been 10 years since Christian music mogul TobyMac has released a Christmas album and man was it worth the wait. The first half of the album features Toby doing what Toby does best—genetically altering the DNA of musical genres to create a hybrid mix of rock, pop, RNB and hip-hop. Some of the highlights include "The First Noel" featuring Owl City, "Mary's Boy Child" featuring Jamie Grace and "This Christmas (Father of the Fatherless)" featuring Nirva Ready.
The second half of Christmas In Diverse City gives the listener a taste of what a Christmas jam session with TobyMac's multi-talented band members might sound like. "Carol of the King," for instance, highlights the production skills of DJ Maj along with singer/dancer Gabe Real and guest vocalist Liquid. Nirva Ready shines on "Angels We Have Heard on High" and the ever-popular Mr. Talkbox (aka Byron Chambers) shares his unique vocal stylings on "Christmas Time." Another track worth checking out is "Birth of Love" by drummer B. Haley's new funk/RNB outfit Superherose, a group from which we'll be hearing more in the coming year.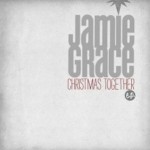 Jamie Grace – Christmas Together EP
One of the freshest faces to hit the Christian music scene in a while, Jamie Grace (who was discovered by the aforementioned TobyMac) is carrying a lot of forward momentum from her debut album earlier this year. Grace's unique blend of soulful vocals and acoustic pop shine through again on this four-song EP that includes the original title track plus holiday favorites such as "O Come, O Come Emmanuel" and "The Chipmunk Song (Christmas Don't Be Late)." Grace can be seen on the Very Merry Christmas Tour along with Newsong, Chris August and Kutless.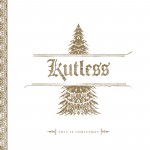 Kutless – This Is Christmas EP
Speaking of Kutless, the pop/rock outfit from Seattle will be on the Very Merry Christmas Tour performing songs from its This Is Christmas EP. True to the band's recognizable guitar-driven sound, this collection puts a rock-and-roll spin on such classic songs as "O Holy Night," "Little Drummer Boy," and the Amy Grant favorite "Breath of Heaven."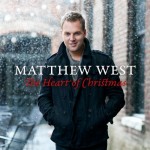 Matthew West – The Heart of Christmas
It's hard to believe, but perennial hit-maker Matthew West has never released a Christmas album until now. The Heart of Christmas is a dream come true for the talented singer/songwriter who says he's been waiting for the right time to put out a collection of both original and traditional holiday tunes. "One Last Christmas" provides one of the album's biggest hits, which in fact was the inspiration for the Gospel Music Channel (GMC) original film The Heart of Christmas (in which West has a guest-starring role). Other highlights on West's debut Christmas album include guest appearances from Vince Gill, Amy Grant and Mandisa.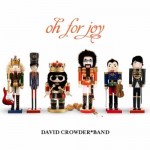 David Crowder Band – Oh For Joy
What better time for a band to release a debut Christmas album than right before its official swan song—at least that's what David Crowder Band must have been thinking when it decided to record Oh For Joy just a few months before amicably breaking up. If there's any artist that can make Christmas music truly interesting, it has to be these guys whose penchant for experimental creativity turns up on familiar songs such as "Joy To The World," "Oh Holy Night," and "Silent Night."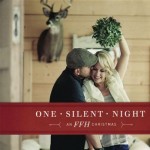 FFH – One Silent Night
For the first time in two years, husband-and-wife duo Jeromy and Jennifer Deibler return with a brand new studio album and a first-ever Christmas project. One Silent Night includes several notable tracks including a playful back-and-forth on "Baby It's Cold Outside," an ode to the late 1950s-era classic "Jingle Bell Rock," and a laid-back jazzy version of "I'll Be Home For Christmas. FFH also offers three brand new songs including the tender piano ballad "Birthday of a King" and a title track that will remind listeners of the group's signature pop/acoustic sound with a folk twist.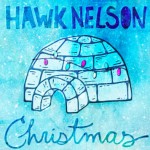 Hawk Nelson – Christmas
With its signature fun-loving punk-pop sound oozing through each track, Hawk Nelson delivers an energetic holiday album simply titled Christmas. "Silent Night" and a medley featuring "Hark The Herald Angels Sing" and "O Come All Ye Faithful" are sure-fired favorites, along with the somewhat obscure traditional tune "I Saw Three Ships." Fans can check out Hawk Nelson performing these songs on the Christmas Pageant Tour with Family Force 5.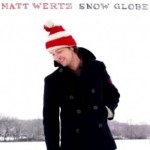 Matt Wertz – Snow Globe
If singer/songwrtier Matt Wertz isn't a household name within Christian music fandom yet, he should be. And certainly, his debut Christmas project Snow Globe could go a long way in pushing the veteran solo artist into the forefront of the scene's collective consciousness. Wertz's multi-faceted talent comes oozing out in a spectacular collection of songs that range from the jazz-pop flair of "Walking In a Winter Wonderland," and the old-school be-bop sound of "Christmas Just Ain't Christmas (Without You), to the folk-flavored rendition of Amy Grant's "Tennessee Christmas" and the crooning style of "White Christmas." Other highlights include the jazz piano backed "Christmas Time Is Here" and the bouncy toe-tapping inducing title track.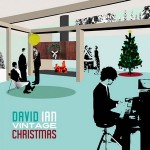 David Ian – Vintage Christmas
You wouldn't know it by listening to David Ian's debut holiday album Vintage Christmas, but he is in fact the same David Ian who regularly rocks out as the lead guitarist for the popular Christian rock band Superchick. Turns out, Ian has been studying classical piano since the age of five and later in his teens studied jazz piano for good measure. His intense level of artistry is evident throughout the 11-track collection. Ian effortlessly bounces back and forth between the two genres and showcases a talented pair of vocalists in the process. Some predicted listener favorites include a traditional jazz rendition of "Have Yourself a Merry Little Christmas" (a la Norah Jones) featuring Acacia and "Let It Snow! Let It Snow! Let It Snow!" (a la Harry Connick Jr.) featuring Andre Miguel Mayo. This is a great album for playing around the house while putting up the tree, sitting around the fire or just relaxing with the family.
Here's a look at some other new Christmas albums you might want to check out this holiday season:
After Edmund – Twas the Night After Edmund EP
Sarah Hart – This Winter's Eve
Hillsong Live – Born Is The King EP
Jars of Clay – More Christmas Songs EP
Dana Jorgensen – Christmas and Hymns EP
Jadon Lavik – Christmas
Our Hearts Hero – Christmas EP
Michael W. Smith – Michael W. Smith Presents Strings of Christmas
Smalltown Poets – Smalltown Poets Christmas
Kathy Troccoli – Christmas Songs
Various Artists – Maranatha! Christmas: Christmas Classics
Various Artists – Maranatha! Christmas: Songs for the Season
Various Artists – WOW Christmas (Green)
Various Artists – Rockin' Around The Christmas Tree