Click "Like" to share this with your friends!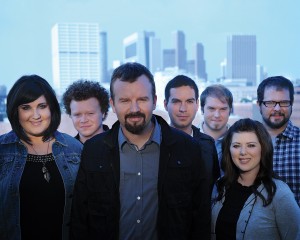 On Sunday night, Casting Crowns picked up its second career American Music Award after being nominated for a sixth time earlier this year. Fans selected the Georgia-based group as Favorite Artist in the Contemporary Inspirational category over nominees Tobymac and Third Day.
Casting Crowns adds the award to a long list of accomplishments including five Dove Awards for Group of the Year, three Grammy Awards, three platinum albums and two gold albums.
It's just been a month since the group released a brand new studio album called Come To The Well, which is thematically conjoined with lead singer Mark Hall's latest book The Well. Whole Notes spoke to Hall who said that Casting Crowns' success can only be explained by invoking the divine.
"It really has been a God thing from the start," he told Whole Notes. "I guess the effort on our side from this point on has been to keep it a God thing—let Him bring the ideas, let Him bring the songs, let Him decide if we're going to keep going and keep doing what we do. He just keeps breathing music into us and here we are."
You can read that entire interview with Mark Hall by clicking HERE.
And stay up on the latest from Casting Crowns by visiting the band's official website HERE.