Click "Like" to share this with your friend!
For the past 10 years, Shane Barnard and Shane Everett (better known as Shane & Shane) have been writing catchy pop songs that have a tendency to get stuck on the brain. While in there, inspirational and often challenging lyrics take root and bear out the fact that these guys are serious artists. Such is the case with the band's latest album The One You Need.
These days, Shane & Shane are spending more time working at their home church of the Oaks Fellowship in Red Oak, Texas where the pair teaches music classes within a larger leadership school. But that doesn't mean they still aren't having a significant impact through national recording projects and a busy touring schedule.
Whole Notes recently caught up with Shane Barnard to talk about the new album, how the duo is settling down and finding purpose in its local church community:
Chad Bonham: What are some of the changes within the music industry that have impacted the progress of the band since you guys hit the scene 10 years ago?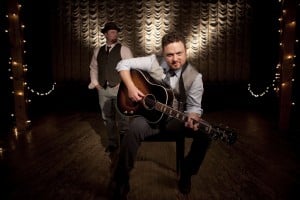 Shane Barnard: For us in particular—good or bad, I don't know—we've been in our own little world in Texas. We've toured a lot over the past decade. For almost 10 years, we did close to 300 concerts a year. We had our noses to the grind and a lot of worship culture just flew over and we didn't know what it was. Sadly, we didn't go to church. We just loved the Lord and were going after Him and we were doing our best to share the Gospel wherever we were at. Almost a decade of worship culture happened and we missed it. One of the things that might be happening in our worship culture that's a good thing and has been happening in general is that it's becoming okay to be authentic lyrically. It's becoming okay to be vulnerable in worship. Maybe 15 or 20 years ago is wasn't as okay to say, "I'm desperate for You," in a worship song. That's a cool thing and a normal thing now.
Bonham: It seems like you guys have evolved into more of a storytelling band as opposed to a traditional worship artist whose songs are exclusively meant for corporate settings.
Barnard. No doubt. The last record we did was more of a worship record. We were at our church and we purposely wrote some songs for our church. It was awesome. But this one is a little bit more of a Gospel narrative—songs about Jesus that are for the churched and the unchurched.
Bonham: After all those years of heavy travel, it looks like you've settled into a normal routine that includes more time spent at home. What led to this new way of doing things?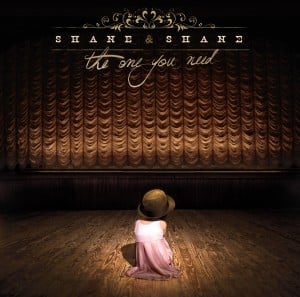 Barnard: We are settling in to whole new worlds. We've been involved with a church and it's been amazing to be there and have a small group and serve there. We lead worship once a month and work with college students. We have a leadership school there so we help with the music program and do songwriting classes and studio classes. Our families are growing so we have a pretty good amount of home time. We still travel quite a bit. We're trying to travel less. But this year we'll probably do 150 concerts, which is still too many but it's a lot less than it used to be. It's been a good season.
Bonham: Being married to Bethany Dillon (also a recording artist) must provide some fun moments—especially when you're in the creative process of writing and recording. Is she a sounding board for you?
Barnhard: I use her as a sounding board constantly. It's been awesome. We get to lead worship at church together. We do a lot of things. She's touring with us now and singing. She hasn't done a concert in two years. She's been in mommy land and loving it. So she's kind of been out of the circuit a little bit, but she's still such a prolific writer.
Bonham: The opening track on your new album, "Liberty," seems appropriately titled in light of some of the creative liberties you guys took. Were you intentionally looking for ways to stretch yourself during the writing and recording process?
Barnard: I don't know if we stretched ourselves on purpose. At the end of the day, we end up with the songs that the Lord gives us. But musically, we did want to take our time. Before we even went in to (produce) the record, we just wanted to have fun. We've done a lot of projects that turned out okay, but it wasn't necessarily fun. It was like, "We've got to get this done in two weeks." We were trying to sing at 3 a.m., in the morning. Everybody was at their wit's end. But on this CD, we just wanted to sprawl out, have our friends come and have fun. I feel like we really did that. We kept throwing out ideas. Sometimes we have a co-producer or an engineer but we didn't have that person this time. It was kind of a good thing for us. No idea was a bad idea. We just wanted to do whatever came to our heads and try it. We had an absolute blast. It was so fun.
Bonham: A lot of the songs seemed to deal with the relational nature of our faith walk with God. Was that a running theme for the project?
Barnard: I didn't write the record with a theme in mind. I've written a lot of songs on a scripture or a passage that's really ministered to me. But the hinge of every song needs to be Christ. We've been doing these songs live and it's been awesome to just be able to talk about Jesus. That's what we want to do. So that ended up being the theme, as Sunday School as that sounds. But that's the running theme I think.
Bonham: "Future Version" was one of the songs that really jumped out at me when I first listened to the album. What has been the reaction to that song so far?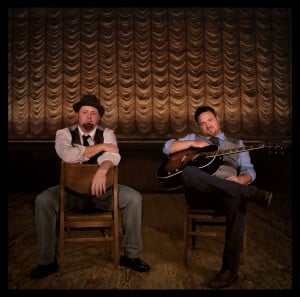 Barnard: We have been playing it live and we're seeing it impact our audiences. The reality is that God loves us just as much now as He'll ever love us. There's no future version that He's going to love more than He does now, or from the first moment He saved us, and the first moment He loved us. It's been an awesome thing to talk about and sing about. People are reacting to it in a good way. It's an elementary Gospel truth that the church forgets.
Bonham: Why was it important for you write a song like "Because You're God," especially in a time when the Gospel message and the belief that Jesus is the only way to God is being daily challenged in our society and across the globe?
Barnard: It's huge. There's a rise of universalism inside the Christian culture and outside the Christian culture. We've got these communicators out there like Oprah who say that Jesus is a great way to get to Heaven but there are so many other good avenues to get to Heaven. That's not true and it's such a scary thing to sink into and buy into. It's crucial to proclaim the truth of the narrow gate, if you will. It's crucial. I don't know if was just having a moment with the Lord (when I wrote the song). But I come from a lost family and I've had many conversations over the years and I've seen forms of godliness and forms of religion. I know the issues that the world has with the exclusivity of Christ. It's hard to be exclusive, but it's the foundational truth of what we believe. And if we believe that Jesus is God then that requires us to believe what He said. Our faith hinges upon Him being the way and that's such great news. I hate for it to be an entrenching issue because that is such great news. Jesus is exclusive but he's also inclusive because He said, "Anyone who will call on my name"—anyone from any race, from any background, from any kind of intellect—"Anyone who calls on my name, the narrow gate is open and I'm willing to save." It's a very important message and we enjoy sharing it.
To stay up on the latest news from Shane & Shane, visit their official website by clicking HERE.
And for a chance at one of five autographed copies of the band's latest CDs, The One You Need, leave a comment about Shane & Shane at the end of this post. You can also click HERE for more details.