Click "Like" to share this with your friends!
Depending on the song and its lyrics, singer Beckah Shae's rich, soulful voice can be both haunting and hopeful. The former bares shades of her broken past, while the latter expresses who she has become since fully embracing a relationship with God that started years ago as a child.
In this Whole Notes interview, Shae (whose fifth album Destiny released in August) talks about how she was shaped by her upbringing, the revelation that turned things around and what needs to happen for artists like herself to break through to a larger audience.
Chad Bonham: Tell me about some of the challenges you faced growing up.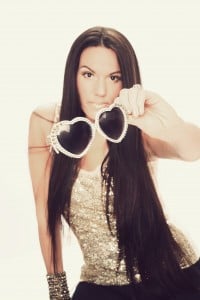 Beckah Shae: My mom was divorced when I was just a baby and was remarried three times. Just saying that is enough to know that there were problems and dysfunction but the second marriage was very abusive and it was a very violent atmosphere for me when I was younger. As a result of that, we had to move around a lot. There was just a lot of chaos going on, so the neighbors would always be concerned about the little girl that lived in that house. Cops were visiting our house all the time. We would move around a lot because my mom had such a big heart and she would be so forgiving. She made some poor choices but then she'd want to go back and reconcile. So we'd end up living with family members or in hotels or even in shelters for months at a time. There were a couple of times I was taken into foster homes.
It was those times that were so important to my relationship with God. In those times when it could be a lonely and scared time for a kid, Jesus really became my strength. He was my peace. He was the only stable thing in my life. He was my best friend. So I'm really grateful for the things that I had to walk through when I was young. I literally knew that I could pray to Him and call out to Him. He became so real to me. I understand now that I'm older and walking with Him in maturity that so many people find that much later in life. So I established a very real relationship with the Lord at a very young age.
Bonham: What led to the spiritual detour you took as a young adult?
Shae: I had this incredible relationship with the Lord when I was younger. I knew Him. But we were so incredibly unstable. We moved so much. I was never in the same school. I had pen pals all over the place. The thing that I was lacking was stability. I was lacking foundation. I didn't have a church home and I didn't have teachers or mentors or leaders to speak into my life or to help me to walk in the right way, except my mom. That is so crucial in your development and your maturity as you grow in the Lord. You really need a family. You really need the Body of Christ to be able to be there for you and help you. For me, it was off and on and so unstable.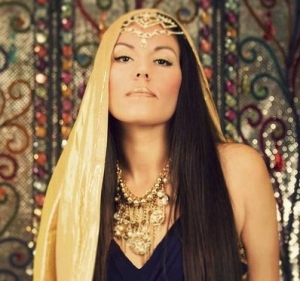 Right around the end of my mom's last marriage, we moved to Orange County, California, and up until then, I didn't pay that much attention to my image or anything like that. But there, it was normal for 16-year old girls to be getting boob jobs and nose jobs. Suddenly, the enemy took hold of me and captured me in this insecurity. I starting to think that I wasn't pretty enough, I wasn't good enough, I wasn't smart enough. All of the sudden, I became completely obsessed with trying to fit the mold and trying to be accepted. I fell so hard. I fell into depression and anxiety. I was trying so hard to please people that I became so lost. I did so many crazy things. It was only 45 minutes from L.A., and four and a half hours from Vegas. That's what we did as teenagers. We were going to parties. We were going to clubs and underground things.
In the midst of that, I was the good girl. I was the angel because I didn't do the drugs and I didn't drink. With doing all these things and throwing myself into those atmospheres with these different people, I didn't realize the darkness I was living in. I was being called the good one but I really needed some light in my life to show me how far I'd gone. I'd gotten so depressed. I had no joy. One of the things that's so funny now is how people talk about my giggles and the joy that I have, and I love that so much because it's so not who I used to be. I was not a happy person. I hated everything about myself and the enemy had me bound by that. I felt so distant from the Lord. When you focus on yourself, you're completely distancing yourself from the Lord and His love. I was rejecting His love for me by hating myself. That was a really tough time that I walked through. I knew that He was always there if I needed Him, but I got so bound by the enemies lies.
Bonham: How did your move to Nashville change your life?
Shae: It was a move of faith. I was desperate for God and I was willing to do whatever it took to be close to him and do whatever He wanted me to do. I listened and I obeyed and I came to Nashville. I was so excited and so yielded to God. I just wanted to do whatever it took to do the right thing and to live right and to live holy and pure. I was so excited to get planted in a church. I found this church that had a super thorough membership process. I did everything you're supposed to do. I did this workbook and you do all these classes and you get discipled and then you have to fill out a big application and you get to meet with one of the pastors. I was thinking this was the most awesome church. I'd never experienced anything like that before. I remember I walked in to meet the pastor. I was so excited to finally meet him. He didn't even walk from behind the desk to greet me. He just put his hand out to shake my hand and then with his other hand, he took the application and he sat down started reading the application in front of me. There was just a coldness in the room. I was really caught off guard because I was looking for a loving welcome. It was such a terrible experience. It was like an interrogation and there was a lack of love. He gave me a stamp that said "unapproved." He said I wasn't ready to be a member of the church.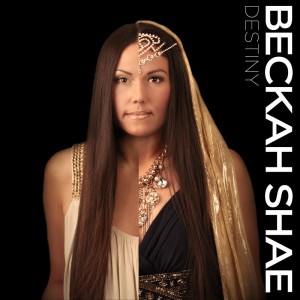 I remember the rejection I felt. There was such a war within myself. I knew that pastor had to be right and I had to be wrong, but what he was saying didn't make any sense. I didn't understand but I was trying to be open-minded and open hearted. I was trying so hard and my head hurt. So I went home that night with such a migraine and with such rejection and such a broken heart and such confusion. I really was wanting to do what was right but it didn't work out. At that moment, I ran into my Daddy's arms—my Daddy that I knew, my God. I fell in my bed and I just started crying out to God saying, "God, you know me! Why is he saying these things?" It was the worst feeling and the worst thing that ever happened to me but it was the best thing because at that moment, He said, "You're my daughter. Let me begin to reveal to you who you are." In that time, more than any time in my entire life did I dive deeper into the word of God than I had before. I breathed the Word. I fell asleep with my nose in the Word and I woke up wanting to read the Word. I wanted to find out what God said about me, and what He thought about me. I wanted to know everything about Him.
In that moment, I realized it doesn't matter who you are. I don't care if you're the pastor of a huge church. I don't care if you're an artist with major accomplishments. If you don't have love, it doesn't mean anything. The Bible tells us we can have the faith to move mountains. We can have tongues of angels. We can give everything we have to the poor. But if don't have love, it doesn't mean anything. God revealed to me to never put my trust in man, but "blessed is he who puts his trust in me because he'll be like a tree planted by the water."
God has taught me so much since then. I've found a confidence and a boldness. Knowing God is the most important thing that I could ever do. The beginning of freedom is to see yourself as God sees you. When you know who you are, nobody can tell you who you aren't. You have to know Him in order to find that confidence. That's the only way. I know where I'm going and I know that I'm going to be with Him. That's my goal. That's all that look forward to—to be with my God and to be in the arms of Jesus forever and ever. That's my passion. That's my pursuit. That's my purpose. It's everything that I live for. With that, I get to live free and thankful for His mercy and thankful for His grace. I just get to be free and God's using me to bless other people.
Bonham: How do you tackle the challenge of being an RNB styled artist in an industry that has rarely embraced that kind of diversity on radio?
Shae: I'm so blessed to get to work with my husband (producer Jack Shocklee). We do everything together. It's our passion. Music is rapidly changing. If you think about iTunes, for example, there's this thing where you pay a membership fee and you can download music. So it can't just be about the money anymore. It's got to be about a purpose. We do this because it's a passion God put in our heart and our love for music and because we want people to hear the truth and we want people to be set free. That's why we do it. We have this unique situation where we can make music from home. We don't have to answer to anybody. But when it comes to radio, it's a bummer. There's a wall. There are a lot of gatekeepers that will have their own ideas on what should be played and what shouldn't be played. For us, it's just a matter of being faithful. God gave me these songs. I sat in the studio and asked the Holy Spirit to give me the words to say. So I'm going to be obedient and let God to the rest. It's really cool because a lot of fans have stepped up to the plate. But I don't really concern myself with that. We just want to be faithful to put the music out and God will lead the people to find it. I just enjoy doing what we do.
Bonham: What will it take for Christian radio and other outlets to open up the playlist to include artists like you?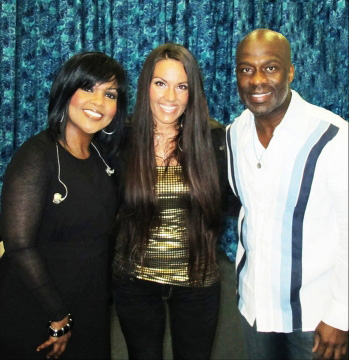 Shae: I'm just going to keep it real here. The radio stations are being supported and they want to play what they think is going to keep them supported. So they're not taking a risk. It's really about the younger generation. My priority is for the next generation. I'm going to get old. I have two children. It's all about our legacy. It's about what we pass down. It's about what we send down to the next generation. If you look at the top of Billboard and secular radio, what is it? It's basically all pop and hip hop. It's not rock. I don't have anything against rock. I love rock. I used to play my guitar and sing along to old Southern rock bands. There's nothing about me that doesn't like rock. But if you look at the top of the charts, it's pop and it's hip hop. This is what the younger generation is buying. This is what they're listening to on secular radio. They're consuming it and they're tolerating it and it's nasty stuff. If you read the lyrics on the top five singles, it makes me so passionate because it gets me so upset to think about what young people are listening to. I'm tired of it. Instead of radio trying to play it safe and not take risks, they need to be thinking about the young people that literally need it. That's where I get passionate. I know that it's not up to me. It's up to God. "A man can make many plans but the Lords plans will prevail." I trust that with all my heart.
Keep up with the latest from Beckah Shae by visiting her official website HERE.