Click "Like" to share this with your friends!
Brand new Switchfoot songs to debut during ABC, ESPN college football coverage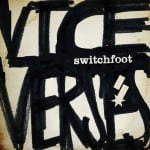 On Saturday night (September 17), ESPN and ABC will exclusively premiere songs from Switchfoot's forthcoming album Vice Verses (releasing September 27). The songs will debut during the Oklahoma at Florida State game on ABC's Saturday Night Football at 8 p.m., ET., along with the new Switchfoot video "Dark Horses."
ESPN will also host an exclusive stream for fans to get a special sneak preview of the entire album on ESPN.com including a link to a contest for a trip to the Rose Bowl Game in Pasadena, Calif., where winners will watch the game with Switchfoot. Fans can click HERE for that link.
"To have our new album debuted during college football is something we never thought possible," lead singer Jon Foreman said in a press statement. "There's no greater thrill than to watch a college football game with one of our songs supporting the action. We're all honored to partner with the great people at ESPN sharing our combined passion for sports and music."
Earlier this summer, Whole Notes caught up with Jerome Fontamillas to discuss the band's upcoming album release and more. You can check out that interview by clicking HERE.
And stay up on the latest Switchfoot news by visiting the band's official website HERE.