Click "Like" to share this with your friends!
If you don't know the name, you know the music. And that's fine by Matt Redman. The London-based worship leader has written some of the church's most popular songs over the past 15 plus years including classics like "Blessed Be Your Name," "Heart of Worship," "Let Everything That Has Breath," "Let My Words Be Few," "Undignified" and "Better Is One Day."
In this digital interview, Redman talks about the global impact of his music, how he avoids the pride trap and what inspired his latest album 10,000 Reasons and his latest book Mirror Ball:
Chad Bonham: What is the first thing that comes to mind when someone points out to you the vast impact many of your songs have had on Christians worldwide?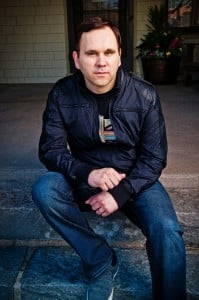 Matt Redman: Surprise probably! It's been a strange and humbling feeling to show up in places as far away as Japan, Uganda or the Czech Republic and realize that the songs have traveled there ahead of us. One day it's a few words and chords you're wrestling to try and form into a song, and then a while later you show up in some distant part of the earth and that same little song has arrived there before you. One thing it makes me realize is just how similar we all are, around the globe. The details may be different, but every human heart is touched by themes like hope, comfort and mercy. The songs that seem to have had the most feedback are the songs that connect with people's pain, stress or confusion. No one escapes moments of trouble and trial, and I love seeing a song that speaks of the compassion and closeness of God usher some hope into somebody's situation.
Bonham: Which of your songs has God most clearly used to speak back into your life?
Redman: It's the same kind of songs really; songs that help lift your eyes to the big picture in a time of uncertainty or struggle. The two most obvious ones would be "Blessed Be Your Name" and "You Never Let Go." I wrote both of those songs with my wife Beth, and both were written in hard times. Both were a reminder to us that God is control, and closer and more involved than we could know. There's a new song called "Never Once" on my new album which added to these two songs almost feels like it completes a little trilogy. It's a song that looks back at God's track record in our lives and situations, with the faith-filled realization that we never even walked so much as a single step alone. The sense of being alone is a huge issue for so many people in this world. As a worshipper of Jesus, there's a very real sense that we are always seen, held and known.
Bonham: As your music has become more popular over the years, how have you avoided falling into the trap of pride and self-glorification?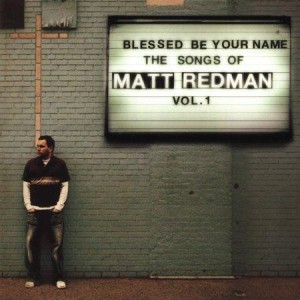 Redman: I think the key is to make sure that not all of your ministry happens on a stage in front of people. It's dangerous I think if everything you do is done in public and you get applause for everything you set your hand to. Trying to find some unseen ways to serve can be really important – whether that's a kind word to someone who needs it, finding ways to sow into the life of your local church, or whatever. Home life helps a great deal too with "keeping it real." I just got home from a huge worship gathering the other night, quite exhausted, and before I could sit down, I had to empty the diaper pail and put the trash out! It was a timely reminder that it's just as important to serve my family wholeheartedly as it is to serve a crowd of people at a church event.
Bonham: Are you encouraged that so many young worship bands are rising up to lead the next generation of worshippers?
Redman: Yes, definitely. One of the most encouraging things is to see that so many of these young musicians and worship leaders are really concerned with doing a good job representing the truth of Jesus in their songs, and not just concerned with creative and musical progression. We live in a world where everything is shrunk down or made into a soundbite. But as a songwriter and worshipper of Jesus, we're handling themes that we daren't distort of dilute – they're way to important. So we have to keep grappling creatively to find ways that take these age-old truths of a God of love, mercy and power – and help them resound through music in a culturally relevant and still thoroughly biblical way. I love the fact that I meet so many young worship leaders working hard towards that aim.
Bonham: Are there any in particular worship artists that you're especially excited about?
Redman: I really enjoyed the debut album by The Rend Collective last year, and I think they're about to come out with something new sometime soon. There's something about the Irish – so many of them have got a beautiful feel for melody, and some beautiful vocal tones to deliver it with!
Bonham: While writing the songs for your latest recording, what overall message did you feel God was giving you to share with the Body of Christ?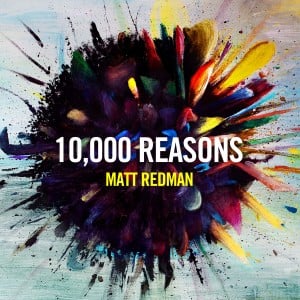 Redman: The title of the album is 10,000 Reasons and I wanted the album to highlight that there's just such a spectrum of reasons why we should worship Jesus. The lyric says, "For all Your goodness I will keep on singing; ten thousand reasons for my heart to find." If you were to say that about anyone or anything else, that would be an outrageous overstatement. But to say there are ten thousand reasons why we devote ourselves to Jesus is instead a hugely poetic understatement. I love that. An old pop music producer once said that there are really only four kinds of song a person can write: "I love you/I hate you/go away/come back!" That's a funny observation. But I truly believe that when it comes to Jesus, there are an unending number of reasons to get our hearts stuck into. I really hope this album is a little reflection of that belief.
Bonham: Is there one song from the new album in particular that seems to be resonating with worshippers more than the rest?
Redman: There are several. One of them is "Endless Hallelujah," a song that speaks about eternity. It's important in worship that we lift our eyes to the big picture, and part of that is the eternal future that awaits us. In heaven we will sing free of all the shame, sickness and sorrow that we encounter in the here and now.
Bonham: What fresh revelation of Jesus did you receive while working on your new book?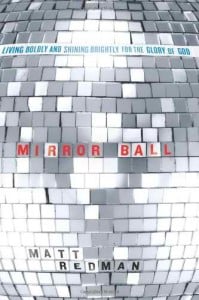 Redman: The new book is called Mirror Ball. It's an affirmation that God has plans and purposes for each of us, and we can never rule ourselves out of Him doing something glorious with our lives. I thought a lot about how the way we perceive Jesus affects the way we live, and how expectantly we face our daily lives. If we have a huge and uncompromising view of Him, it'll lead to adventurous and exciting lives of faith.
Bonham: What are some of the primary reasons why more Christians aren't the radiant "mirror balls" they've been called to be?
Redman: Sometimes it's even just a matter of perseverance. We're wanting a break through in a work or home situation, and we can't see anything changing so give up. In the book I quote the best definition of passion I've yet come across: "Passion is the degree of difficulty we're willing to endure to achieve our goal." I love that. And that's what's required in our live sometimes to see a break through in the things we have vision for. The best thing of all about that definition is it makes a whole lot of sense of why we call the cross of Jesus 'the passion of the Christ.' For in that place we see Jesus going to the most agonizing and unimaginable lengths of difficulty for the joy set before Him. He endured the cross, scorning it's shame, and achieved His goal. Amazing.
Bonham: What would the Church look like if more Christians were true reflections of Jesus?
Redman: It would definitely be a whole lot brighter, yes. But rather than focus on that I'd love to point instead to the radiance I already see flowing out of the church and touching society. I get to travel to many different countries, and everywhere you go there you find the church putting the love of Jesus into action. I've been in a leper colony in India, an HIV-ravaged township in Africa and into many other places hit by poverty or destruction. And in all of these places I've seen the same thing; the church of Jesus reaching out socially, medically, financially and spiritually. Together as the church we can be a bright-shining force for good in this world, and I'm so excited about the days to come.
To keep up with the latest Matt Redman news, visit his official website by clicking HERE.