Click "Like" to share this with your friends!
Dominic Balli's music is often described as "CaliRockReggae," a laid-back pop infusion that forces listeners to sit back, relax and enjoy. But according to Balli, there's a greater purpose to his songs than just spreading a euphemistic love message and putting out good vibes.
In this extensive interview with Balli, the independent artist talks about a life-changing decision he made as a teenager, how God gave him his voice and a new set of ears, and how his unique sound and inspirational lyrics have opened some unexpected doors:
Chad Bonham: How did you develop your unique sound?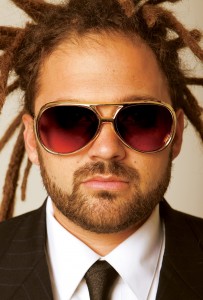 Dominic Balli: As crazy as it sounds, I really think that God just put the reggae thing in me. I can point to a few things in my life that pushed me in that direction, but as I look back now, I really feel like God has called me not just to speak into the lives of believers but, even broader than that, to speak into the lives of people that are outside of the Church. The really cool thing about reggae music is that I can get away with saying spiritual things as a reggae influenced artist that I couldn't get away with saying as a rock artist. Reggae has such spiritual roots and people almost expect to hear spiritual things. But to answer your question directly, no there wasn't anything in my upbringing that caused me to lean towards this. I literally heard a song called "Informer" by a guy named Snow when I was eight years old and I fell in love with it. After that, anytime I heard a song with a reggae vibe, it was just calling my name. When I started writing music, that's what came out. I realized recently why. It was just the Lord putting that in my heart because He's used that to get me in front of people that I never would've gotten in front of before. I played at festivals with Jason Mraz, Ziggy Marley and Natasha Bedingfield. I got to open for Ziggy when he came to town. If I was just a rock artist saying the same things, I would never get to play in some of the clubs I've played or some of the festivals I've played at because they'd tell me to go back to playing for Christians.
Bonham: When did you start to see God moving in your life?
Balli: I grew up going to church. My dad was a pastor. I knew that God had a plan for my life. I knew that Jesus was the only way to Heaven. But I loved sin. The Bible says that sin is pleasurable for a season and I loved it. I rebelled during my high school years really bad. I started messing around with drugs and having relationships with girls and partying. And I used to tell God, "Hey God, after college I'm going to serve You because I know that's what I want to do with my life. I know that's the best way. I know that's why I was created. But right now I want to sin because I love it. I want to have a lot of fun." When I was about 16 years old, God was beckoning me and calling me. He was relentless with me and I finally just gave up. I got to a point in my life where I realized that everything I was trying to grasp for was leaving me empty. It was totally unsatisfying. The only thing that was going to satisfy me was a relationship with God. That's what I was created to have and I just finally surrendered when I was 16 years old.
Bonham: When did you get into music?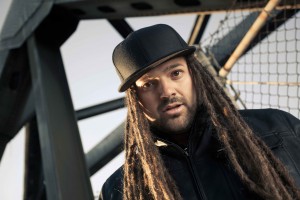 Balli: It's kind of a cool story. I grew up in a really musical house where all of my brothers and sisters could sing, but I couldn't sing. Not only could I not sing, I couldn't hear pitch. I was totally tone deaf—legitimately, one hundred percent tone deaf. My mom was a singer and a music teacher and a piano player and she says I was one hundred percent, legitimately tone deaf. Nevertheless, I loved music. I tried to sing. My mom recorded a kid's album when I was 10 years old and I got to sing on the album. I learned later that they hid me in the mix because I was singing so bad. When I was 13 years old, I wanted to play guitar but I couldn't tell when it was out of tune. When I was 16 years old, I gave my life to Christ and He changed my life and I was born again and He healed my ears, dude. I came home and I sat down and tried to sing and all of the sudden I could hear for the first time in my life. I could hear that I was off pitch. I could hear that my guitar was out of tune. I could teach myself how to sing the right notes. At that moment, I knew why God gave me that. It wasn't for me. It was for a purpose bigger than my own. And then when I was 18 years old, I felt like God said, "I want to work through you. I want to use your music to speak to people in the world."
Bonham: Why do you think your music is appealing to both the Christian and general market audiences?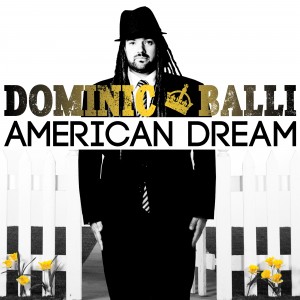 Balli: It's all about who you write for. Jeremy Camp writes for Christians. That's awesome. He does a great thing for the church. I don't write for Christians. I write for people. I write so that if a Christian hears my music, they're going to be encouraged because I'm writing from the Christian worldview. I'm quoting scriptures. But I'm going to do it in such a way that the unchurched person who has no church context and doesn't care about it won't think, "This isn't for me." I feel like those are the people that I want to build relationships with. Those are the people that Jesus would've hung out with if He lived here right now. I want some 20-year old college kid who's a pot head to love my music. I want to write in a way so that it gets into his life because he loves the sound of it and it's positive in his mind. Then when he listens to it a little bit deeper, he's like, "Wow! What's he saying right now?" By then, he's already sold on the music and he loves the music and he's singing the lyrics. By the time he get what it's actually saying, it's like I've earned his respect. We've kind of already built a relationship. It's not some preacher preaching at him. It's a friend he's been listening to for six months talking to him as a friend. That's how I write. I'm not writing for just Christians and I'm not writing for just non-Christians. I'm not trying to write for Christian radio. I think all of us would agree that a lot of Christian radio sounds the same. A lot of music that comes out of Nashville kind of has a little bit of the same vibe. Because I don't live in Nashville, I surround myself with a culture and an influence that's outside that bubble. So when the church hears it, it's refreshing, and when the world hears it, it sounds like something they want to listen to.
Bonham: What have been some of the moments you've most enjoyed throughout the course of your musical journey?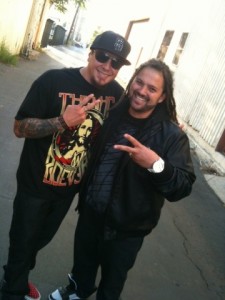 Balli: I first got asked to open for Ziggy right at the beginning, about five years ago. That was crazy, dude. I played Bob Marley's "Redemption Song" at that show. It was just me and an acoustic guitar and twelve hundred Ziggy Marley fans singing every lyric. It was a trip. Likewise, with Sonny (Sandoval) on this record, I've always been a huge fan and really looked up to P.O.D. When I met Sonny about a year ago, he gave me his cell phone number because we just kind of hit it off and I was like, "Dude, are you kidding me?" Another big moment was when we went to Brazil in 2009 and played seven sold out back-to-back shows that I was headlining. There were all these Brazilians that don't speak English singing every lyric of my songs. There were two thousand of them just going crazy at every show. The national news channels were there doing interviews with me. It was ridiculous.
Bonham: Does the story about your voice serve as a daily reminder of who is in control of your life and your career?
Balli: Oh absolutely, dude. I have no doubt in my mind. I'm pretty positive that if I started singing songs that were for my fame, the God would probably make me tone deaf again. I know why He gave me that voice. I know why He gave me my ears. I know why He led me here. It is a daily reminder, even to the point where I'm still insecure about my voice because I was tone deaf for more than half of my life. I grew up with people telling me I couldn't sing on pitch and I had a horrible voice and to shut up and stop singing. Not my parents, but just people around me—friends. Sometimes I'll open my voice to sing and I'll think, "I hope I hit the right notes." I do music for a living and I still feel like that, but it's good because it keeps me humble, it keeps my feet grounded, it keeps me trusting in God. He gives us gifts not for ourselves, not so we can be happy, not so we can enjoy them, but ultimately it's so we can accomplish His purpose. The Bible says that God uses the foolish things and the base things of the world to accomplish His work. He apparently uses the tone deaf of the world to do something too.
Bonham: Your song "American Dream" is out at an interesting time in our nation's history. What inspired that song and how do you hope it challenges listeners?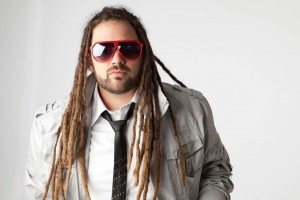 Balli: I think (the theme) has always been common, but a few years ago when the stock market crashed and so many people's American dream fell apart, we began to voice it because all the sudden what we'd been living for and what we'd been working for was pulled out from under us. We realized, "Oh my gosh. The American dream really isn't the American dream." On the cover of Psychology magazine two months ago, it said "Have We Been Robbed By The American Dream?" This song was written about a year and a half ago when I started experiencing the American dream. I owned a home. It was brand new and it was beautiful. I was making more money than I'd ever made. I was more comfortable than I'd ever been. I'd gotten more success than I'd ever planned on getting. I was living that American dream and the comfort of that lifestyle. I wasn't even chasing it. I wasn't trying to get it. All of the sudden I just had it because the more success you get in this country, that's just the natural progression. "I can afford to buy a house now. I should buy a house" or "Oh, I can afford a new car. I should buy a new car." What happened to me was that the comfort of that lifestyle began to eat away at me like a cancer almost. It began to rob me of my joy and my faith. It kind of robbed me of my purpose. When the stock market crash, a lot of people realized that the American dream was not all it was cracked up to be. They'd been living for this thing and it was kind of a façade. It wasn't real. We thought it was real and that it would bring us contentment but it hasn't and it doesn't. So many of us realized that what's really important in life is loving God and loving one another.
To keep up with the latest from Dominic Balli, visit his official website by clicking HERE.
Click HERE to learn how you can win one of five autographed copies of Balli's latest CD American Dream.