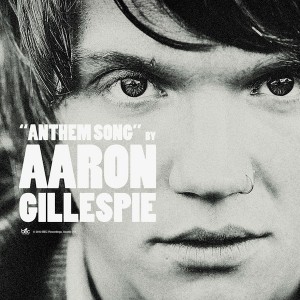 Aaron Gillespie is only 28 years old, but he's enjoyed the lengthy music career of a wily veteran. As the former drummer for Underoath, Gillespie played the globe and shared the stage with some of the hard rock scene's biggest acts. Now, as the lead singer of The Almost who moonlights as a solo worship artist, Gillespie is following a new path in hopes of leading even more people into a relationship with Christ.
In this Whole Notes interview with Gillespie, he talks about memories from his days in Underoath, why he felt called to go a different direction, his expectations of fatherhood, and his hopes for today's youth generation:
Chad Bonham: What were your reasons for leaving Underoath?
Aaron Gillespie: We released a lot of stuff about it. I tried to clear it up as much as I could. But I think a lot of people have still have a lot of assumptions and there's a lot of hearsay out there. It just ended there. Jesus just really wanted me to do something else.
Bonham: So it was just time for something different?
Gillespie: That's it. I really felt called to a different type of ministry. Underoath does ministry, of course. But I felt called to a different kind of ministry and the Lord just wanted me in a different spot. It was a hard time for me. I was definitely being uprooted and pruned and replanted somewhere else and that growing process of getting used to new dirt in a new pot. For a plant, it's always a little bit of a shock. It was a little difficult at first, but God's been faithful and good. We've seen people come to the Lord. It's been awesome.
Bonham: What was one of the most memorable highlights you experienced as a member of Underoath?
Gillespie: We played on all six continents and tons of people showed up singing the words and couldn't even tell you "Hello" in English. I remember one night in Chile playing for 3,000 Chileans and they were singing louder than anything I'd ever heard. I couldn't even hear the band. Nights like that were incredible.
Bonham: Did you experience any culture shock going from sharing the stage with bands like Slipknot to playing on worship tours?
Gillespie: You know, it's a much calmer environment. That's nice. I'm getting older. I'm only 28, but I've been on the road since I was 15. I've got an old skeleton. It's nice to slow down a little bit.
Bonham: What's going on with your band The Almost?
Gillespie: We're doing weekend fly outs right now and we're starting to work on a new record. We'll probably be going into the studio at the beginning of next year. We're not really touring right now, just trying to write new music.
Bonham: When did you feel compelled to start producing worship music?
Gillespie: I've lead worship and played worship practically my whole life. I've always wanted to do it, but the time had never presented itself until now.
Bonham: You grew up in the church, so your immersion back into the Christian market wasn't a big surprise to you.
Gillespie: I've kind of just followed the Lord wherever He's put us. It's been a little bit of a ride, but it's been great. My whole life has been completely in submission to Him and completely in submission to wherever He wants me to go. Right now, that's here. It's been surprising, yes. But God never does anything according to what you want. It's never your will. It's His will.
Bonham: When you were working on the solo worship record, what were some of the themes you felt coming out of your heart?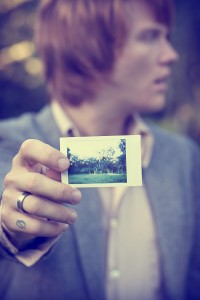 Gillespie: I'm just so grateful for my life and for seeing God's Spirit poured out on people. We focus so much on the negative in our world, which needs to be focused on, but at the same time the beginning of all things is worshipping God. The beginning of every deed, the beginning of every prayer should be adoration. I just really wanted to highlight that with this record.
Bonham: As someone who is about to become a father for the first time, how much more does that cause you to reflect on your career and the changes you've recently made?
Gillespie: It's bizarre to think that God entrusts two humans with another human life—like, completely. Who knows that the little guy can be? Who knows what type of man he'll be and how important his life will be? And it's my duty and my ministry to turn him into a person. That, to me, is heavy. That's a heavy responsibility. I'm so thankful I get to spend a little more time at home and be a little more involved with him.
Bonham: And then one day you can show him pictures of his daddy playing in front of thousands of crazy South Americans.
Gillespie: Yeah, I'll be all fat and bald. "Hey look! I was cool."
Bonham: What biblical principles and precepts do you feel like God is speaking into your life right now?
Gillespie: Just to be honest and to be real in public about my faith and about what God has done in my own life. That honesty is what people need to hear. You can get up behind a pulpit and yell at people all day, but if you show them Jesus, they'll meet Jesus. You read the stories in Acts about what the Apostles did. As I was reading in one passage the other day, they would just show up and one of them mentioned, "Have you been baptized in the Spirit?" and "Do you follow Jesus?" and people just began to weep and meet God. I think we've got it all wrong in a lot of ways. We start introducing people to our agenda as opposed to introducing people to Christ. That's backwards.
Bonham: What specifically do you feel that God wants to speak into this generation of young people?
Gillespie: It's just time to be public. It's time to realize it's not about you. It's time to make Jesus famous. That's what it's always been about since the beginning and until the end it will always be about Christ. We need to begin to actually profess Him and make Him popular.
Bonham: Despite all the negative things we hear about today's youth generation, are you hopeful that there is remnant that's rising up to do what you just described?
Gillespie: Absolutely. Last night we saw 41 people give their lives to Jesus and we've seen that all across the country. It's time for revival. It's time for the next thing.
Bonham: What are your expectations for the upcoming tour with The City Harmonic and Jake Hamilton from Jesus Culture, among others?
Gillespie: We just want to show up and move out of the way and let God work. That's what it's about. It's not about us. It's not about the night. It's not about lights and sound and the show. It's about Jesus and making Him known and getting out of the way and letting that happen. I think all three entities on that tour really grasp that.
Bonham: Are you excited that you've been grafted into a family of worship artists such as Jesus Culture and Hillsong United and the Passion movement that are not only abandoned for the sake of worship but also offer a lot of fresh creativity?
Gillespie: It's awesome. It's time now. It's time to say yes. It's time like it's never been time before.
Bonham: Are you challenged creatively in a different way than you were with Underoath?
Gillespie: It's all the same really. I think people associate genre and music style with creativity, but it's all creativity regardless of what pipeline it comes down.
Bonham: How have you enjoyed working with a stalwart of the worship movement like Paul Baloche?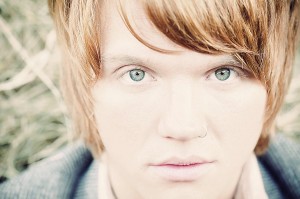 Gillespie: Paul Baloche is a good buddy of mine. He really took me under his wing. Paul Baloche is actually the other writer on "We Are Made For You" and "I Will Worship You." He sent me some versions that he's done of those songs. He calls them the old guy versions (laughs). They're slowed down, but they're awesome.
Bonham: What do you want to see happen in the near future with your music career and ministry?
Gillespie: I just want to make music that glorifies the Lord and continue to see revival happen all over the world and to see people meet Jesus. That's it. I can say that with fervor and with completeness. That's what I want to see happen. That's what we're going to fight to see happen.
Bonham: So how that plays out isn't an issue?
Gillespie: No. I don't care. I don't care if I end up playing harp for Yanni. If people meet Jesus, I'm in. I'd be really bummed if I was playing for Yanni, but you know what I mean. God would have to work on me.
Stay up-to-date on the latest from Aaron Gillespie by checking out his official website HERE.
You can also follow his band The Almost by visiting the official website HERE.
And for more details on the upcoming HELLOSOMEBODY tour with Gillespie and The City Harmonic, click HERE.