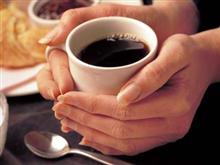 Time management can be a powerful tool both at work and at home.  By taking small steps in the right direction, nothing is impossible!
Tips to boost your productivity:
1. Take a short break.
This can be as simple as getting up, walking to the water fountain, or doing a few light stretches. Anything that energizes you will likely bring clarity and focus to your tasks.
2. Set a timer for each of your tasks. ( my favorite tip)
I like this tip because it adds structure and discipline when you have numerous tasks going on.  It's also a great tip because it's flexible and dependent on the person.
3. Eliminate all distractions. This includes the phone, email notifications, and having multiple web browsers open on the desktop.
The less distractions the better, spreading yourself too thin can be a recipe for burnout.
4. Distractions should be avoided, but sometimes a bit of music in the background can help you focus.
I find that listening to light music in the background brings energy and focus to my work. The opposite is true of loud or harsh music, so keep it light!
5. Love what you do. Enjoying what you do is the ultimate way to increase your productivity.
Take joy and pride in your work and good things will follow.
More on productivity: