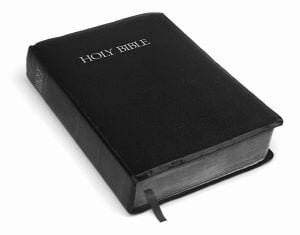 When you're in the middle of a struggle, the very last thing you think about is praying to God to help you through it, right? It is very rare that the first thing that comes to your mind is to pray about any situation. How many of us have been venting about something for an hour or even only twenty minutes and then all of a sudden God grabs our attention and tells us to pray about whatever is bothering us?
Even better, how many of us have thought "yeah I'm going to read the Bible when you're in the midst of hard times? Sure some of us may do that but, if we really look at ourselves, it is often the last thing on our minds to immerse ourselves in God's word while we are trying to fix a problem. We often want to know how to fix a problem in our lives as soon as it rises to our attention. We don't want to stop and take a breather and pray about it or read the Bible. No, we want to go about figuring out the best way to fix the problem in front of us. Most of us, if we are honest with ourselves, we want to try to fix the problem ourselves too. We very rarely look to God as our helper until it's our only and last resort.
Have you ever considered that the Bible can be one of the greatest tools in your life to help you through your problems? Think about it, there is an answer for almost every problem or tribulation in your life that can be found in the Bible. Even though we may not think so, but the Bible is God's word and it isGod-breathed and full of many wonderful answers that we may be seeking in our lives. All we have to do is look for them. Just think, an answer may only be a chapter away. What can we do to get help keep our eyes on God when everything in our lives seems grim? Here are some Bible verses that will help you remember that God is only a call away.
Psalm 32:7-8 "You are my hiding place; you will protect me from trouble and surround me with songs of deliverance."
Exodus 33:14 "My presence will go with you, and I will give you rest."
Deuteronomy 31:8 "It is the Lord who goes before you. He will be with you; he will not fail you or forsake you. Do not fear or be dismayed."
Psalm 34:17 "When the righteous cry for help, the Lord hear, and rescues them from all their troubles."
Isaiah 30:15 "In repentance and rest is your salvation, in quietness and trust is your strength."
Psalm 46:1-3"God is our refuge and strength, an ever-present help in trouble. Therefore we will not fear, though the earth give way and the mountains fall into the heart of the sea, though its waters roar and foam and the mountains quake with their surging."
Proverbs 18:10 "The name of the Lord is a strong tower; the righteous run into it and are safe."
Nehemiah 8:10 "Do not grieve, for the joy of the Lord is your strength."
Isaiah 41:10 "So do not fear, for I am with you; do not be dismayed, for I am your God. I will strengthen you and help you; I will uphold you with my righteous right hand."
Psalm 9:9-10 "The Lord is a refuge for the oppressed, a stronghold in times of trouble."
Psalm 34:10"Those who seek the Lord lack no good thing."
Isaiah 26: 3-4 "Those of steadfast mind you keep in peace—because they trust in you. Trust in the Lord forever, for in the Lord God you have an everlasting rock."
1 Chronicles 16:11 " Seek the LORD and his strength; seek his presence continually!"
All of these verses remind us to keep our eyes on Him at all times. No matter how hard things can get in our lives. They also remind us not to fear anything in life, even though life can be downright terrifying at times. These verses remind us to look towards God instead of seeking our own power and to lean on His power. He is the one who can get us through anything that happens in life.
The Bible is the perfect tool to turn to when we might need a boost in our spirits. He wants us to come to Him with however we may be feeling, and to read His words to feel encouraged and safe. He doesn't want us to feel insecure, doubtful and afraid of things in our lives. Rather He wants us to be assured that He is with us always. We can train our minds to turn to God and to even turn to God's word in times of trouble and even during any crisis. We can help ourselves wage war against our battles with God's word on our minds and in our hearts.