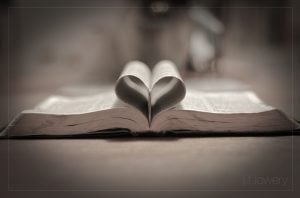 Whenever we are feeling weary, exhausted and overcome, we can remember that God's word is full of His promises for us. Here are 11 verses to help uplift spirits.
Jeremiah 29:11 "For I know the plans I have for you," declares the Lord, "plans to prosper you and not to harm you, plans to give you hope and a future." With God having a plan for your life, there is no reason to fear what can and will happen in the future. He says so Himself that He has a plan to prosper you and to give you a future filled with hope. Take Him at His word. Let His plans come over you and embrace the days He gives you with joy in your heart.
Philippians 1:6 "Being confident of this, that he who began a good work in you will carry it on to completion until the day of Christ Jesus." If God has already started a good work in you, will He not bring it to completion? Trust in Him and His word. He hasn't let you down and He never will.
Romans 15:13, "May the God of hope fill you with all joy and peace as you trust in him, so that you may overflow with hope by the power of the Holy Spirit." There is nothing better than the peace of God that surpasses all human understanding. Trust in Him and in His plan for your life. He will bring you peace when you need it the most.
Proverbs 19:20-21 "Listen to advice and accept discipline, and at the end you will be counted among the wise. Many are the plans in a person's heart, but it is the Lord's purpose that prevails." Listen to any advice that is given to you with graciousness instead of being easily offended by what others may say to you. We have so much planned for our own lives. We want things to go exactly the way we plan, but the reality is that God is already in control of every aspect of our lives. If we want to be wise we must be able to listen to advice and criticism without getting angry.
Proverbs 3: -6 "Trust in the Lord with all your heart and lean not on your own understanding; in all your ways submit to him, and he will make your paths straight." In all your ways and during all of your days, acknowledge Him and He will give you the desires of your heart. Even when it doesn't seem as though He is there, He is always guiding you and He will get you back on the path He wants you to take.
1 Peter 1:3-4 "Praise be to the God and Father of our Lord Jesus Christ! In his great mercy, he has given us new birth into a living hope through the resurrection of Jesus Christ from the dead, and into an inheritance that can never perish, spoil, or fade. This inheritance is kept in heaven for you." Wat a joy to know that He is keeping an inheritance for us in Heaven.
2 Corinthians 4:17-18 "For our light and momentary troubles are achieving for us an eternal glory that far outweighs them all. So, we fix our eyes not on what is seen, but on what is unseen, since what is seen is temporary, but what is unseen is eternal." Everything that is unseen, including God and Heaven, is eternal. We may not be able to see Him or heaven yet, but we know both are waiting for us. Hat an amazing thing it is to know that God is waiting for us and preparing a place for us in Heaven. This world is not our home and we are not of this world. To know our place is in Heaven and our true home is in Heaven is so incredible.
Lamentations 3:21-23 "Yet this I call to mind and therefore I have hope: Because of the Lord's great love we are not consumed, for his compassions never fail. They are new every morning; great is your faithfulness." Thank God that His mercies are new every morning and that we can find rest in the comfort of His word.
Proverbs 16:1-4 "To humans belong the plans of the heart, but from the Lord comes the proper answer of the tongue. All a person's ways seem pure to them, but motives are weighed by the Lord. Commit to the Lord whatever you do, and he will establish your plans. The Lord works out everything to its proper end— even the wicked for a day of disaster." It is an amazing feeling to know that He knows exactly what will happen each and every day of our lives. If we give our lives to Him, He will bless our lives more than we can ever imagine.
James 4:13-17 "Now listen, you who say, "Today or tomorrow we will go to this or that city, spend a year there, carry on business and make money." Why you do not even know what will happen tomorrow. What is your life? You are a mist that appears for a little while and then vanishes. Instead, you ought to say, "If it is the Lord's will, we will live and do this or that." As it is, you boast in your arrogant schemes. All such boasting is evil. If anyone, then, knows the good they ought to do and doesn't do it, it is sin for them." If the things that happen are the Lord's will, then everything will be ok.
Psalm 103:1-5 "Praise the Lord, my soul; all my inmost being, praise his holy name. Praise the Lord, my soul, and forget not all his benefits—who forgives all your sins and heals all your diseases, who redeems your life from the pit and crowns you with love and compassion, who satisfies your desires with good things, so that your youth is renewed like the eagle's." We can take the time to praise Him and give Him thanks for all he has done.
Hopefully, all of these verses will bring light into your darkness as you remember the goodness and daily renewed mercies of God.