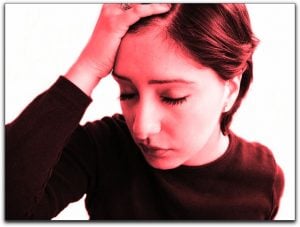 In every aspect of life, you always want everything to work out. When it doesn't that's often the hardest thing for us. It's extremely hard to not crumble when things go wrong or when they frustrate you. But at least He gets our attention reminding you that He has you and is guiding you to where we need to be. I'm telling myself that too. Everything will work out in the end.
Trust in Him. Keep asking Him where He wants you. He may not speak right away but you'll feel that nudge of the spirit leading you. He will tell you where He needs you to be and He will help you get to where He wants you to be in your life. With Him leading you, there is no way you will go wrong. Sure, there will be plenty of times where life will get in the way and you will fall off the right path, but God will help get you back on track too.
Verses about the Path of Life
Be strong and courageous. Do not fear or be in dread of them, for it is the Lord your God who goes with you. He will not leave you or forsake you. Deuteronomy 31:6 You don't have to fear or dread anything because the Lord is with you at every step you take.
Wait for the Lord; be strong, and let your heart take courage; wait for the Lord! Psalm 27:14 When you can't seem to want to wait any longer, the spirit will remind you that God will help you. He will also remind you to wait for God's direction. Ask God to put the courage that only He can give into your heart.
Trust in the Lord with all your heart, and do not lean on your own understanding. In all your ways acknowledge him, and he will make straight your paths. Proverbs 3:5-6 Whatever you do, try not to think that you can handle things on your own. You don't ever have to think that you have to handle everything on your own either.
Leaning on your own understanding can be exhausting, so why waste the effort worrying about what will happen in life when God has already worked out the perfect plan for your life? In all you do, just acknowledge Him and say that you know He has a plan for your life. He will make your paths straight and enable you to do everything in His name.
I can do all things through him who strengthens me. Philippians 4:13 You can truly do anything you set your mind to as long as you keep the faith and trust in Him. He will allow you to do things that you never even fathomed or even dreamed were possible.
No temptation has overtaken you that is not common to man. God is faithful, and he will not let you be tempted beyond your ability, but with the temptation, he will also provide the way of escape, that you may be able to endure it. 1 Corinthians 10:13 Isn't it a great comfort that God has already given you a way out of tough temptations and tough situations and that he will and can make ways out of them even when there seems to be no way?
Finally, be strong in the Lord and in the strength of his might. Put on the whole armor of God, that you may be able to stand against the schemes of the devil. For we do not wrestle against flesh and blood, but against the rulers, against the authorities, against the cosmic powers over this present darkness, against the spiritual forces of evil in the heavenly places. Therefore, take up the whole armor of God, that you may be able to withstand in the evil day, and having done all, to stand firm. Ephesians 6:10-13 Remember the armor of God is to be worn at all times and at any time you feel the enemy creeping up on you. You can even quote the scriptures to combat his schemes and to stand firm in your faith.
I have set the Lord always before me; because he is at my right hand, I shall not be shaken. Psalm 16:8 Even during hard times, remember that He is always with you and knows what is best for you. Keep Him in the forefront of your life and your life will prosper.
Fear not, for I am with you; be not dismayed, for I am your God; I will strengthen you, I will help you, I will uphold you with my righteous right hand. Isaiah 41:10 When you think that you can't go on, the Lord will sustain you.
No matter how bad things may seem now, everything has a way of working out through God's help and through His power.