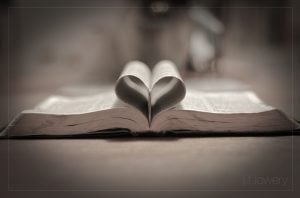 The promises of scripture are unlike any other book you will ever read. Take a look at Psalm 91 and see what you think. Psalm 91 is often known as a favorite Bible verse. It is also known as one of the most powerful verses. There is nothing like knowing that the Lord is with us and seeing it declared boldly in scripture like this. Look and read it for yourself. Some of it might surprise you.
1 Whoever dwells in the shelter of the Most High, will rest in the shadow of the Almighty. 2 I will say of the Lord, "He is my refuge and my fortress, my God, in whom I trust."3 Surely he will save you from the fowler's snare and from the deadly pestilence.4 He will cover you with his feathers, and under his wings, you will find refuge. His faithfulness will be your shield and rampart.5 You will not fear the terror of night, nor the arrow that flies by day, 6 nor the pestilence that stalks in the darkness, nor the plague that destroys at midday. 7 A thousand may fall at your side. Ten thousand at your right hand, but it will not come near you. 8 You will only observe with your eyes and see the punishment of the wicked. 9 If you say, "The Lord is my refuge", and you make the Most High your dwelling, 10 no harm will overtake you, no disaster will come near your tent. 11 For he will command his angels concerning you to guard you in all your ways; 12 they will lift you up in their hands so that you will not strike your foot against a stone.13 You will tread on the lion and the cobra; you will trample the great lion and the serpent. 14 "Because he loves me," says the Lord, "I will rescue him; I will protect him, for he acknowledges my name.15. He will call on me, and I will answer him; I will be with him in trouble, I will deliver him and honor him. 16 With long life, I will satisfy him and show him my salvation."

To put it in easier to understand terms for everyone I thought I would go through it verse by verse. Whoever stays close to God will feel His presence in their life. If you say that you trust His plan for your life, you must work at it yourself and He will work with you through your life for it to turn out the best possible way for you. He knows you better than anyone. So, He will also protect you better than anyone. He will save you from anyone evil snare or anyone or anything that stalks you in the darkness of night. God will cover you with His love, grace and mercy and never-ending protection. He is faithful to His beloved children and will shield you from the things that may harm you.
Because of Him, you don't have to fear the darkness of night or anything that causes you terror in the middle of the day. Whether it is a co-worker or boss bullying you or an assignment at work or school that seems daunting or even impossible to accomplish, He can and will help you through each and every scary and stressful situation. Because of His faithfulness, you don't have to fear anyone coming after you with flaming arrows of verbal abuse or emotional abuse, because God will take care of those people whose hearts aren't pure. Those who come at you with any verbal assault will be subject to judgment by God and God alone. You don't have to be afraid of it because God will surely take care of it. Nor do you need to be afraid of getting sick. Even if you do, God has a plan and purpose for it and He will still be with you through it.
We are often asked how can we be followers of God in this day and age. But the real question is especially through this Psalm in particular, how can we afford not to be His followers. Look at everything happening in the world. Everyone is getting hurt or dying because they are following Christ. Everyone is being persecuted for being a Christian. But it says: even though a thousand others may fall at your side and another 10,000 believers may fall at your right hand, and die for believing in God if you continue to cling to Him hard enough, none of it will even come near you. You might see it on the news around the world, or in your own neighborhoods, but it won't come near you. If you call on Him and make Him your dwelling place and believe in Him, no harm will come to you. No disaster will strike near your home. He will have His angels watch over you all of your days. They will not let you strike your foot against a stone. They will help you get over any obstacle. You will be able to get through any tough situation and get through any temptation.
If you stay steadfast in God, He will reward you with a long happy life. When you call on Him He will rescue you. He will love you and honor you. Even though there will be trouble, He will always give you a way out of it. He will show you His salvation. Take some time to get to know Him today.