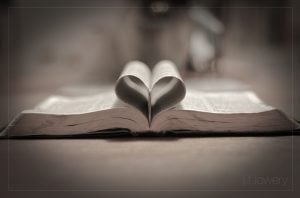 There are so many verses that we turn to when we need to find strength. It is often times when we don't feel like talking to God or reading the Bible that our eyes are open to many verses that can change our lives. Sometimes verses can be hard to understand but other times our eyes are opened, and we have to tell others about it right away. Has any of these things ever happened to you? What are some of your favorite Bible verses about strength?
One of my go-to verses has always been Philippians 4:13 "I can do all things through Christ who strengthens me." It always reminds me that no matter how run down I feel, I can always do the things that I think I can't. There have been so many times where I didn't think I'd be able to pass a class or accomplish a task. But right when I thought I was going to fail, God gave me a new way out of the darkness, so I knew it had to only come from Him. His power is greater than any of ours. The verse literally says that instead of doubting ourselves, we should believe in ourselves that He will give us the ability to do all things and strengthen us to do the work that He has intended for us to do.
Isaiah 40:29 says, "He gives strength to the weary and increases the power of the weak." Whenever you feel as though you are too weak to go on, remember this verse. No matter what you go through, no matter how difficult things seem, God can get you through anything. He has plans for your life that are so much better than your own.

Psalm 119: 28 says, "My soul is weary. Strengthen me according to your word." Everyone has times where we are weary from our day to day life grind. Everyone has had times and even weeks where we feel as though we can't go on. It is hard to remember to turn to God when things are tough because we are often so exhausted we don't even think of turning to Him. But, we should automatically turn to the Bible and read it. Even when it's the last thing we want to do. Reading His word and becoming strengthened by it can often be the best part of our daily faith walk. Another thing to think about is that God's word is the only word that is completely written as true facts. It is there to help us through our faith walk and through our day to day lives. Who wouldn't want to be strengthened by his words of encouragement, love, and strength?
Isaiah 40:31 says, 31 "but those who hope in the LORD will renew their strength. They will soar on wings like eagles; they will run and not grow weary, they will walk and not be faint." If we all keep the faith and hope in the Lord, we will renew our strength. We won't be able to physically soar in the sky like eagles, but we will be able to get through things that we didn't think we would be able to get through. Sometimes God's power shows in our lives by the way we present ourselves to other people and the way they react to us. We will see God's work in our lives when we allow our eyes, minds, and our hearts to be opened to the wonderful things He is doing for us. He allows His mercies to be new every day. When we think things are completely wearing us down, He will give us a boost in our spirit by allowing a Bible verse to speak to our minds and hearts. Or He will allow us to see something new in our work environment or to make new friends. He can even give us boosts in our spirit by allowing someone to give us an encouraging pep talk. He knows exactly what we need when we need it. He especially knows when we need encouragement. He will make a way when there seems to be no way around it. Some days when there seems to be no way around an obstacle, He will strengthen us and give us a way to walk through the tough times in our lives.
2 Corinthians 12:9-10 says, 9 "But he said to me, "My grace is sufficient for you, for my power is made perfect in weakness." Therefore, I will boast all the more gladly about my weaknesses, so that Christ's power may rest on me. 10 That is why, for Christ's sake, I delight in weaknesses, in insults, in hardships, in persecutions, in difficulties. For when I am weak, then I am strong." How powerful this verse is because it reminds us that His power is the power we must rely on. It tells us that even in our weakness, God is the strength that we must lean on. His grace is always working for us and with us. His grace is sufficient for us no matter how bad we might be feeling about ourselves. We can find it very difficult to delight in hardships, assaults, persecution, but we know that they are somehow strengthening us for the good that is coming through knowing Jesus Christ as our Lord and Savior.