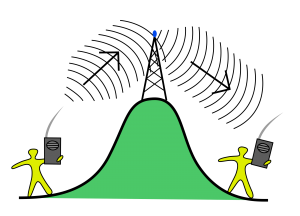 Have you ever found yourself lying about a big thing in your life or a small thing? Lying is never a good idea. Lying can only cause you more problems in the long run. More and more people see lying as a way out of their problems.  Many people see lying as a way to stay away from their problems, or to avoid what really happened. But the reality of it is that it'll only create more and more problems down the road. You'll find yourself lying to everyone you love and everyone will become suspicious of you, once they find out that you've been lying. The truth doesn't stay hidden for long. The truth, no matter how ugly it is, always comes out in the end. If you care about people and want them to stay in your life, be truthful no matter what.
Anyone who is lying to their family or friends or significant other, needs to stop doing so. The lies will only create horrible amounts of distrust that took years to build up. Trust can be torn down between you and another person in a matter of seconds, if someone is even remotely suspicious of you. If someone finds out you're lying or confronts you because they think you are lying, tell them the truth instead of denying it. Don't try to cover up your first lie with more deceit.  As said before, the truth will eventually come out and then you could end up losing people in your family or your significant other for good, just because you lied once. It is always a good idea to tell the truth no matter how ugly or uncomfortable it may be. As hard as it can be to come clean about things, it is better to come clean right away than continue to build any relationship on lies. Because once you start lying, it is extremely difficult to stop.
Remember, lies will only get worse with time. You will not be able to get out of every lie that you tell. Someone or even a lot of people, will catch on to the lies you are telling them and eventually call you out on them. Lying not only causes pain for the people you're lying to, it causes stress, trust issues and even health problems for people. It is not only unhealthy for the people you're lying to, but it is also uncomfortable, painful and unhealthy for your body, soul and especially your mind.  People will eventually learn the truth and walk away from you. You will eventually end up loosing your family and your friends. There is no excuse to lie.
It is always the right thing to tell the truth no matter what is on your mind. If you want your relationship to last, you have to always remain honest with each other. If your significant other suspects something and they call you out on it, the worst thing you can do is continue to cover up your first lie with another lie. If you truly love the person you're with, always tell them the truth. Do it with as calm of a demeanor as possible so an argument doesn't start. It might seem scary to tell someone the whole truth, but it is and can be even scarier to watch the person you love, walk away from you because of your lies.  You don't want to lose people in your life because of your own foolish choices.
Sometimes lying can be seen as a cool or the "in" thing to do. But lying is wrong and it is never ever cool. If someone pressures you to lie remember that it is in the commandments to not lie.
Leviticus 19:11 says, "'Do not steal. "'Do not lie. "'Do not deceive one another."
If it is in the Bible many times, it is there for a reason, in order to teach us and others that lying to anyone isn't a good idea. Lying is often times very tempting, but you have the power through Jesus Christ to resist that temptation.
Proverbs 12:22 says, " 22 "The Lord detests lying lips, but he delights in people who are trustworthy." If the Lord detests lying, we all know we shouldn't do it. It puts the consequences of that sin into perspective.
Proverbs 13 :5 says, "The righteous hate what is false, but the wicked make themselves a stench and bring shame on themselves."
Proverbs 14:5 says, "An honest witness does not deceive, but a false witness pours out lies."
Proverbs 17:7 says, "Eloquent lips are unsuited to a godless fool– how much worse lying lips to a ruler!" This verse means that even though it is bad to lie for someone who doesn't believe in God, it is even worse for a king or any other ruler to run a country or any place with lies in their hearts and in their mouths.
Ephesians 4:29 says, "29 Do not let any unwholesome talk come out of your mouths, but only what is helpful for building others up according to their needs, that it may benefit those who listen." This verse says to always build others up in our words and in our actions. It is always better to bring people up and build them up and to support them instead of tearing them down.
If you start by telling the truth and continue to do so, you will find out that your life is much easier to go through. Instead of hiding behind your lies, you have the confidence to face every situation and person in your life, with truth coming from your heart. The truth also comes from your mouth, with the confidence, not to mention the peace that God put into your heart.
Bottom line is- always be truthful. Your family, friends and significant other mean to much to severe the relationships with lies.