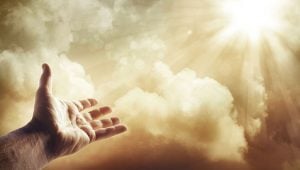 Being kind isn't always something we want to show. Whether it's kindness to a coworker, our families our brothers and sisters, acquaintances, parents, it isn't always easy. But, it shouldn't be an option all the time either. It isn't easy to show God has showed us, all the time. Some days it's the last thing we want to do when someone annoys us or hurts us. But one of the fruits of the spirit is kindness.
All of them are as follows: love joy peace patience, kindness, goodness, faithfulness gentleness and self-control. All of them are connected and intertwined with each other. One isn't better than the other though.

Kindness is something we can show to anyone, whether we know them personally or not. Whether it is helping someone such as an elderly lady cross the street or holding the door for them, carrying their groceries. Kindness can also include helping someone through a hard time, such as the loss of a loved one and making them meals. Kindness also includes, paying it forward and paying for someone's meal when they can't afford it. Another way kindness can be shown is through words of encouragement to anyone who might need it.
It also means helping others even when they don't ask for it. It means, being a servant and helping others when they need it. Doing a task with kindness can also mean not expecting the task to be done in return for you. Even if it's isn't always shown in return for you, it can bring you much joy to show kindness and help someone out. It gives you that feeling in your heart that can never be replaced. It also gives you that feeling of knowing that you did the right thing.

Showing kindness can also mean helping out someone or multiple people when they get into a car accident or their car breaks down or runs out of gas. When people band together in kindness and out of the goodness of their hearts for one another, that's when miracles can be achieved and will be achieved.

Many times people may want to show kindness because of how good it makes them feel. Wanting to show kindness isn't selfish either. If it makes you feel good, then show kindness in any way that you can. Showing kindness can be traced back to biblical times. Jesus showed us true kindness through His word, teaching and His ultimate kindness, love and sacrifice on the cross at Calvary on Good Friday. He even watched the disciple's feet, and did miracles such as feeding five thousand people and, turning water into wine. Kindness is something Christ always showed.
Some of the verses in the Bible that talk about kindness include:
Ephesians 4:32 says, "Be kind to one another, tender-hearted, forgiving each other, just as God in Christ also has forgiven you."
Ruth 2:12 says, "May the LORD reward your work, and your wages be full from the LORD, the God of Israel, under whose wings you have come to seek refuge."
Luke 6:35 says "But love your enemies, and do good, and lend, expecting nothing in return; and your reward will be great, and you will be sons of the Most High; for He Himself is kind to ungrateful and evil men."
Colossians 3:12 says, "So, as those who have been chosen of God, holy and beloved, put on a heart of compassion, kindness, humility, gentleness and patience;"
Proverbs 3:3 says, "Do not let kindness and truth leave you; Bind them around your neck, Write them on the tablet of your heart."
Romans 10:12 says, "Be devoted to one another in brotherly love; give preference to one another in honor."
2 Samuel 2:6 says, " 6 May the Lord now show you kindness and faithfulness, and I too will show you the same favor because you have done this."
Psalm 117 says, 1 "Praise the LORD, all you nations; extol him, all you peoples. 2 For great is his love toward us, and the faithfulness of the LORD endures forever. Praise the LORD. "
God longs to be kind to everyone and to share His example of being kind to everyone. He has showed His kindness by removing the Israelites out of Egypt just when they all thought all hope was lost. He showed His kindness by showering the earth with a rainbow. He showed his ultimate love and kindness by sacrificing His son for all of our sakes.
By being kind to everyone can be such a joy. It can give you such a good feeling in your heart knowing that you have and that you are helping someone else. There is no better feeling than to help someone out during a hard time or to help someone out even when you don't have to.
If God is calling you to do something kind for someone, and you know it's God telling you to do it, go ahead and go for it with all your heart. Never stop being kind to people. Kindness isn't a some time thing, it's an all-time thing.