An Iranian diplomat made the threat on his blog — and there is another page with more proof of this.
See Page 2-Alert: Iranian diplomat threatens to kidnap Obama's daughter and citizens if U S attack Syria
http://blog.beliefnet.com/watchwomanonthewall/?p=27998
=================================================
Warns of mass abductions, brutal killings of American citizens if U.S. hits Syria
Iran : Iran threatens to target American interest world wide if U.S. strikes Syria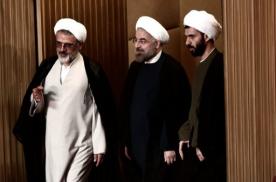 Item #3 – Source Daily Caller
Iran threatens brutal attacks on Americans, Obama family if US hits Syria
As Congress debates whether to support President Obama's call for a limited strike against Syria for the alleged use of chemical weapons, Iran is vowing to back Bashar al-Assad's regime to the hilt and threatening to unleash terrorism should the U.S. strike.
Qassem Soleimani, the head of Iran's Quds Forces, Wednesday told the Assembly of Experts — the body that chooses the supreme leader — that "[w]e will support Syria to the end."
And in an unprecedented statement, a former Iranian official has warned of mass abductions and brutal killings of American citizens around the world and the rape and killing of one of Obama's daughters should the United States attack Syria.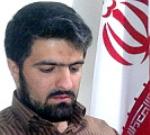 Alireza Forghani, the former governor of southern Iran's Kish Province, threw down the gauntlet last week. Forghani is an analyst and strategy

specialist in the supreme leader's camp and closely aligned with Mehdi Taeb, who heads the regime's Ammar Strategic Base, a radical think thank, and thus speaks with the blessing of the Islamic regime.
"Hopefully Obama will be pigheaded enough to attack Syria, and then we will see the … loss of U.S. interests [through terrorist attacks]," he threatened. "In just 21 hours [after the attack on Syria], a family member of every U.S. minister [department secretary], U.S. ambassadors, U.S. military commanders around the world will be abducted. And then 18 hours later, videos of their amputation will be spread [around the world]."
A similar act was committed in a video of the torture of William Buckley, a CIA station chief who was abducted in Beirut in 1984 and later killed by Hezbollah on Iran's order. That video was dropped off at the U.S. Embassy in Athens. Former CIA Director William Casey later described what he saw in the video: "They had done more than ruin his body. His eyes made it clear his mind had been played with. It was horrific, medieval and barbarous."
Item #5 – Wikipedia
On March 16, 1984, Buckley was kidnapped by Hezbollah from his apartment building when he was leaving for work. It was thought that one of the reasons he was kidnapped (along with two other Americans at different times in Beirut) was because of the upcoming trial of 17 Iranian-backed militants was about to begin in Kuwait.
Item #6
What it means to Engage Hezbollah

On Monday morning, May 7, 1984, the United States embassy in Athens received a video posted in the city… It showed William Buckley undergoing torture… The camera zoomed in and out of Buckley's nude and damaged body. He held before his genitalia a document marked "MOST SECRET"…. The second video arrived 23 days later. …. His hands shook and his legs beat a tattoo on the floor as he mumbled pathetic pleas to be exchanged … On Friday, October 26, 1984, 224 days since Buckley was kidnapped, a third video arrived at the CIA. The tape was even more harrowing. Buckley was close to a gibbering wretch. His words were often incoherent; he slobbered and drooled and, most unnerving of all, he would suddenly scream in terror, his eyes rolling helplessly and his body shaking. … In 1988, a few years after Buckley's torture and murder, Hezbollah kidnapped U.S. Marine Colonel Rich Higgins. Higgins, who at the time was serving as a UN military observer, was tortured and eventually murdered. We know as much because two years later Hezbollah released a videotape of his torture-scarred body hung and dangling from the ceiling. Here's how U.S. diplomat Fred Hof described the blood debt to be paid by Hezbollah's current leadership, including Nasrallah, for Higgins: …
Read more: http://www.commentarymagazine.com/2011/07/11/engaging-hezbollah-or-hezbollah-controlled-lebanon/
Item #4 – Source Front Page Magazine
Iran Threatens Rape of One of Obama's Daughters Over Syria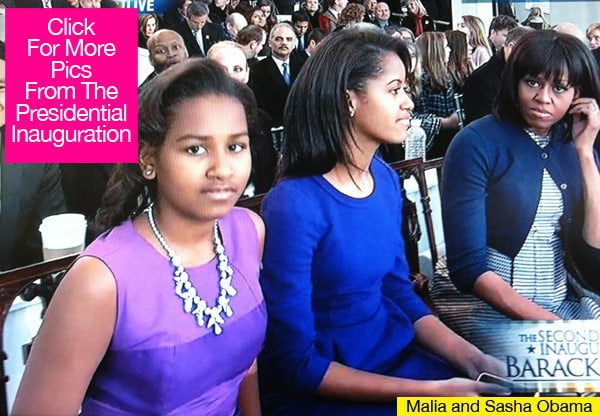 A former Iranian official has threatened the rape and murder of one of Obama's daughters if the U.S. attacks Syria. This Islamic threat is simply following traditional Islamic rules of Jihad against the infidel. It is safe to assume, however, that MSNBC, CNN and the NY Times will not any time soon explore why this former Iranian official has made such a pronouncement — and shed light on the aspects of Islamic theology that inspire and sanction owning slaves and raping "kafir" females. Frontpage has therefore decided to rerun Jamie Glazov's interview with Bill Warner, "Islam, Slavery and Rape," from our Nov. 23, 2007 edition, which deals directly with this issue.
*
Islam, Slavery and Rape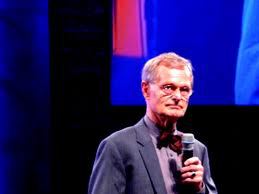 Frontpage Interview's guest today is Bill Warner, the director of the Center for the Study of Political Islam (CSPI) and spokesman for politicalislam.com. CSPI's goal is to teach the doctrine of political Islam through its books and it has produced an eleven book series on political Islam. Mr. Warner did not write the CSPI series, but he acts as the agent for a group of scholars who are the authors. The Center's latest book is The Submission of Women and Slaves, Islamic Duality.
FP: Bill Warner, welcome back to Frontpage Magazine. This is the second part in our two-part series with you on the Center's most recent book. In the first part we discussed Islam and its doctrine on the submission of women. In this second and final part we will discuss the matter of slavery. Welcome to Frontpage Interview.
Warner: It is a pleasure to work with Frontpage.
FP: So tell us in general where Islam stands on slavery.
Warner: Islam's stand on slavery is based on its political principles of submission and duality. The principle of submission could not be clearer. By definition a slave is the most submissive of all people. You become a slave only when you have no more choices. A slave has completely submitted to a master.
The principle of duality is shown by the fact that Islam does not enslave Muslims, only kafirs (non-Muslims). Since only kafirs are enslaved, it assures that more of the world submits to Islam.
Islamic slavery is based on the Trilogy of the Koran, the Sira (Mohammed's life) and the Hadith (the Traditions of Mohammed). All three texts say that slavery is permitted, ethical, desirable and a virtue. There is not one single negative word about slavery.
Slavery is seen as a process that brings kafirs to Islam. It is a virtue to free slaves, but Mohammed only freed slaves who submitted to Islam. If the kafir slave does not submit, then their children will. So given enough time, slaves convert to Islam. That is one of the reasons that Islam sees slavery as a positive.
Of course, there is another reason that Islam sees slavery as being so "good" and that is the money. Mohammed and the other jihadists made a fortune out of enslaving kafirs. Mohammed used the money for more jihad. So slavery financed the spread of Islam and jihad from the beginning.
FP: What were the ingredients of Mohammed's own life in terms of slavery?
Read Complete Interview: http://search.yahoo.com/r/_ylt=A0oG7kxPdypSkn8ArJ5XNyoA;_ylu=X3oDMTByMTNuNTZzBHNlYwNzcgRwb3MDMgRjb2xvA2FjMgR2dGlkAw–/SIG=13vcokug8/EXP=1378543567/**http%3a//frontpagemag.com/2013/jamie-glazov/iran-threatens-rape-of-one-of-obamas-daughters-if-u-s-hits-syria/
Is it true that an Iranian official threatened the rape and murder of Sasha, one of Obama's Daughters?
Confirming Sources: